Wild Pacific Lingcod - 5 lb box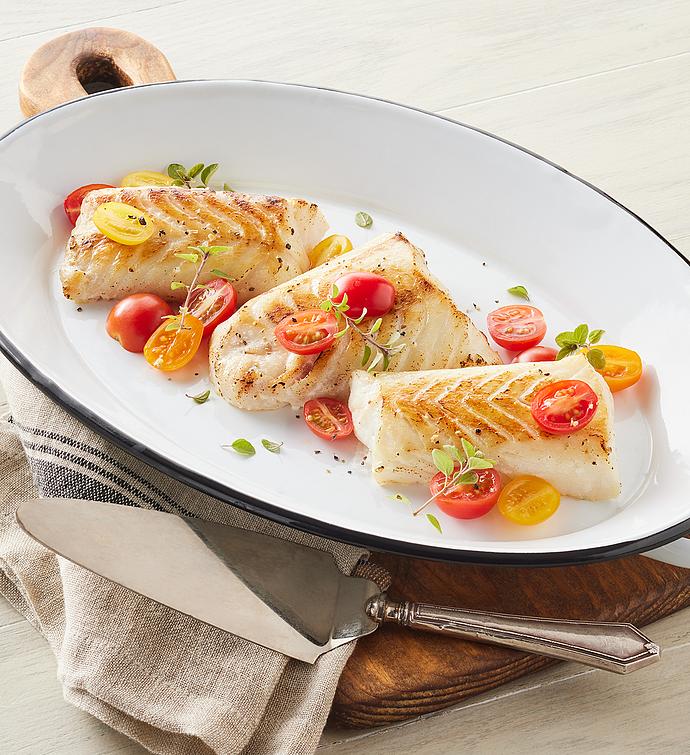 Wild Pacific Lingcod - 5 lb box
1 box wild Pacific lingcod portions, skinless, boneless, 5 lb (2.27 kg) total
Net Weight: 5 lb
A Pacific Northwest secret and much beloved by wild seafood aficionados, the delicious and versatile fish known as lingcod isn't cod at all. Ours is longline-caught off the coast of British Columbia or Southeast Alaska. Sweet and firm, mild and moist, lingcod's large flakes make it a versatile, lean protein. Delicious when pan-fried or in tacos, chowder, or cioppino. Individually flash-frozen and vacuum-packaged in recipe-ready portions.


Excellent source of lean protein

316mg omega-3s per 4-ounce serving

Product of USA

Ingredients: lingcod (Ophiodon elongatus). Contains fish.