Wild Pacific Lingcod Bulk Bits & Pieces - 1 lb packs (5)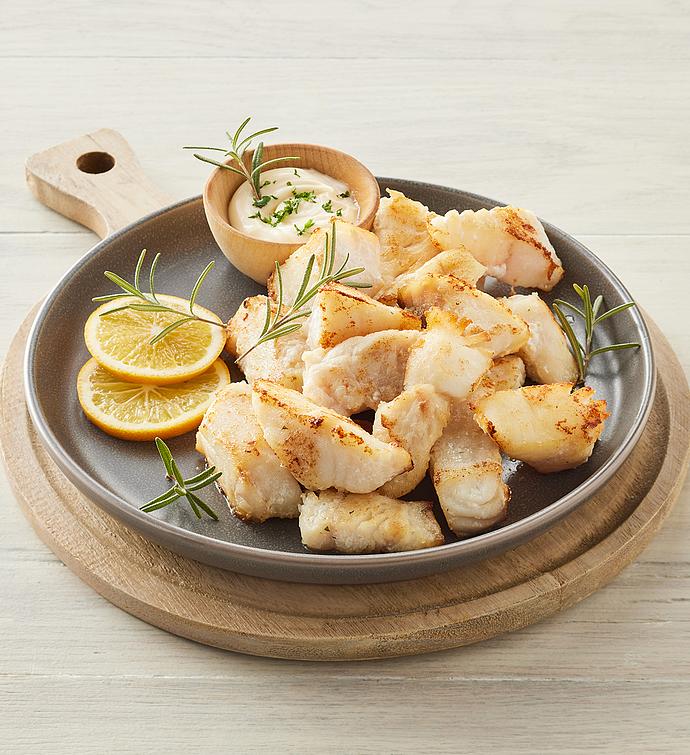 Wild Pacific Lingcod Bulk Bits & Pieces - 1 lb packs (5)
5 packages wild Pacific lingcod bulk bits & pieces, skinless, boneless, 1 lb (454g) each
Net Weight: 5 lb
Thrifty, versatile, and delicious, our lingcod "bits & pieces" are ideal for tacos, chowders, kabobs, and fish cakes. From the same fish as our premium-cut portions, these come to you vacuum-packaged in eight-ounce blocks. A Pacific Northwest secret and much beloved by wild seafood aficionados, the delicious and versatile fish known as lingcod isn't cod at all. Ours is longline-caught off the coast of British Columbia or Southeast Alaska. Sweet and firm, mild and moist, lingcod's large flakes make it a versatile, lean protein. Delicious when pan-fried or in tacos, chowder, or cioppino.


Excellent source of lean protein

316mg omega-3s per 4-ounce serving

Product of USA

Ingredients: lingcod (Ophiodon elongatus). Contains fish.