MSC Wild Alaskan Sablefish (Black Cod) Bulk Bits & Pieces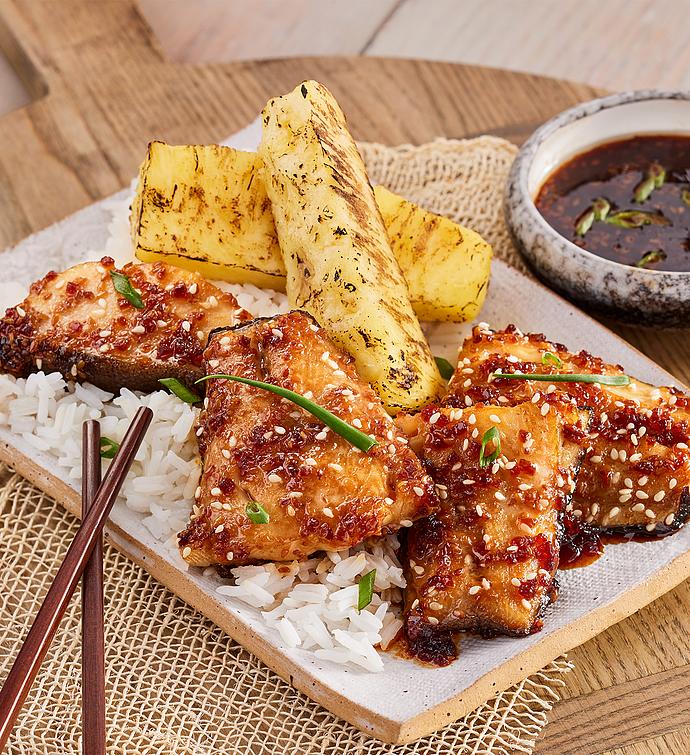 2 packs MSC wild Alaskan sablefish (black cod) bulk bits and pieces, skinless, boneless, 8 oz (227g) each
Net Weight: 1 lb
Thrifty, versatile, and delicious, our Alaskan sablefish "bits & pieces" are ideal for tacos, chowders, kabobs, and fish cakes. From the same fish as our premium-cut portions, these come to you vacuum-packaged in eight-ounce blocks. Known also as black cod or butterfish, sablefish is prized for its intense, sweet flavor and velvety, unctuous texture. Its high oil content is largely comprised of omega-3 fatty acids and helps prevent overcooking. Sablefish owes its richness to what it eats and where it lives, trolling the deepest waters of Alaska, the Bering Sea, and the Pacific Ocean down to California, feasting on the likes of crabs and squid. Please note that due to its delicate flesh, some small bones may still be intact even though the fish has been filleted.


MSC certified sustainable*

Excellent source of protein and vitamin D

1,765mg omega-3s per 4-oz serving

Kosher, approved for Passover

Product of USA (Alaska)

*MSC CERTIFIED SUSTAINABLE SEAFOOD: The Marine Stewardship Council (MSC) is a global nonprofit that operates the world's leading certification program for sustainable wild seafood. They work with fisheries, scientists, industry, and NGOs to protect the ocean and ensure that wild seafood is available to feed future generations. Every purchase of a product with the MSC blue fish label helps to support a healthier ocean. Learn more at www.msc.org.

Ingredients: Pacific sablefish (Anoplopoma fimbria). Contains fish.