Wild King Salmon Bulk Bits & Pieces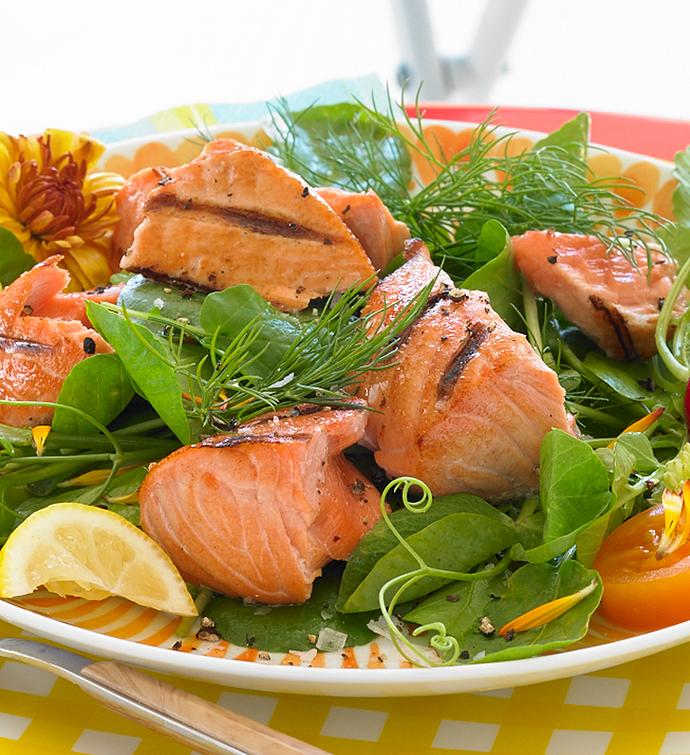 Wild King Salmon Bulk Bits & Pieces
available to ship october 17 2023
Earth Kosher
4 packs wild Pacific king salmon bits and pieces, skinless, boneless, 8 oz (227g) each
Net Weight: 2 lb
Thrifty, versatile, and delicious, our king salmon "bits & pieces" are perfect for tacos, chowders, kabobs, and fish cakes. From the same fish as our premium-cut portions, these come to you vacuum-packaged in eight-ounce blocks. Known also as Chinook, king salmon is the largest of the five Pacific salmon species and is celebrated for its high oil content. Our kings are line-caught in the icy waters of Alaska and British Columbia, iced immediately, and flash-frozen within hours of catch to lock in their fresh-caught flavor and texture. King salmon's rich taste and luxurious texture make it perfect for grilling, broiling, or roasting. Like sockeye, king salmon is an abundant source of protein and vitamin D.


Excellent source of protein and vitamin D

3,370mg omega-3s per 6-oz serving

Kosher (EK), approved for Passover

Product of USA or Canada

Ingredients: Pacific king salmon (Oncorhynchus tshawytscha). Contains fish.