MSC Wild Alaskan Sockeye Salmon Roe Ikura - 2 lb 3 oz tray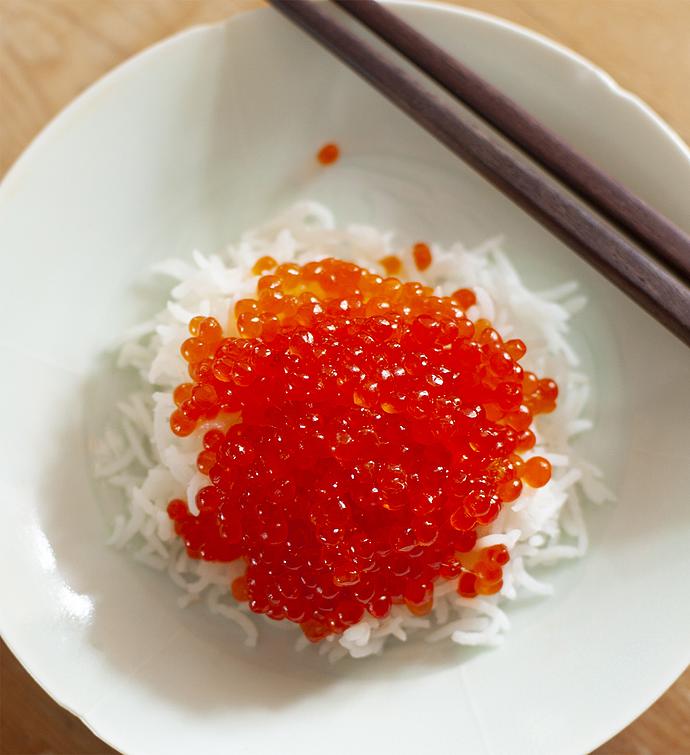 Express two-day shipping is included on this item. Only standard shipping and processing charges will apply. Please note: To avoid weekend transit, orders placed after 10 AM PT / 1 PM ET on Wednesday will ship on Monday of the following week.
MSC Certified
1 tray MSC wild Alaskan sockeye ikura, 2 lb 3 oz (1 kg)
Net Weight: 2 lb 3 oz
Vital Choice® ikura is premium salmon roe that's unpasteurized and cured in a custom 2.5% brine. Bright red and significantly smaller than the other varieties, sockeye salmon roe can have a pleasantly bitter natural finish and has a shorter shelf life. Delicious with sushi, avocado toast, scrambled or deviled eggs, blinis with crème fraîche, latkes with sour cream, cream cheese on rye bread, and more. We source only the finest grade salmon roe, and we never add artificial colors, vegetable dyes, or artificial preservatives. Please note that consuming raw or undercooked fish or shellfish may increase your risk of foodborne illness, especially if you have certain medical conditions.


MSC certified sustainable*

Excellent source of vitamin D

900mg omega-3s per 1-ounce serving

Product of USA (Alaska)

*MSC CERTIFIED SUSTAINABLE SEAFOOD: The Marine Stewardship Council (MSC) is a global nonprofit that operates the world's leading certification program for sustainable wild seafood. They work with fisheries, scientists, industry, and NGOs to protect the ocean and ensure that wild seafood is available to feed future generations. Every purchase of a product with the MSC blue fish label helps to support a healthier ocean. Learn more at www.msc.org.

Ingredients: Pacific sockeye salmon (Oncorhynchus nerka) eggs, water, salt.