Dungeness Crab Meat - cooked & shucked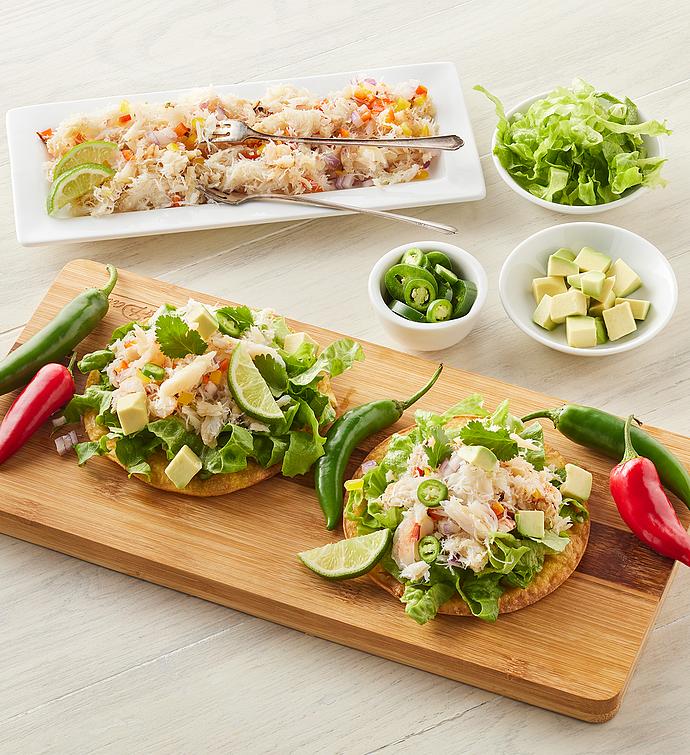 Express two-day shipping is included on this item. Only standard shipping and processing charges will apply. Please note: To avoid weekend transit, orders placed after 10 AM PT / 1 PM ET on Wednesday will ship on Monday of the following week.
1 package Dungeness crab meat, cooked, shucked, 12 oz (340g)
Net Weight: 12 oz
Sustainably harvested in the wild coastal waters off Oregon and Washington State, our Dungeness crabmeat comes to you pre-cooked, shucked, cleaned, and quick-frozen. Just defrost and serve in your favorite seafood cocktail, Crab Louie, chowder, quiche, or crab cakes.
Shucked meat from legs, claws, and body


Excellent source of lean protein


350mg omega-3s per serving


Dungeness crab harvested with pots in the Northeast Pacific Ocean is a Seafood Watch® Good Alternative


Product of USA
Ingredients: Dungeness crab (Metacarcinus magister). Contains shellfish.
Flash-Frozen is the New Fresh: Much of our seafood comes to you frozen, which means you can enjoy seasonally harvested fish and shellfish any time of the year. Freezing fish rapidly and within hours of catch locks in flavor and freshness, giving us straight-from-the-sea taste without the risk of spoiling. Major advances in rapid-freeze technologies mean seafood can be frozen solid in a matter of seconds, which minimizes damage to cell walls, preserving taste, texture, and moisture levels. The process of freezing seafood has evolved to the point where frozen fish is comparable to-if not better than-fresh. In fact, consumer taste-tests conducted by Oregon State University consistently put frozen seafood on top.
Seafood Watch®: Since 1999, the Monterey Bay Aquarium Seafood Watch® program has provided science-based seafood recommendations that help consumers and businesses make purchasing decisions for a healthy ocean. Seafood Watch® has developed the most trusted, rigorous standards for fishing and aquaculture practices worldwide, setting the global bar for ecologically sustainable seafood. Seafood Watch® is a registered service mark of the Monterey Bay Aquarium.
Marine Omega-3s: Omega-3 fatty acids are found in seafood, livestock, and some plants, but seafood is the only concentrated source of two types that are vital for human health: eicosapentaenoic acid (EPA) and docosahexaenoic acid (DHA). Evidence suggests consumption of EPA and DHA supports brain development and eye and heart health.