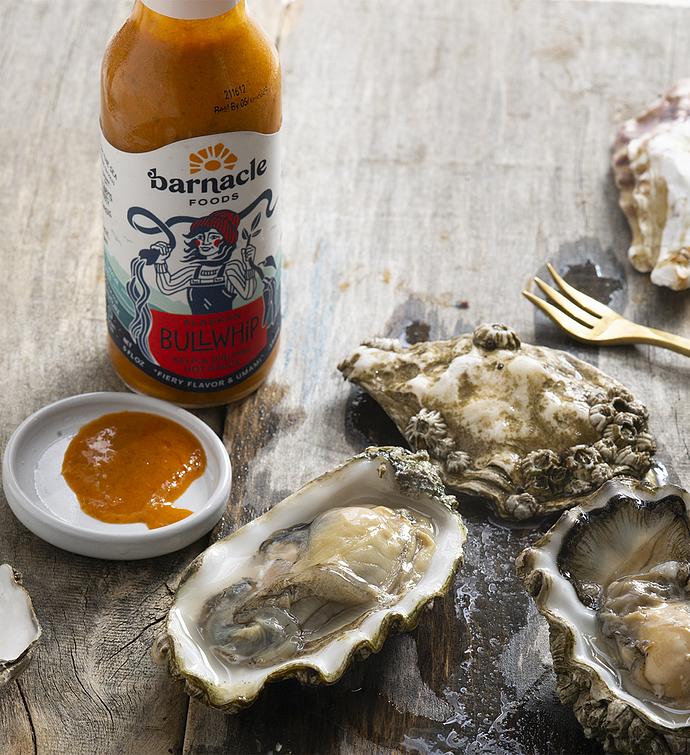 1 bottle Bullwhip Kelp Hot Sauce, 5 fl oz (150 ml)
Net Weight: 5 oz
Kick your meals up a notch with a dash of Alaskan bull kelp, spicy piri piri peppers, and fresh garlic. Characterized by flavor first and heat second, this tangy sauce has a creamy texture and complex taste that makes it ideal for cooking and pairing with everyday meals. Alaskan bull kelp from the pristine waters of Southeast Alaska lends a savory, complex flavor that complements this sauce's medium heat. Delicious on seafood, tacos, and scrambled eggs, or stirred into soups, stews, and skillet meals.

Ingredients: Alaskan bull kelp, water, organic vinegar, organic tomato, expeller-pressed non-GMO vegetable oil, garlic, salt, piri piri, xanthan gum.