Organic Dark Chocolate with Dried Blueberries - 4 Pack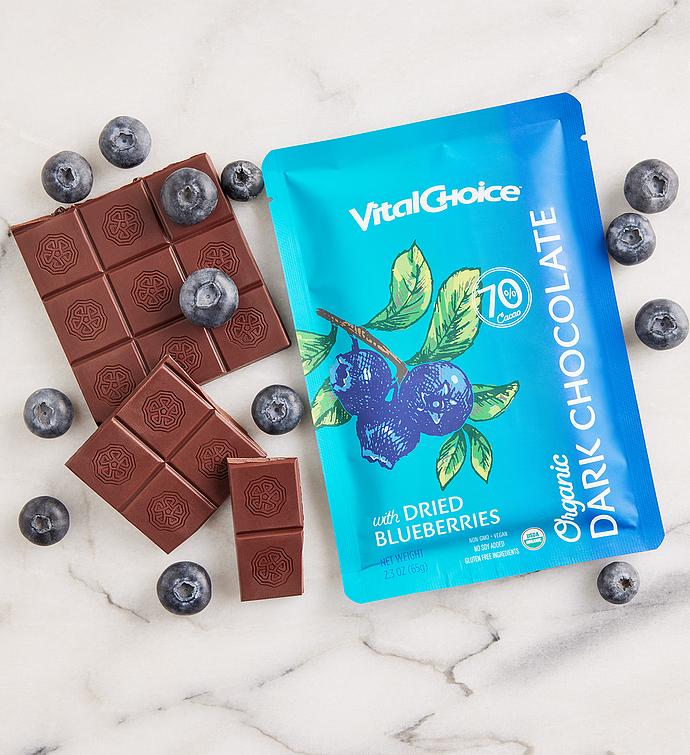 Organic Dark Chocolate with Dried Blueberries - 4 Pack
4 dark chocolate [70% cacao] with dried blueberry bars (2.3 oz each)
Net Weight: 9 oz
Satisfy your sweet tooth with the rich, complex flavor of dark chocolate comprised of 70% cacao and complemented by the natural sweetness of dried organic blueberries. Meticulously handcrafted from bean to bar with no added dairy, soy, gluten, or emulsifiers, our organic dark chocolate bars are made with direct-trade cacao beans from small plantations in the equatorial belt of South America. Direct-trade sourcing ensures the farmers and women's cooperatives that process our chocolate's raw materials are compensated fairly at a living wage, thus supporting their families, communities, and culture.


70% cacao

2.3-oz (65g) bars

Handcrafted from bean to bar

Gluten-free ingredients, non-GMO, no added soy

100% organic direct-trade cacao

Certified organic by Oregon Tilth

Vegan

Ingredients: Organic cacao beans, organic cane sugar, organic dried blueberries, organic cocoa butter, organic blueberry oil.