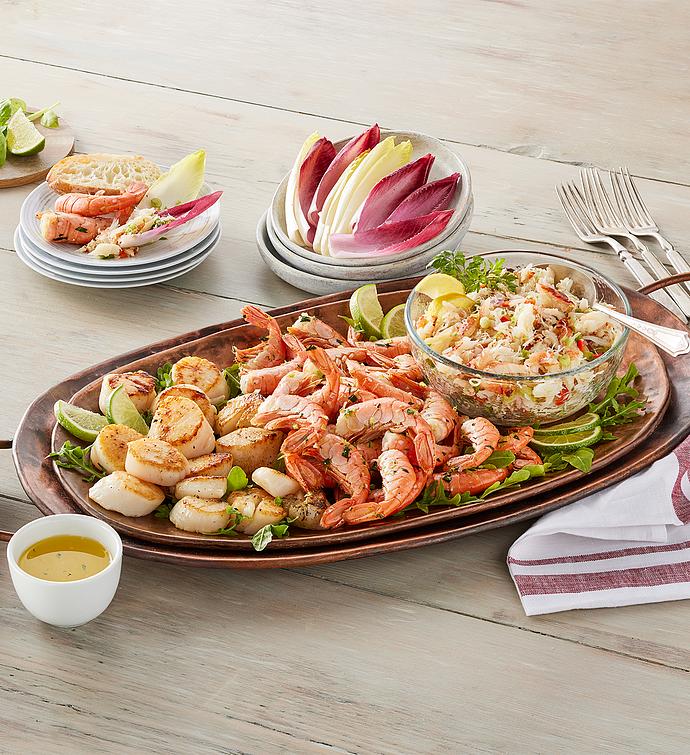 1 bag MSC wild Atlantic scallops, raw, shucked, 1 lb (454g)
1 package Dungeness crab meat, cooked, shucked, 12 oz (340g)
1 package large wild Pacific spot prawns, shell-on, 1 lb (454g)
Net Weight: 2 lb 12 oz
Featuring Atlantic sea scallops, Pacific spot prawns, and Dungeness crab meat, this delectable sampler is a seafoodie's dream come true. Deliciously plump scallops are hand-shucked and individually quick-frozen so you can defrost only what you need. Ready for salads, cocktails, and dips, our Dungeness crab meat is precooked, shucked, and quick-frozen. Our spot prawns are harvested in icy Alaskan waters and come to you cleaned and uncooked, with heads removed and the shell and tail on.