Raw Cultured Garlic Flowers - 6.17 oz jars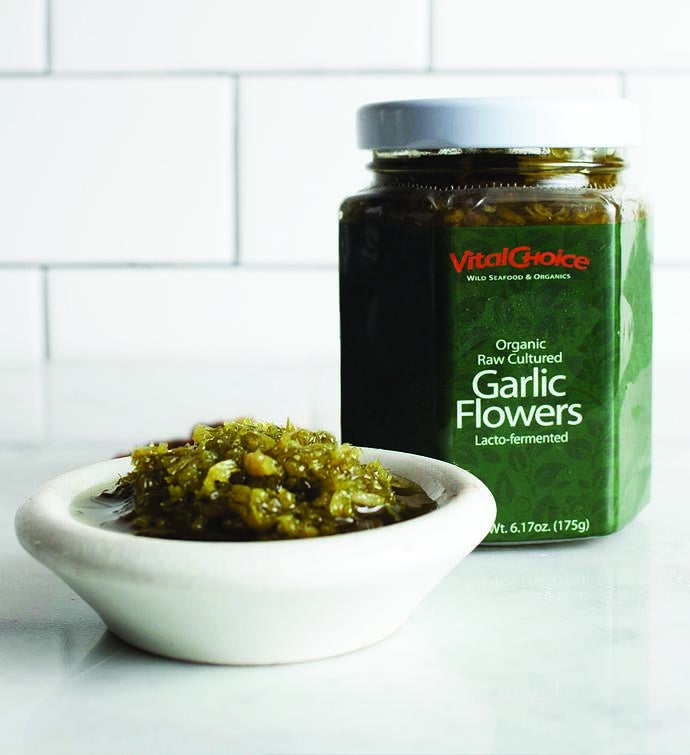 Express two-day shipping is included on this item. Only standard shipping and processing charges will apply. Please note: To avoid weekend transit, orders placed after 10 AM PT / 1 PM ET on Wednesday will ship on Monday of the following week.

Certified Organic
1 jar Raw Cultured Garlic Flowers, 6.17 oz (212g)
Net Weight: 6 oz
The deep, complex flavor of this unusual, lacto-fermented condiment will delight all who love garlic and convert many who don't. Unlike fresh garlic, cultured garlic flowers are easy to digest and yield little or no garlic breath, two benefits of the fermentation process. Use as you would fresh garlic in salads, marinades, and stir-fries, or spoon over cooked fish, chicken, meat, or vegetables. Ingredients: Organic garlic flowers, organic cold-pressed high-oleic sunflower oil, lactic starter.