MSC Wild Alaskan Cod Liver Oil Liquid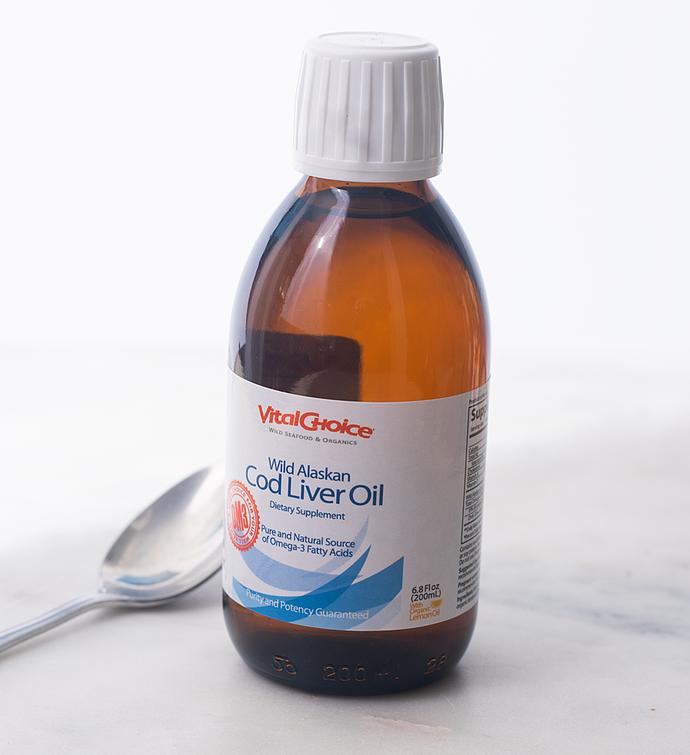 1 bottle MSC wild Alaskan cod liver oil liquid, 6.8 fl oz (200 ml)
Net Weight: 6 oz
Flavored with organic lemon oil, our liquid cod liver oil is ideal for folks who have difficulty swallowing capsules. One serving provides 1,000mg of triglyceride form omega-3s, along with 3.4mcg of vitamin D3 and 480mcg of vitamin A. No dairy, starch, wheat, yeast, sugar, gluten, GMOs, artificial preservatives, artificial colors, binders, or stearates.


MSC certified sustainable*

Suggested use: 1 teaspoon daily

1,000mg of omega-3s per serving

Flavored with organic lemon oil

Glass bottle with no-drip spout

Product of USA

*MSC CERTIFIED SUSTAINABLE SEAFOOD: The Marine Stewardship Council (MSC) is a global nonprofit that operates the world's leading certification program for sustainable wild seafood. They work with fisheries, scientists, industry, and NGOs to protect the ocean and ensure that wild seafood is available to feed future generations. Every purchase of a product with the MSC blue fish label helps to support a healthier ocean. Learn more at www.msc.org.

Ingredients: Pacific cod liver oil (Gadus macrocephalus), non-GMO mixed tocopherols, organic lemon oil. Contains fish.