MSC Wild Arctic Keta Salmon - 5 lb box, skin-on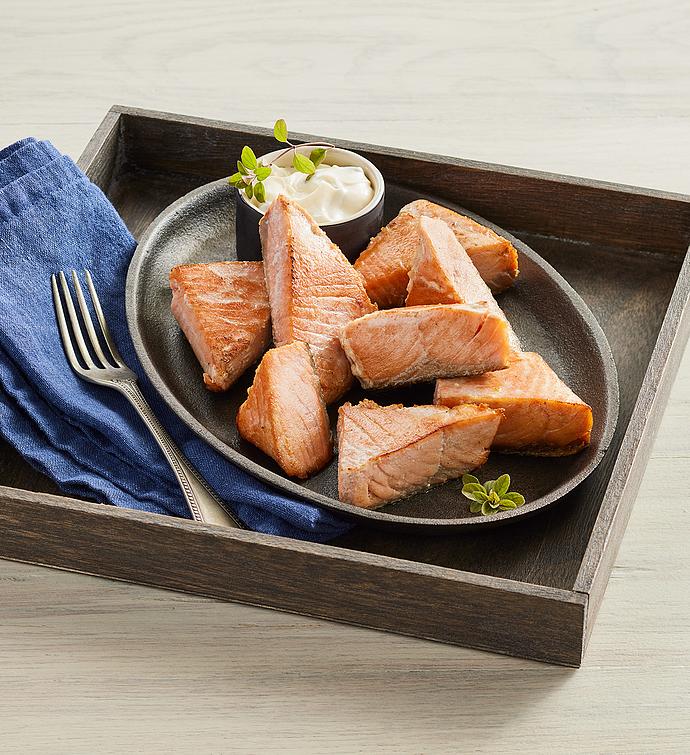 MSC Wild Arctic Keta Salmon - 5 lb box, skin-on
5 packages MSC wild Arctic keta salmon bulk bits and pieces, skin-on, boneless, 1 lb (454g) each
Net Weight: 5 lb
Thrifty and delicious, our keta salmon "misfit portions" are from the same fish as our premium-cut portions and come to you individually vacuum-packaged. A five-pound box contains about 14 skin-on, boneless portions of varying shapes and sizes. Keta salmon is distinguished by its pink color, firm texture, and mild flavor, and ours is harvested just north of the Arctic Circle by an Iñupiat cooperative. Fed by the pristine waters of the Noatak, Selawik, and Kobuk Rivers, the nutrient-rich Kotzebue Sound provides an ideal habitat for ocean-caught keta.


MSC certified sustainable*

Excellent source of protein and vitamin D

2,390mg omega-3s per 4-oz serving

Kosher (EK), approved for Passover

Product of USA (Alaska)

*MSC CERTIFIED SUSTAINABLE SEAFOOD: The Marine Stewardship Council (MSC) is a global nonprofit that operates the world's leading certification program for sustainable wild seafood. They work with fisheries, scientists, industry, and NGOs to protect the ocean and ensure that wild seafood is available to feed future generations. Every purchase of a product with the MSC blue fish label helps to support a healthier ocean. Learn more at www.msc.org.

Ingredients: Pacific keta (chum) salmon (Oncorhynchus keta). Contains fish.