MSC Wild Chilean Sea Bass Bulk Bits & Pieces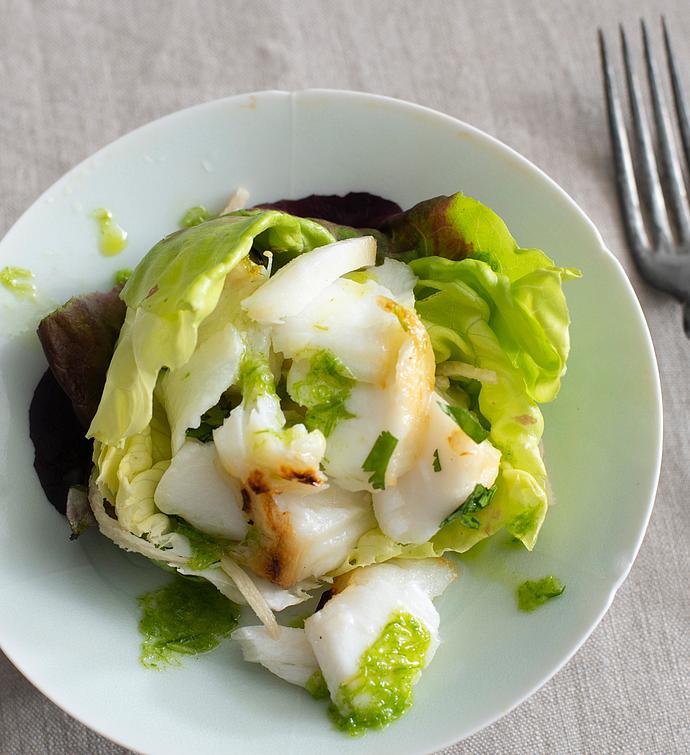 MSC Wild Chilean Sea Bass Bulk Bits & Pieces
Express two-day shipping is included on this item. Only standard shipping and processing charges will apply. Please note: To avoid weekend transit, orders placed after 10 AM PT / 1 PM ET on Wednesday will ship on Monday of the following week.
MSC Certified
4 packages MSC wild Chilean sea bass bulk bits and pieces, skinless, boneless, 8 oz (227g) each
Net Weight: 2 lb
Thrifty, versatile, and delicious, our Chilean sea bass "bits & pieces" are ideal for tacos, chowders, kabobs, and fish cakes. From the same fish as our premium-cut portions, these come to you vacuum-packaged in eight-ounce blocks. Known also as Antarctic toothfish, our Chilean sea bass is line-caught in the deep, icy waters of the Ross Sea. This luxury fish is coveted by chefs worldwide for its rich, buttery, melt-in-your-mouth flavor, and its large, moist flakes. Its high oil content is largely comprised of omega-3 fatty acids and helps prevent overcooking.


MSC certified sustainable*

Excellent source of protein

3,460mg omega-3s per 6-oz serving

Product of United Kingdom**

*MSC CERTIFIED SUSTAINABLE SEAFOOD: The Marine Stewardship Council (MSC) is a global nonprofit that operates the world's leading certification program for sustainable wild seafood. They work with fisheries, scientists, industry, and NGOs to protect the ocean and ensure that wild seafood is available to feed future generations. Every purchase of a product with the MSC blue fish label helps to support a healthier ocean. Learn more at www.msc.org.

**This fish is caught in international waters, so the country of origin is the nation where the harvesting vessel is registered, which in this case is the UK.

Ingredients: Chilean sea bass (Dissostichus mawsoni). Contains fish.