MSC Wild Alaskan Silver (Coho) Salmon Bulk Bits & Pieces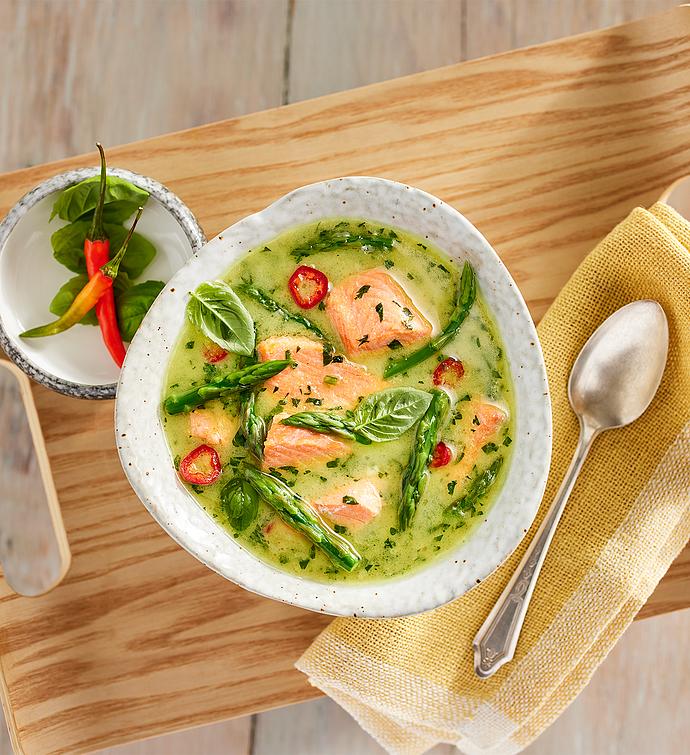 MSC Wild Alaskan Silver (Coho) Salmon Bulk Bits & Pieces
4 packs MSC wild Alaskan silver (coho) salmon bulk bits and pieces, skinless, boneless, 8 oz (227g) each
Net Weight: 2 lb
Thrifty, versatile, and delicious, our silver salmon "bits & pieces" are perfect for tacos, chowders, kabobs, and fish cakes. From the same fish as our premium-cut portions, these come to you vacuum-packaged in eight-ounce blocks. Known also as coho, our wild silver salmon is line-caught in pristine Alaskan waters and flash-frozen within hours of catch. When compared with sockeye and king, silvers are milder in flavor, lighter in color, and lower in fat content. Our skin-on portions are perfect for the grill, skillet, or oven.


MSC certified sustainable*

Excellent source of protein and vitamin D

2,240mg omega-3s per serving

Kosher (EK), approved for Passover

Product of USA (Alaska)

*MSC CERTIFIED SUSTAINABLE SEAFOOD: The Marine Stewardship Council (MSC) is a global nonprofit that operates the world's leading certification program for sustainable wild seafood. They work with fisheries, scientists, industry, and NGOs to protect the ocean and ensure that wild seafood is available to feed future generations. Every purchase of a product with the MSC blue fish label helps to support a healthier ocean. Learn more at www.msc.org.

Ingredients: Pacific silver (coho) salmon (Oncorhynchus kisutch). CONTAINS FISH.