Wild Dungeness Crab Sections - cooked, cleaned & split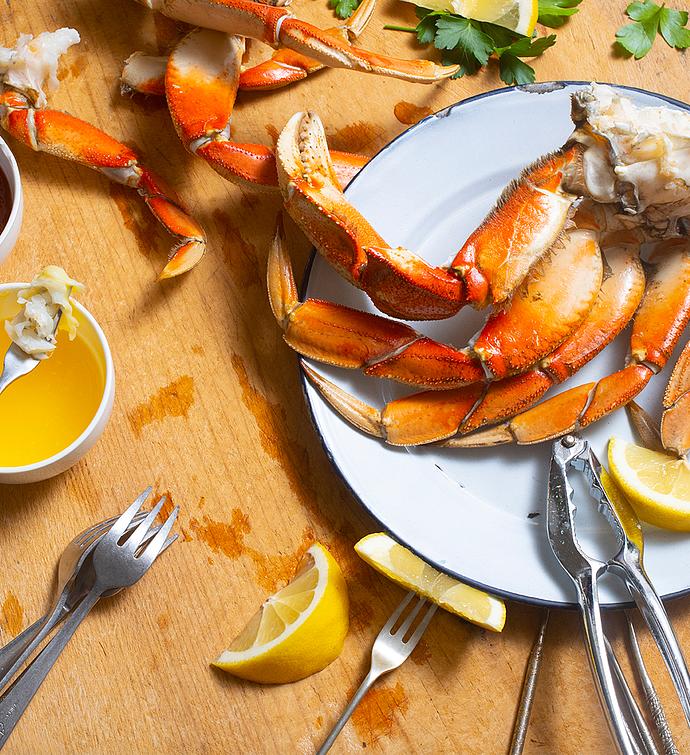 Express two-day shipping is included on this item. Only standard shipping and processing charges will apply. Please note: To avoid weekend transit, orders placed after 10 AM PT / 1 PM ET on Wednesday will ship on Monday of the following week.
2 bags wild Dungeness (2 sections), cooked, cleaned, split, 18 oz (1 lb 2 oz) 510g each
Net Weight: 2 lb 4 oz
Sustainably harvested in the wild coastal waters off Oregon and Washington State, our Dungeness crab sections come to you fully cooked, cleaned, and ready to eat. Just defrost and serve it cold or steam it lightly and serve warm. The moist, naturally sweet meat is delicious right out of the shell or in salads, pasta dishes, crab cakes, and sandwiches.