Wild Salmon Pesto Pasta Salad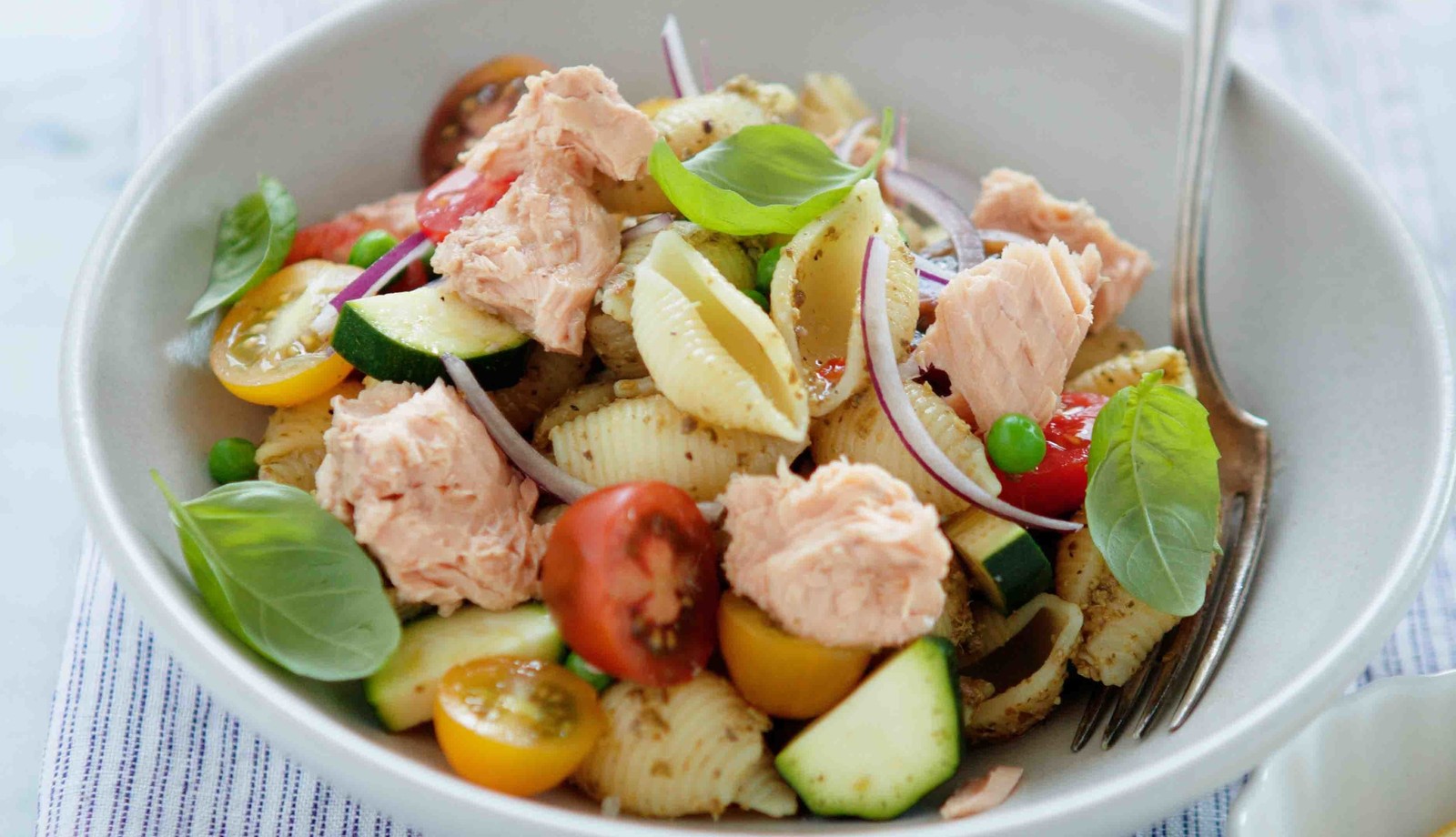 Wild Salmon Pesto Pasta Salad
Wild Salmon Pesto Pasta Salad
Prep Time: 10 minutes |
Cook Time: 15 minutes |
Total Time: 25 minutes
Ingredients
1 can Vital Choice traditional-style canned Alaska salmon (14.75 ounces) OR 2 cans or pouches Vital Choice skinless, boneless salmon (6 to 7.1 ounces each), drained and chunked
8 ounces dry, small shell pasta (regular or gluten-free)
2 to 3 teaspoons garlic, finely minced
1/2 cup prepared basil pesto
1/2 cup high-quality light Italian salad dressing
1 zucchini, cut in 1/2-inch half-moon slices
1 pint cherry tomatoes, halved
1 small red onion, thinly sliced
3/4 cup frozen peas, defrosted
Salt and pepper, to taste
Instructions
Cook the pasta according to package directions and drain well. Let cool slightly then toss with the garlic, pesto and dressing. Set aside.
Meanwhile, put the zucchini in a covered microwavable container and cook on high for 2 minutes or until just tender and bright green.
Toss the blanched zucchini, tomatoes, onion and peas into the pasta and stir to combine. Gently fold in drained salmon; season to taste with salt and pepper. Serve immediately or chill before serving.