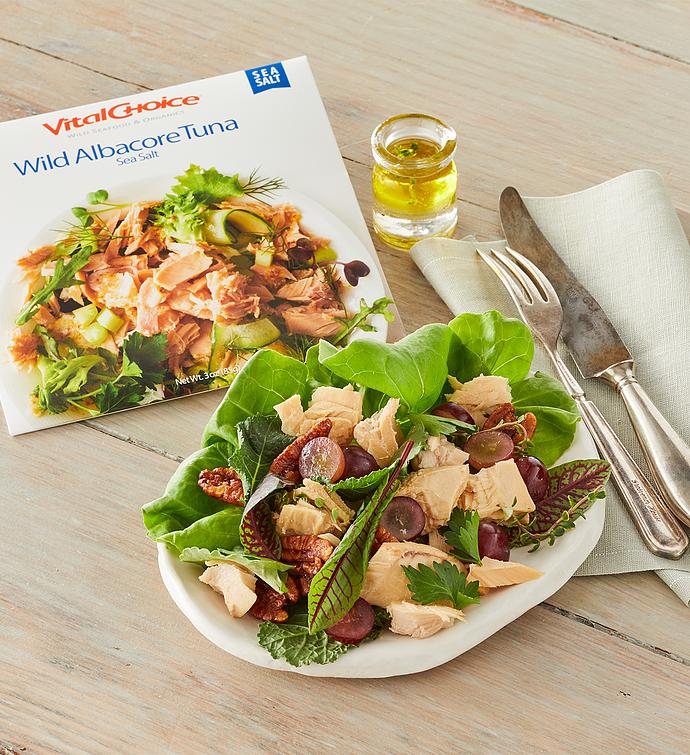 6 pouches Wild Albacore Tuna, 3 oz (85g) each
Net Weight: 1 lb 2 oz
A delicious source of lean protein, tuna offers exceptional quality, flavor, and nutrition. Our light, flexible, vacuum-sealed pouches are perfect for work, home, travel, or adventure. All our wild albacore tuna comes from a Pacific fishery in which smaller boats line-catch individual tuna using the sustainable troll method. This ensures careful handling of each fish, safety for dolphins, and very minimal bycatch. Contains wild albacore tuna and sea salt.