Wild Sablefish Nova Lox - cured, cold-smoked & sliced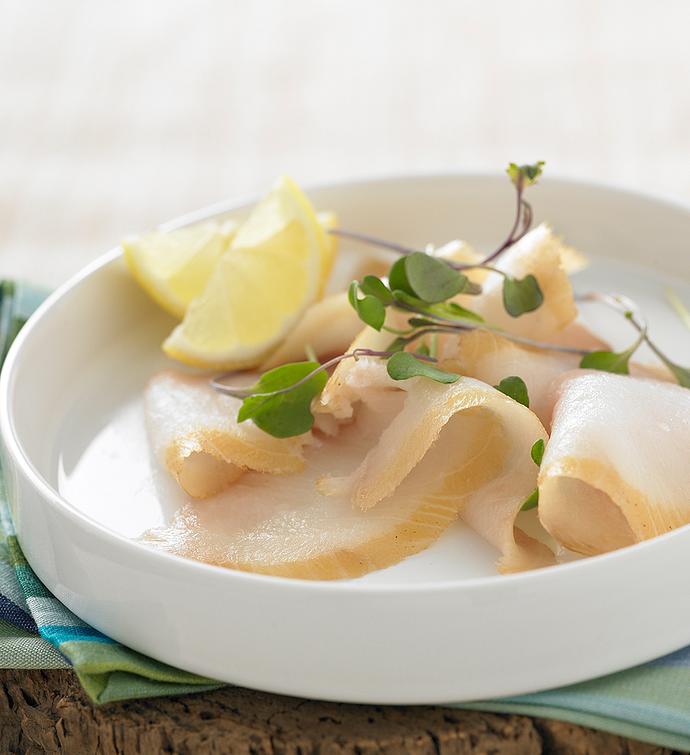 Express two-day shipping is included on this item. Only standard shipping and processing charges will apply. Please note: To avoid weekend transit, orders placed after 10 AM PT / 1 PM ET on Wednesday will ship on Monday of the following week.

OU Kosher
6 packages Wild Sablefish Nova Lox, cured, cold-smoked, sliced, 4 oz (113g) each
Net Weight: 1 lb 8 oz
Also known as black cod, sablefish is a rich, silky delicacy. Delicious on a bagel or avocado toast, our sable lox is a rare treat that complements any recipe calling for salmon lox. One package defrosts quickly and serves two generously. Cured, cold-smoked, and sliced, with no artificial coloring, nitrites, nitrates, or preservatives. Contains wild Pacific sablefish, sea salt, demerara raw sugar, natural wood smoke. Gluten-free and Kosher (OU).