Pasture-Raised Pork Breakfast Sausage - 12 oz packages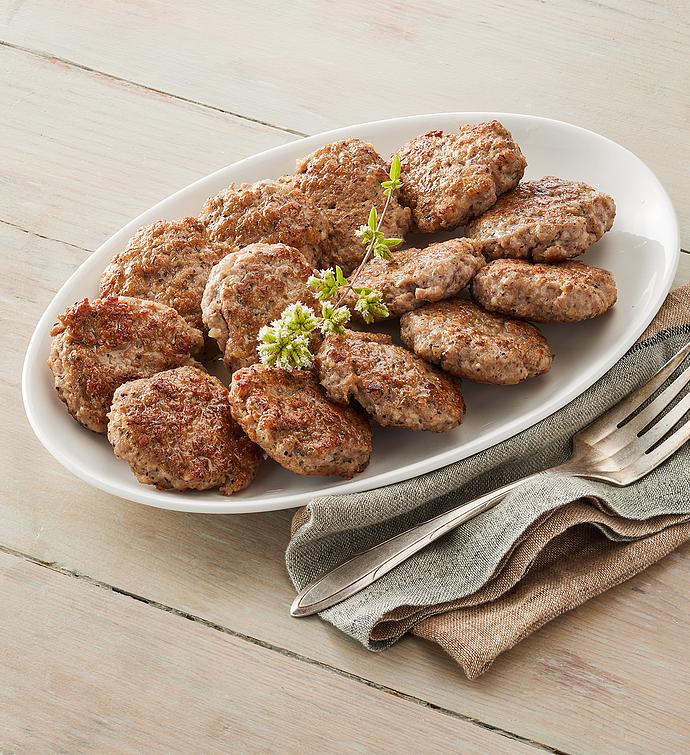 Express two-day shipping is included on this item. Only standard shipping and processing charges will apply. Please note: To avoid weekend transit, orders placed after 10 AM PT / 1 PM ET on Wednesday will ship on Monday of the following week.
2 packages pasture-raised pork breakfast sausage, bulk, 12 oz (340g) each
Net Weight: 1 lb 8 oz
Delicious in patties, biscuits and gravy, or brunch strata, our bulk breakfast sausage comes from a cooperative of American family farmers who raise old-fashioned heritage breeds on 100% pasture. Thanks to regenerative agriculture, our pork is from pigs that are raised outdoors on open green grass, without growth stimulants, antibiotics, or GMOs. No gluten, sugar, nitrates, or nitrites.