What's a whitefish? No, it's not its own species. In fact, it's a diverse group of fish that share only the characteristic of white-colored flesh. That distinguishes them from their red-hued cousins, such as salmon or tuna.
That red color comes mainly from a protein called myoglobin, which stores oxygen and supplies it to muscles. That's useful for fish that make long journeys, such as migrating salmon. White flesh, conversely, suggests the fish has a more sedentary life. It also usually indicates a milder flavor.
While fish-and-chips staples like cod and haddock are whitefish, the category also includes more exotic delicacies like Chilean sea bass and Alaskan halibut. Each offers something unique to the seafood connoisseur.
While there are many whitefish recipes, a common mistake is overcooking these often-delicate fish. Solve that problem with simple cooking techniques like brining or poaching, which let liquids soak into the fillets and prevent them from getting too dry.
Whitefish offer subtle flavors, so you'll want to choose side dishes that pack a flavorful punch or opt for marinades or rubs with a healthy dose of flavor to spice up your meal.
Here are a few of the most popular kinds of whitefish, and preparation tips:
Alaskan Halibut
Halibut is actually the common name for three different species of ocean flatfish. Firm yet tender when cooked and with a mild sweetness, halibut pairs well with a variety of cooking techniques and sides. But be careful: Because of its very low fat content, halibut is notoriously easy to overcook. Done right, a meaty Alaskan halibut fillet is the satisfying centerpiece of a seafood feast. Cook it a little too long, though, and the fish can become tough and dry.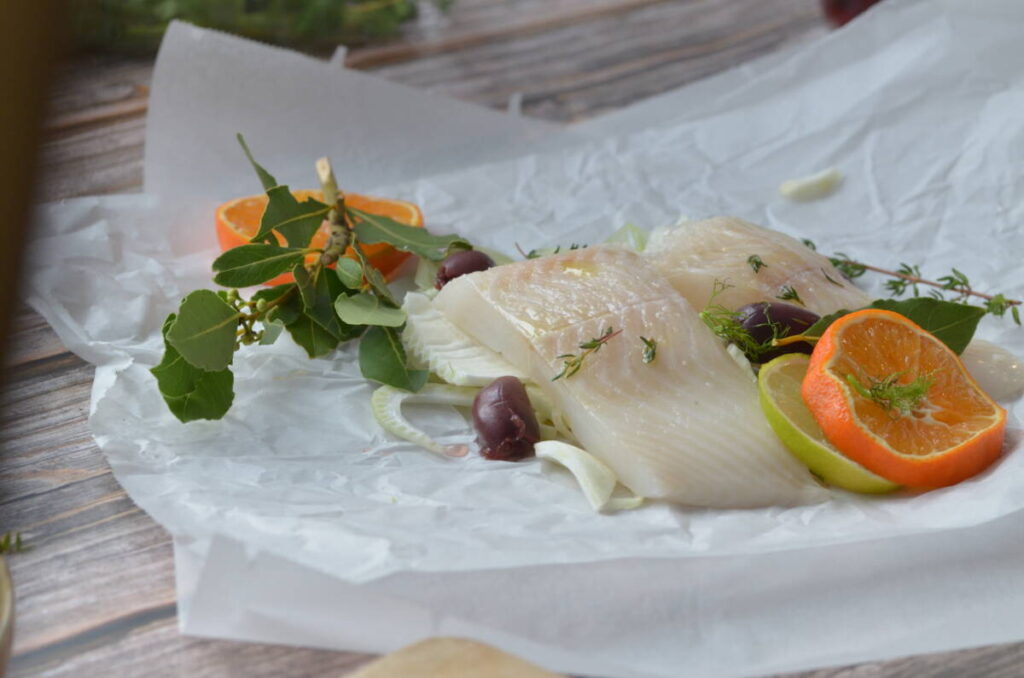 The most common solution is a simple one: Braise or poach halibut in liquids, or lock in moisture by using the classic French "en papillote" cooking technique.
To cook en papillote, which simply means "in paper," season your fish well then wrap it in parchment paper. Next, pop it in the oven or toss it on the grill for a seafood meal that comes together in minutes. If you're grilling your halibut, flip it about halfway through (around five to seven minutes) and be sure to keep the lid closed otherwise. When the halibut is opaque and starting to flake, it's ready to eat.
If you're cooking in the oven, you can try a classic Halibut Volterra. Named for the Tuscan hilltop city of Volterra, this classic Italian whitefish recipe combines artichoke hearts, olives, peppers, marinara sauce, and a half cup of Parmesan cheese into a hearty vegetable topping that complements this classic whitefish beautifully.
Chilean Sea Bass
Sea bass is a common name for a number of species of whitefish all around the world. Seafood lovers often seek out the Chilean sea bass, sometimes called the Patagonian toothfish. Chilean sea bass have a rich, buttery flavor and tender flesh with large flakes. Try them with butter, rosemary, and cherry tomatoes for a special treat, or just pan-sear them (with the skin on!) for a quick, simple meal.
Chilean sea bass live way south near the tip of South America and around Antarctica, where temperatures hover at just a few degrees above freezing. The fish can grow more than seven feet long and weigh more than 300 pounds. These giants can live for decades. Chilean sea bass spend much of their adult lives several thousand feet or more below the surface of the ocean. As they get bigger, their diets expand in diversity to include larger fish, crustaceans, and even squid.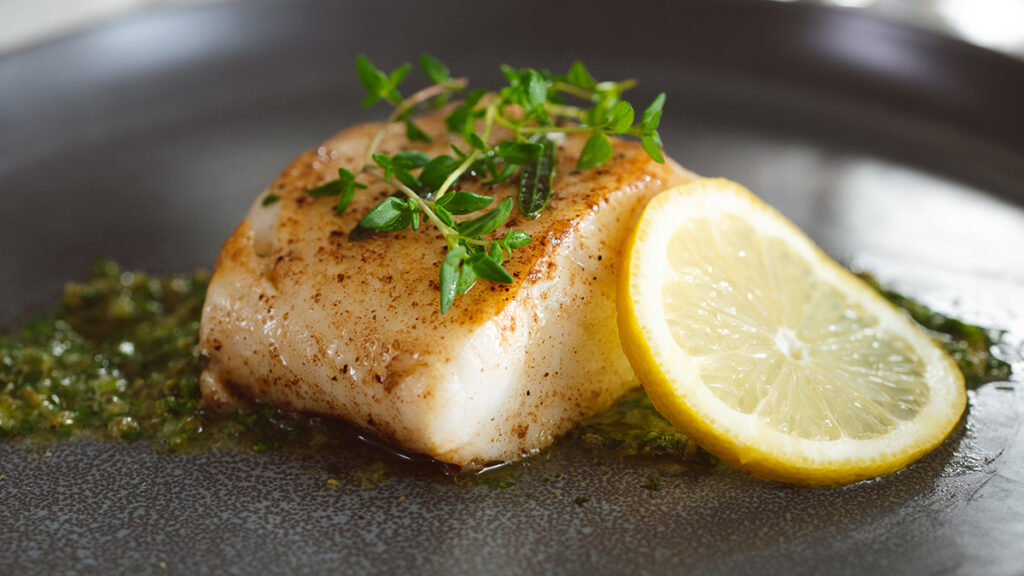 One reason Chilean sea bass fetches such a premium at the market is its high fat content. This keeps it moist during cooking and gives it a rich flavor profile with melt-in-your-mouth succulence.
It doesn't take much for these choice fillets to shine. Try pan-searing Chilean sea bass on your stovetop with some butter, freshly minced garlic, lemon, and salt and pepper to taste. Simple flavors are best and enhance just the tasty flavors of these delicacies. Chilean sea bass cooks quickly — often two or three minutes to a side if you're cooking with high heat — so keep a close eye on your fillets.
And if those aren't sufficient reasons to love this Antarctic delicacy, have we mentioned. . . romance? Chilean sea bass makes the ideal star for the ultimate romantic dinner, says chef Geoffrey Zakarian.
"This dish is a great way to show someone you care, because you're cooking with love — and it's also very good for you," he says.
Alaskan Cod
Cod are a stalwart of fish fries and classic fish-and-chips, and their mild flavor makes them a well-rounded, reliable crowd-pleaser. Cod prefer deeper, colder waters, like the northern Pacific, home to our Alaskan cod.
These pub mainstays offer lean, flaky fillets with a flavor profile that's equally sweet and mild, and they lend themselves to a variety of cooking techniques.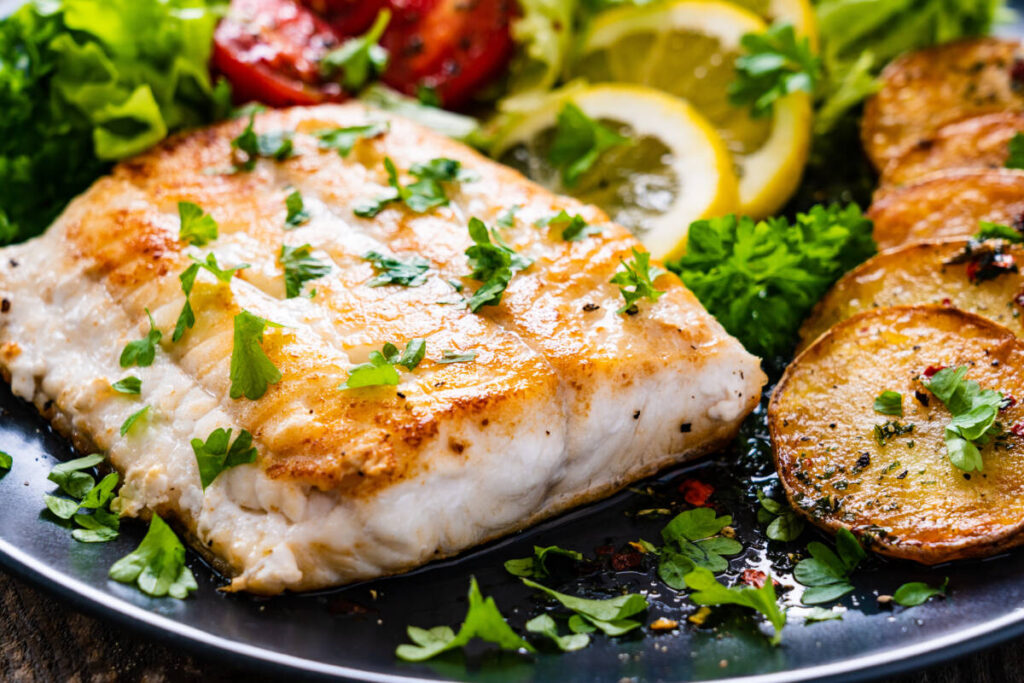 Poach cod in butter and wine for a flavor-packed, tender meal that's easy enough for weeknight cooking. Pair with a savory side like mashed potatoes to soak up the pan juices, and you've got the perfect seafood and vegetable pairing.
New to poaching? This simple cooking technique elevates any cut of fish (or meat) by letting it simmer in a liquid to soak up flavor while it cooks. The liquid ensures the fish doesn't lose any moisture while cooking, so it's a foolproof way to avoid dry fillets. Try poaching with white wine, milk with herbs, or your favorite broth for an easy way to add a variety of flavors to your next fish dinner.
Atlantic Haddock
Haddock are members of the cod family and, like their relatives, are also commonly found in classic British fish and chips. Their flesh has more delicate, tender flesh, and it's slightly sweeter than cod. That sweetness makes haddock ideal for smoking, too.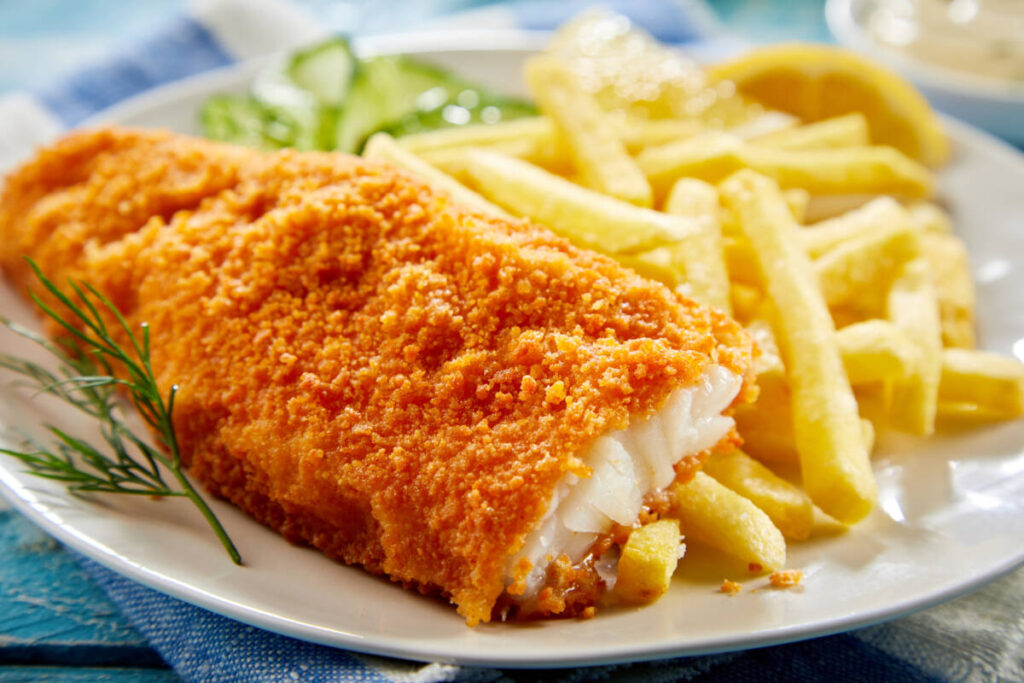 If you find yourself confronted by the New England menu item "scrod," don't panic. The term refers to a generic catch of the day, but more often than not, it's haddock.
Looking for a reliable Friday night fish fry? You can't go wrong with Atlantic Haddock. Liven up your whitefish recipes by turning haddock into fish cakes, tacos, or chowder, or add texture by coating your fish in a mixture of Parmesan, seasonings, bread crumbs, and mayo, then bake or fry, for a delicious Parmesan-crusted haddock dinner.
---