If you're looking for comfort food, it's hard to beat a classic fried fish. Battered fillets coated in crispy breading, paired with lemon or malt vinegar and a bit of salt — who could resist!
The dish is popular in countries around the world, with different cultures putting their own unique spin on the classic combination of seafood crisped in hot fat and hearty vegetables. Britain is practically synonymous with fish and chips, while the Friday fish fry is a staple of life in the Northeast and Upper Midwest in the United States; Southern states add regional twists too.
History of the fish fry
In the United Kingdom, the first recorded fish and chips shop opened in London around 1860. The pairing of crispy fish and thin sliced potatoes soon exploded in popularity among the working class. By the late 1920s, there were an estimated 35,000 fish and chip shops in the country. The dish was one of the few foods exempted from rationing during World War I and II. The history of the dish dates back even farther, though, to Jewish immigrants who brought the tradition of battering and frying fish in oil from Spain and Portugal.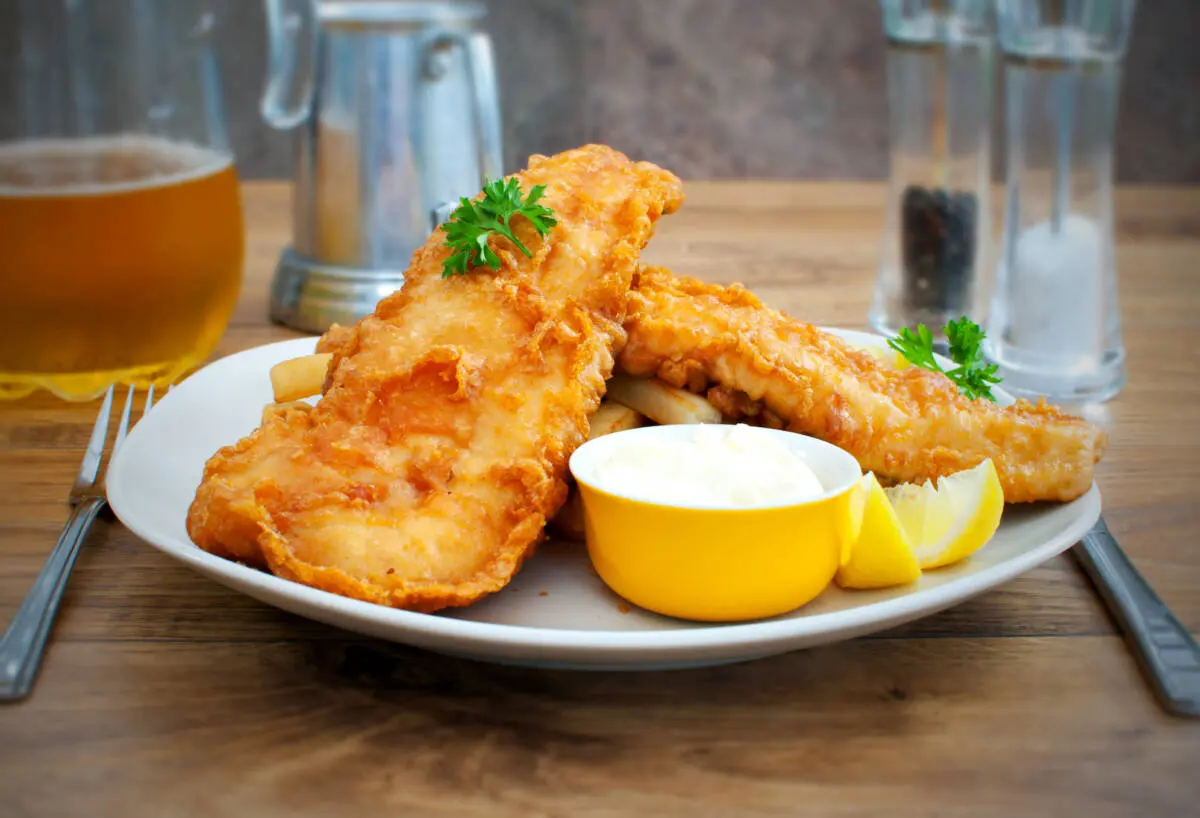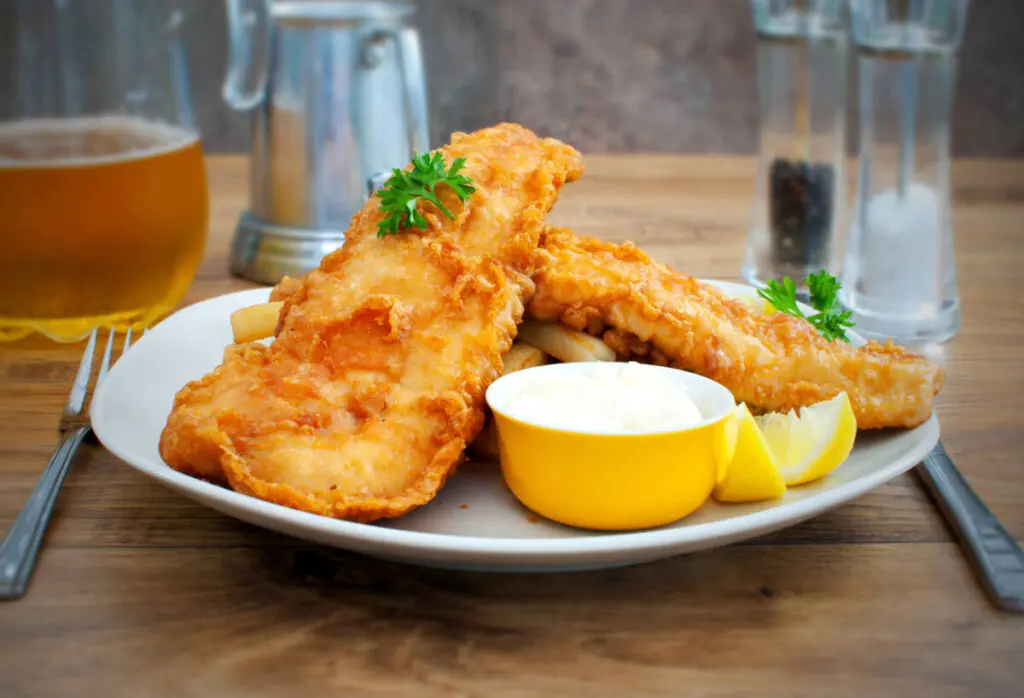 In the U.S., the history of fried fish stems from the Catholic tradition of abstaining from meat during Lent. People turned to fish for protein during the 40 days of Lent. The practice lives on today in Friday fish frys.
[Editor's note: There is no clear ruling on whether the plural of a fish fry is "fries" or "frys" so after too much deliberation we are going with the latter, and we may need a hobby.]
While the appeal of fried fish is universal, methods of preparation and sides differ from place to place. In the U.K., fish and chips typically comes topped with just vinegar and salt, and sometimes a lemon. In some places, mushy peas are a beloved accompaniment. In the U.S., a typical Midwestern fish fry will come with tartar sauce and coleslaw on the side, as well as potato pancakes with applesauce in places with a strong German heritage. In the South, catfish, flounder, and bream are breaded with cornmeal and buttermilk and fried. Hush puppies, grits, and coleslaw are typical sides.
Best fish for frying
The types of fish that are fried will vary according to what's locally available. In the U.K., cod and haddock are king. But you can also find other whitefish, like pollock, hake, and plaice too.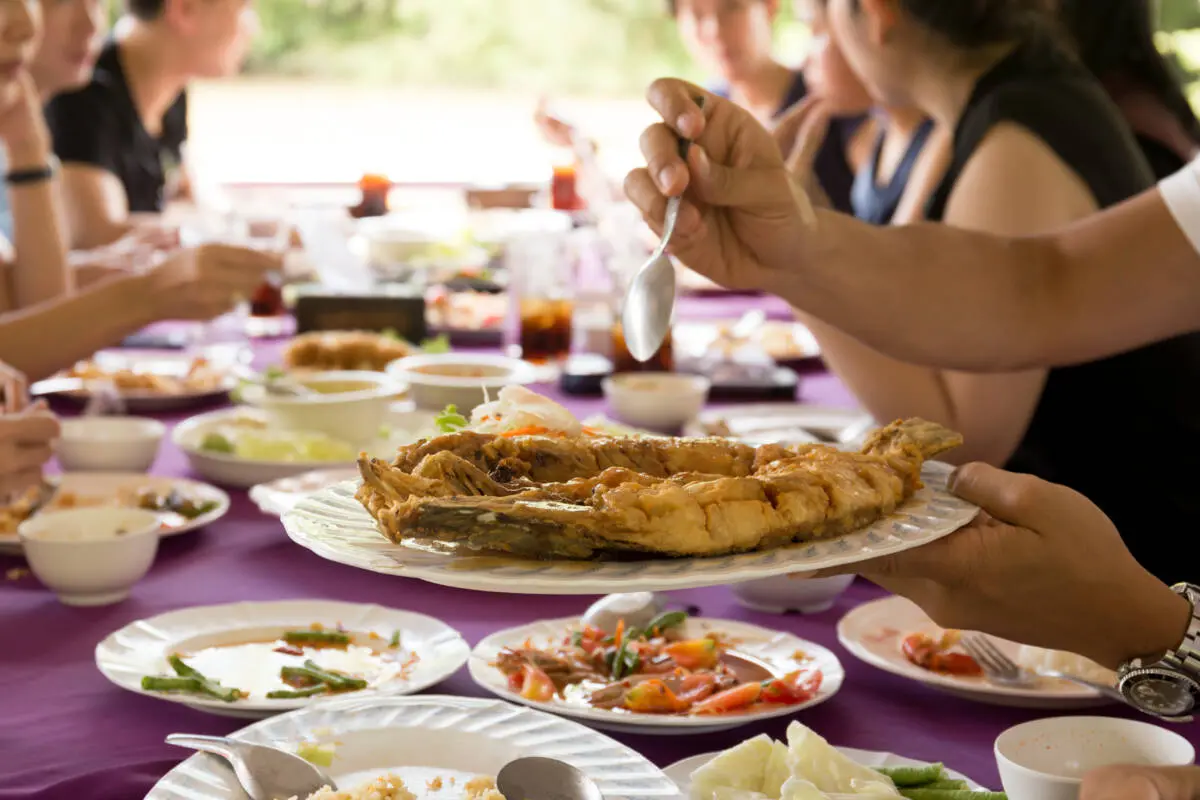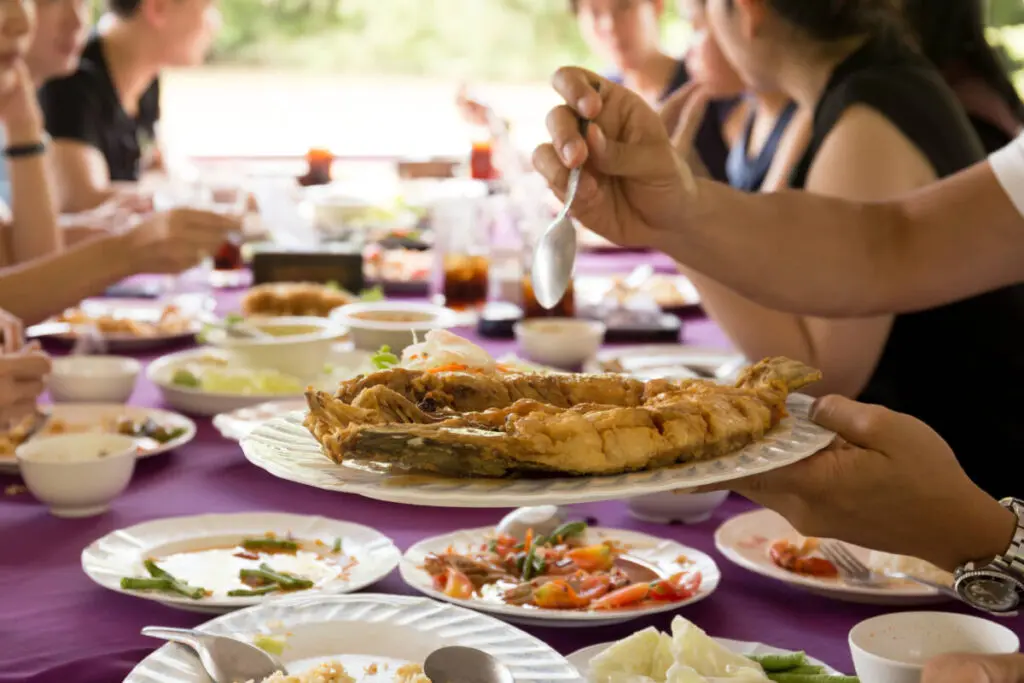 In the U.S., cod and haddock are popular as well, with some regional variations. Freshwater fish like walleye, perch, and bluegill can be found in the Midwest. You'll see catfish served along the Mississippi River and down South.
Many people prefer whitefish for a fish fry because of their tender, flaky texture and mild taste. Tender fish contrast well with the crunchy fried outer layer, and more mild fish balance nicely with the acidic notes from lemon or vinegar that are fish fry staples the world over. Fish that are less dense are better options for deep frying. They'll cook all the way through without getting overdone on the outside.
If you're looking for a reliable Friday night fish fry, you can't go wrong with Atlantic Haddock, which tends to have more flavor than cod. But there are several ways to liven up your seafood selection while adhering to tried-and-true fish fry wisdom.
Firm and tender Alaskan Halibut lends a mild sweetness to any dish. These fish are a favorite of chefs and home cooks alike.
Meanwhile, Pacific Lingcod, while not a true cod, offers lean and flaky fillets with an equally sweet and mild flavor profile. Or, for a true treat, try Alaskan Sablefish, long renowned for its unbeatable silky texture and buttery finish.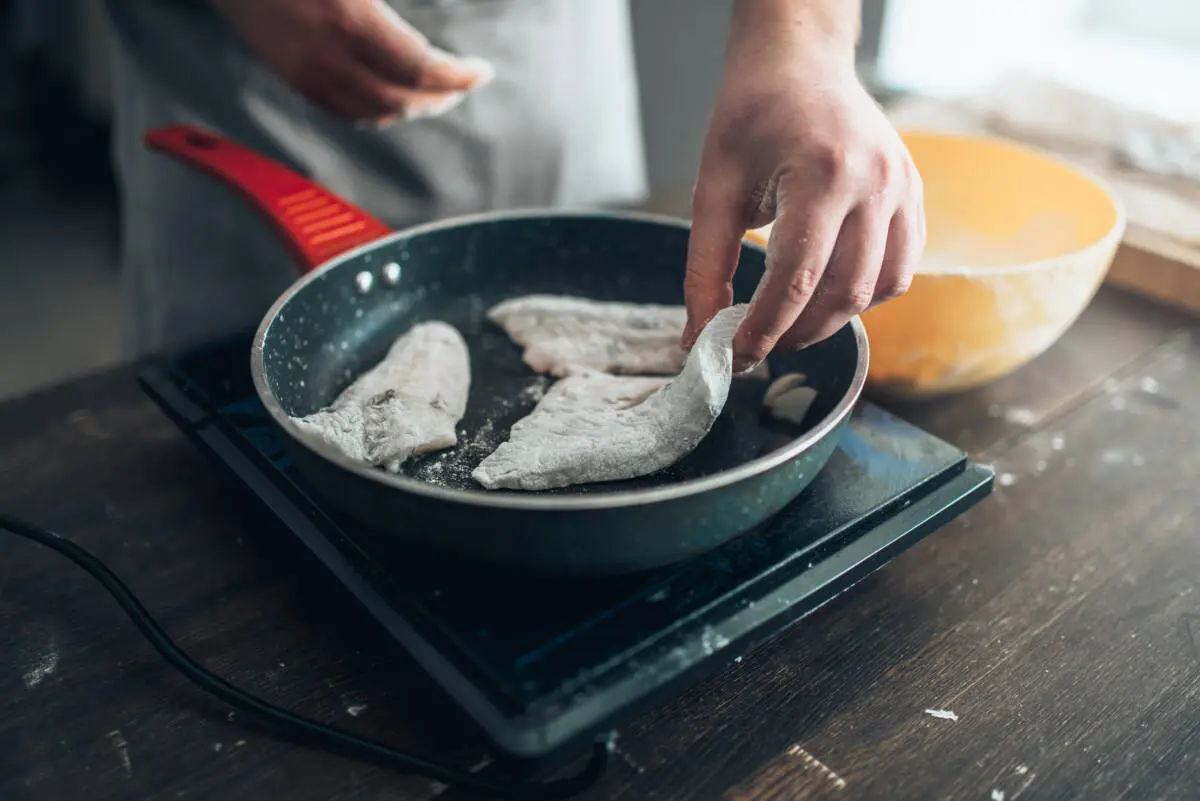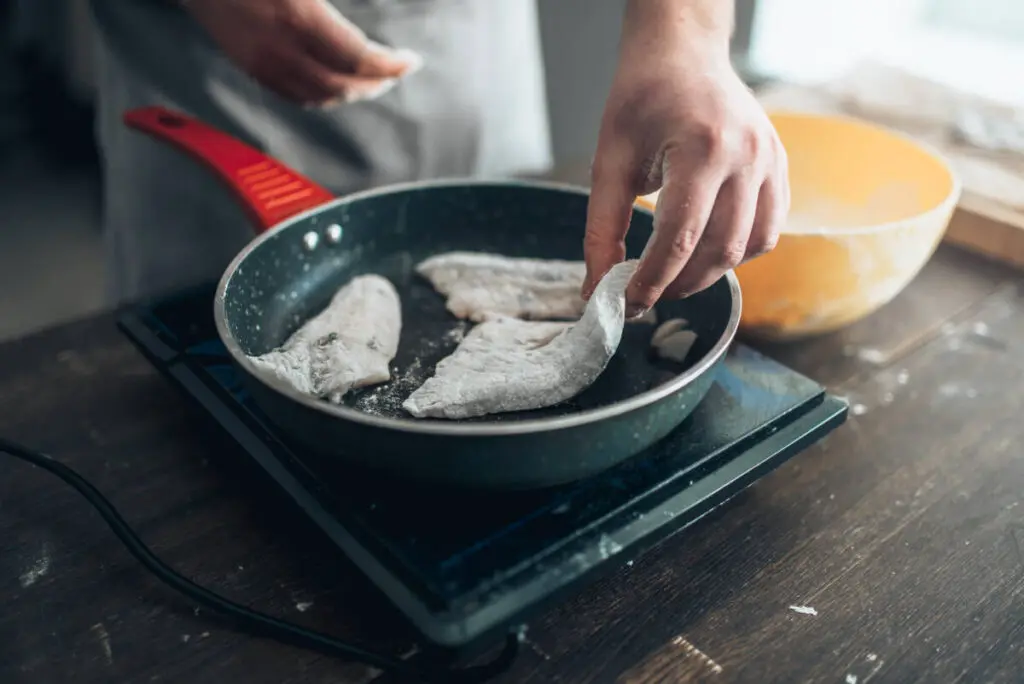 Wild Alaskan Salmon lovers may be tempted to plunge their favorite fish into the deep fryer, but it's not always recommended. These fish don't lend themselves as well to deep frying. Wild salmon fillets are dense and relatively lean, meaning that it's difficult to cook them all the way through in a frying pan without drying them out. A much better option is baking or grilling. This allows the fish to cook thoroughly and slowly, unlocking rich flavors as it does so.
Oil matters
No matter which fish you choose, opt for a frying oil with a high smoke point. Coconut or olive oil, beef tallow, or clarified butter work well. (Avoid what Dr. Cate Shanahan terms the "Hateful Eight" seed oils.) You'll want to keep your oil above 375 degrees Fahrenheit while frying to make sure your breading doesn't get soggy. Be careful not to overcook, so the fish stays tender and juicy.
Pair this crispy fish with some oven-baked or fried potato wedges, slice a lemon for garnish, and serve with tartar sauce and coleslaw. Then, savor the long history of this classic workingman's dish as you tuck into a tender, crispy, and overwhelmingly satisfying staple.
---