A picnic might be a time-honored way of enjoying a beautiful summer day, but that doesn't mean your food has to be traditional! For your next picnic, skip the hot dogs and chips (but do remember the lemonade) and try these surprisingly easy and delicious seafood recipes for a meal at the park or any outdoor dining venue.
Whether you're hoping to impress a date or just convince the kids to eat something, seafood is both more portable and more versatile than you might imagine. Here are a few of our favorite picnic-friendly seafood options that make for a great meal on the go. (And if your picnic plans involve the beach, here are more ideas.)
Tuna Salad Sandwiches
Trust a classic. Grab a can of skipjack or albacore tuna and whip up a batch of tuna salad to feed your whole crew. Whether you're a mayonnaise or Miracle Whip family, or are on #TeamCelery or not, there's a tuna salad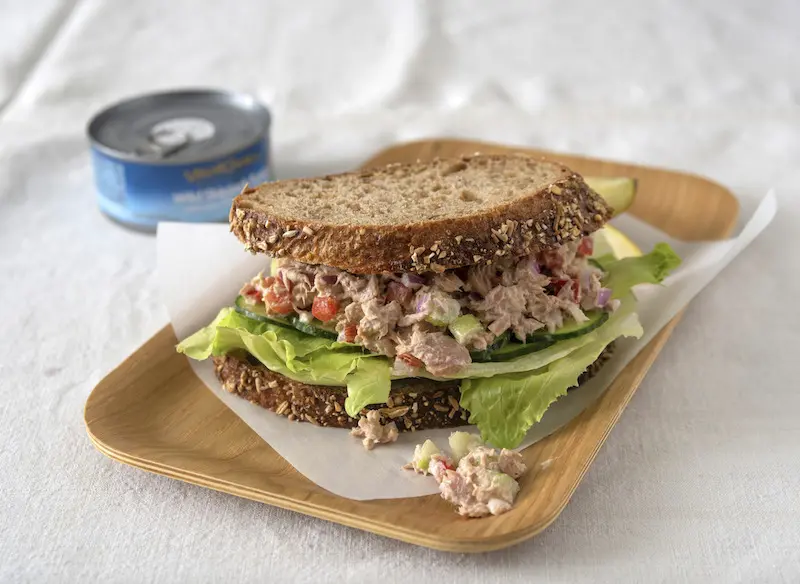 recipe for everyone. Want to try something new? Make salmon salad instead! Swap out the tuna for a can of sockeye or wild Alaskan coho salmon in your favorite recipe.
Bagels and Lox
For a totally different take on a seafood sandwich, grab some bagels, cream cheese, and your favorite Nova lox or thin-sliced smoked salmon. Add toppings like capers, fresh dill, or sliced tomatoes for a tasty treat. Bring a sweet dressing like honey mustard to heighten the appeal to any picky eaters. Although lox is traditionally salmon, you might be pleasantly surprised by wild sablefish Nova lox, too. And if you can't decide, you can always just try both with a Wild Nova Lox Duo.
Cool Crab Dip
If you're looking for something with even less assembly required, try a cool crab dip that works as a snack or a meal. Start with canned wild dungeness crab meat and add cream cheese and mayonnaise until creamy. Lemon juice, hot sauce, and Worcestershire add zip. Additional flavors like green or white onions, seasonings like Old Bay and even shredded cheddar can jazz things up. Eat crackers, celery sticks, or a sliced baguette.
Salmon Burgers
Picnicking somewhere with a grill? Don't forget to bring your charcoal, buns, and some ready-to-cook salmon burgers. They're a simple swap for regular hamburger patties and offer a succulent taste, juicy texture, and plenty of lean protein and omega-3s.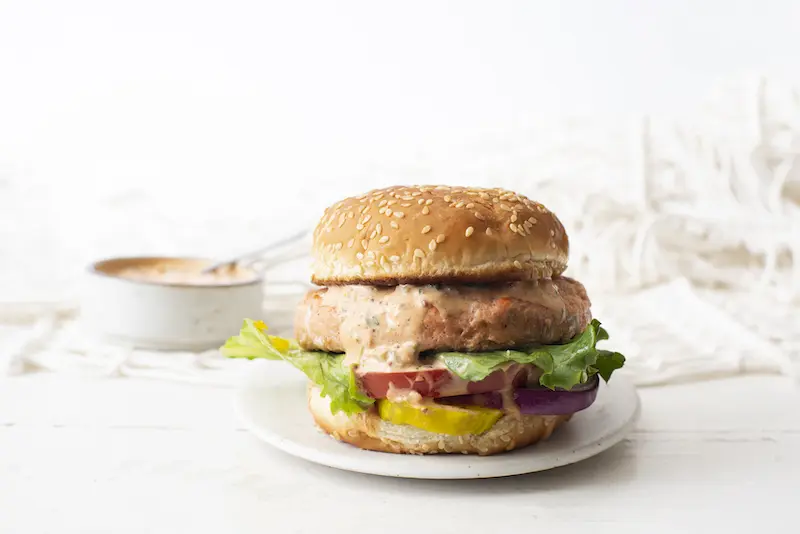 Serve a deluxe wild sockeye salmon burger with your favorite hamburger toppings like lettuce, tomato, and mayonnaise. Or try a combo like avocado, fresh microgreens, and tangy aioli for an extra treat. Relishes also go great on a salmon burger.
Salmon Jerky
Don't need a full meal, but want to bring a protein-packed snack for your next excursion to the park? Try some wild salmon jerky strips. These smoky strips are lightly seasoned and sweetened,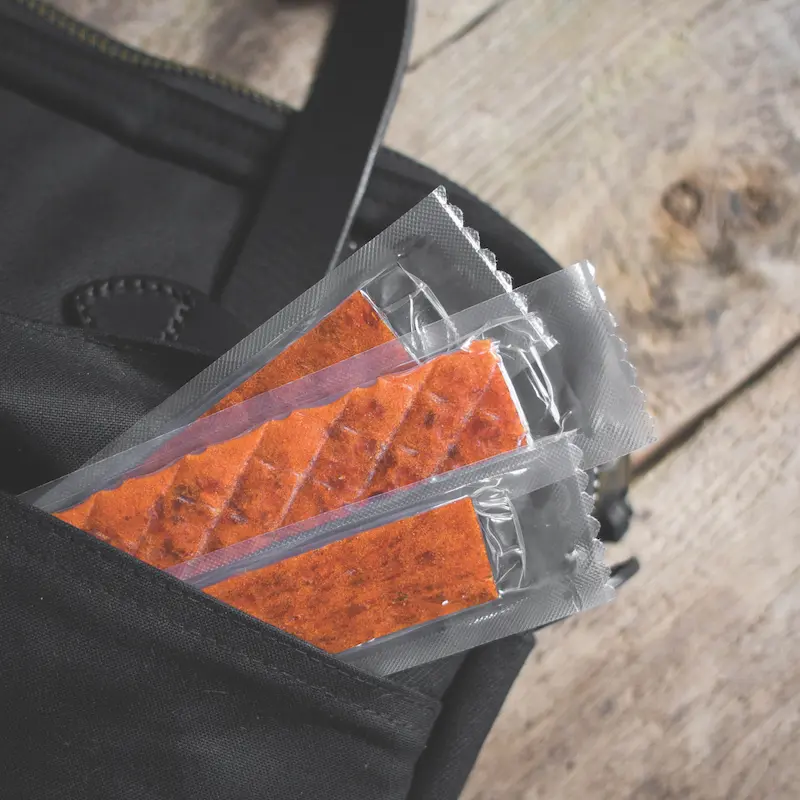 are nitrate-free, and have no artificial preservatives. They're a great option for an ultra-portable, non-perishable nosh to throw in your backpack.
Sardines
Don't knock 'em till you try 'em! Canned sardines are super portable and can be eaten as-is on your favorite cracker. Spice things up, literally, with wild sardines with olive oil and red chili pepper. Or stick with the classic wild sardines in extra-virgin olive oil.
Take Your Seafood on a Picnic
We're always big fans of trying new things with seafood. And with dozens of kinds of fish and shellfish from which to choose, we can guarantee Vital Choice has the right ingredients for your next picnic. And when you order from Vital Choice, you'll know you're getting environmentally responsible, freshly frozen, and wild-caught seafood that you'll enjoy.