Why can finding uses for sardines be challenging?
Most fish that Americans eat don't look much like fish. A cod filet is tasty, to be sure, but with no skin, no fins, no bones, one might argue it lacks a certain…identity.
Tinned sardines are the exception. There's no denying these little silver fellows were once swimming in a shimmering school.
Their unmistakable "fishiness" may be why some of us, perhaps especially in the U.S., are afraid of sardines.
But Americans can learn to love these unmistakably fishy fish by taking some cues from other cultures. Sardines are an ancient food. Varied uses for sardines have been part of seaside cultures worldwide for millennia.
So let's take a culinary tour. But before we begin, some terminology.
Sardine is the common name for various little fish in the herring family. The name comes from the Italian island Sardinia, around which the little fry once swam in profusion. Vital Choice offers them packed in tomato sauce, olive oil and red chili pepper, extra-virgin olive oil or water.
Each can be eaten as is, or one can enjoy the uses for sardines found worldwide:
Go Scandinavian
Mash your sardines with one to two teaspoons of Dijon mustard, a tablespoon of chopped onion and a half teaspoon of fresh lemon juice. Spread on dense, thin-sliced rye or pumpernickel bread.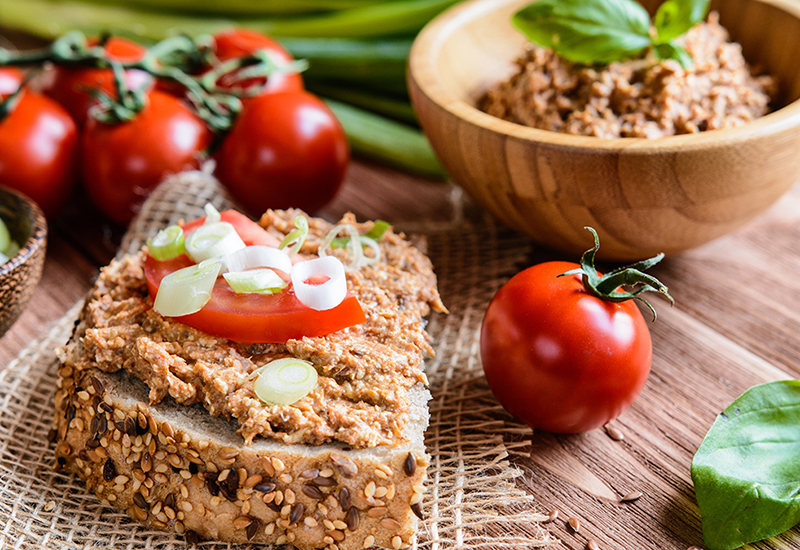 Visit a Greek island
Put blocks of feta, tomato slices, cucumbers, red onion, olives, and red peppers on a plate buffet style, with your sardines in a place of honor. If they're packed in oil, you may not need more dressing, perhaps just a splash of lemon.
Spice up an Asian rice bowl
Your base could be brown rice, quinoa, cauliflower "rice" or white rice (leftover Chinese takeout rice revives beautifully in the microwave under a damp towel). Put your sardines on your base, with any handy roasted vegetables, and add red pepper flakes, hot sauce, or Sriracha. This is also a great way to serve your spicy sardines.
Soak Up West Coast sunshine
Mix your sardines with mayo, fresh cilantro and lime juice and stuff them into avocado halves.
Instantpot some Paella
Saute garlic, diced onion, and dice pepper either on the stove or in your Instantpot. Add uncooked rice and coat it in the oily vegetable mixture. Add a vegetable or chicken broth, crushed tomatoes, and chili powder, coriander, smoked paprika, cumin and salt to taste. When your rice is ready add a can of sardines, ideally the kind in tomato sauce. You could also add another kind of seafood or even cooked chicken.
Deepen your Italian tomato sauce
Blend sardines into a paste and whisk them into a tomato sauce you'll serve with pasta.
Recall your Mexico beach vacation
Put spicy sardines in a tortilla or taco with cabbage slaw or other fixings.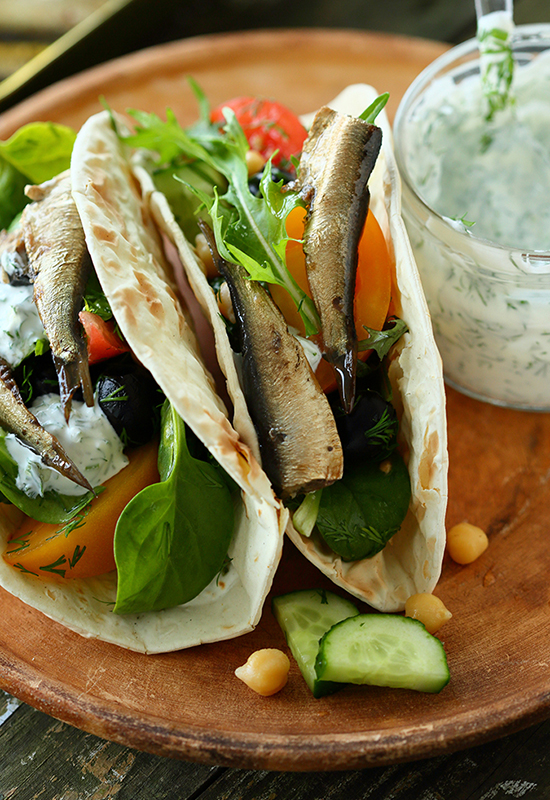 Head south
Cook kale, collards or chard with garlic and red pepper flakes. Add sardines and you'll transform these good-for-you veggies into something complex..
Serve up a seashore breakfast
Combine eggs with a little milk and a green (chives, parsley, or scallion work). Cook sardines (in bite-sized chunks) in some butter for no more than a minute, then add the eggs and stir.
Prepare a Portuguese salad.
Roast green or red bell peppers, remove seeds and cut the flesh into strips. Mix the peppers with oil and sherry vinegar and add smoked paprika to taste. When it's near mealtime, cut sardines into bite-size pieces and mix with romaine lettuce and parsley. Assemble your salad with the pickled roasted peppers on the bottom and the lettuce and sardine mixture on the top, then salt and add some pepper strips on the top.
Enjoy with zestful zucchini
Shave a zucchini in ribbons, drizzle with lemon juice and olive oil, add chopped onion, roasted red peppers and pumpkin seeds. Serve the sardines on top.
Make a fun, Filipino fast Lunch
Sardines are a go-to item in the Philippines. To make Ginisang Sardinas Na May Itlog, saute garlic, onion, and sliced fresh tomato in oil until soft, add a can of sardines, including the liquid, and then add three lightly beaten eggs. Use spicy sardines or add hot sauce to taste.
Remember Paris
Do you love creamy layered potato dishes? Put sardines (ideally packed in water) between the layers and you're officially a grown-up. You can still have cheese on top.
Or make it simple with pate. You'll mash a can of sardines with 1.5 oz sweet butter and add juice from one lemon and salt and pepper to taste. Serve with toasted bread. Now you're a chef.
You'll notice certain patterns here. Sardines do well with lemon. Roasted pepper is a great partner. You can go spicy. Or you can go creamy.
Embrace the many uses for sardines. They're more companionable and versatile than you'd ever guess.