Whether you're mourning the loss of summer or celebrating your upcoming kid-free time, back-to-school season is upon us! That means we're all getting back into the swing of things: nightly homework, regular schedules, and, yes, eating healthier.
What if you are fresh out of lunch ideas?
You might struggle to swap the potato chips for carrots (and we wouldn't blame you). But not every healthy choice has to be hard. When it comes to protein, you've got plenty of options for lunches that won't come home untouched.
That's especially true when it comes to seafood, which offers healthy fats, is high in protein, and delivers nutrients like iodine and selenium.
And it often comes in portable, lunchbox-friendly forms. Let's face it, bland cafeteria food doesn't stand a chance against a tasty fish taco.
Beyond the Tuna
Many of us grew up with "tuna fish" sandwiches. Actually, these were "tuna salad" sandwiches, as they combined tuna, veggies, and mayo dressing.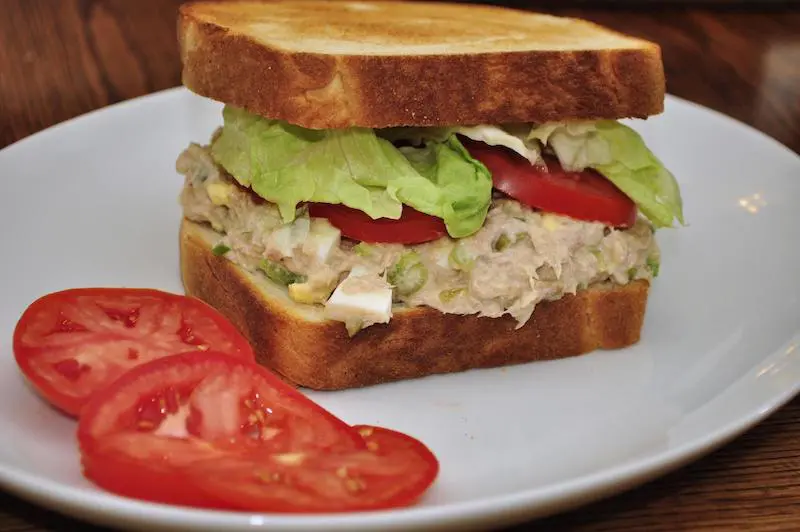 But there's no reason the seafood in the classic recipe must be tuna — or served in a sandwich, for that matter! Tuna became popular in the '50s because it was the only shelf-stable fish available to most people, but that's changed. Today several types are canned or pouched.
So, swap in canned wild Alaskan sockeye salmon or pink salmon in your favorite tuna salad recipe. Then you've got a tasty take on a familiar lunch. If you're loyal to traditional tuna, use pouched albacore but trade the traditional celery and relish for red grapes, pecans, and feta.
Seafood salads are great on bread or crackers. If you are trying to lower carbs, try them on sliced cucumbers. Or wrap them in a leaf of romaine for that extra-satisfying crunch.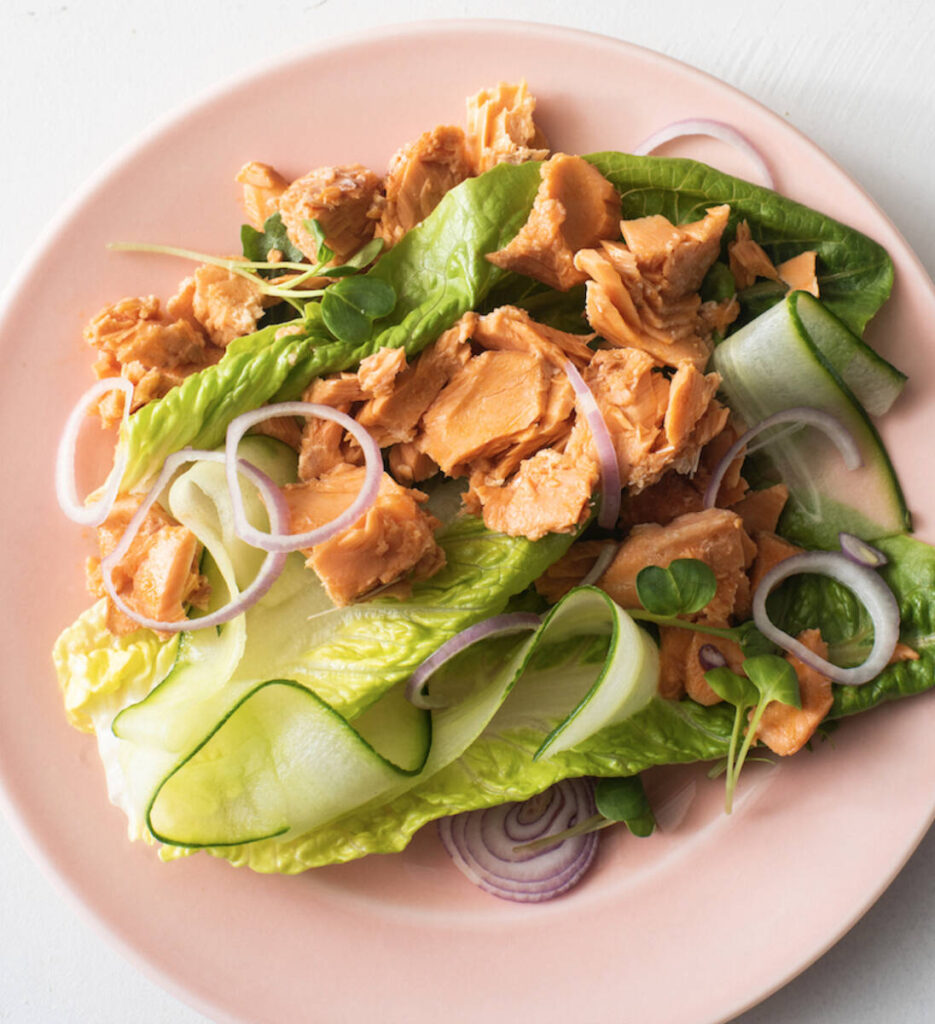 Adults and more adventurous kids will appreciate pouched and canned seafood as part of a great traditional salad. You may not have convinced your kids to take a salad for lunch yet, but there's no reason you can't elevate your midday meal with high-quality protein.
Try pouched alder-smoked albacore tuna on mixed greens, and throw in a few raw cultured garlic flowers for a flavor explosion. For a milder but still rich experience, go for some wild Dungeness crab instead. And don't forget a squeeze of lemon.
Build a Better Lunch
Cafeteria food like pizza, French fries, and fried chicken nuggets doesn't give your kids the nutritious lunch their bodies need. Adding some seafood into the mix will serve up more nutrients, like omega-3 fatty acids, lean protein, and vital minerals. These will help keep them full and support their growing bodies and brains.
Don't panic! Healthy eating doesn't have to take hours of prep work in advance. Quickly spread some pesto on a flatbread, top with cooked shrimp and cheese, and microwave for a few seconds for a healthy personal pizza that can be packed up and enjoyed later.
Or try wrapping pouched tuna and a cheese stick in a tortilla for an easy-to-eat wrap. Add shrimp to pasta salad for an extra punch of protein. Or swap out beef for white fish next time you're making quesadillas or tacos.
Kids Like Samplers, Too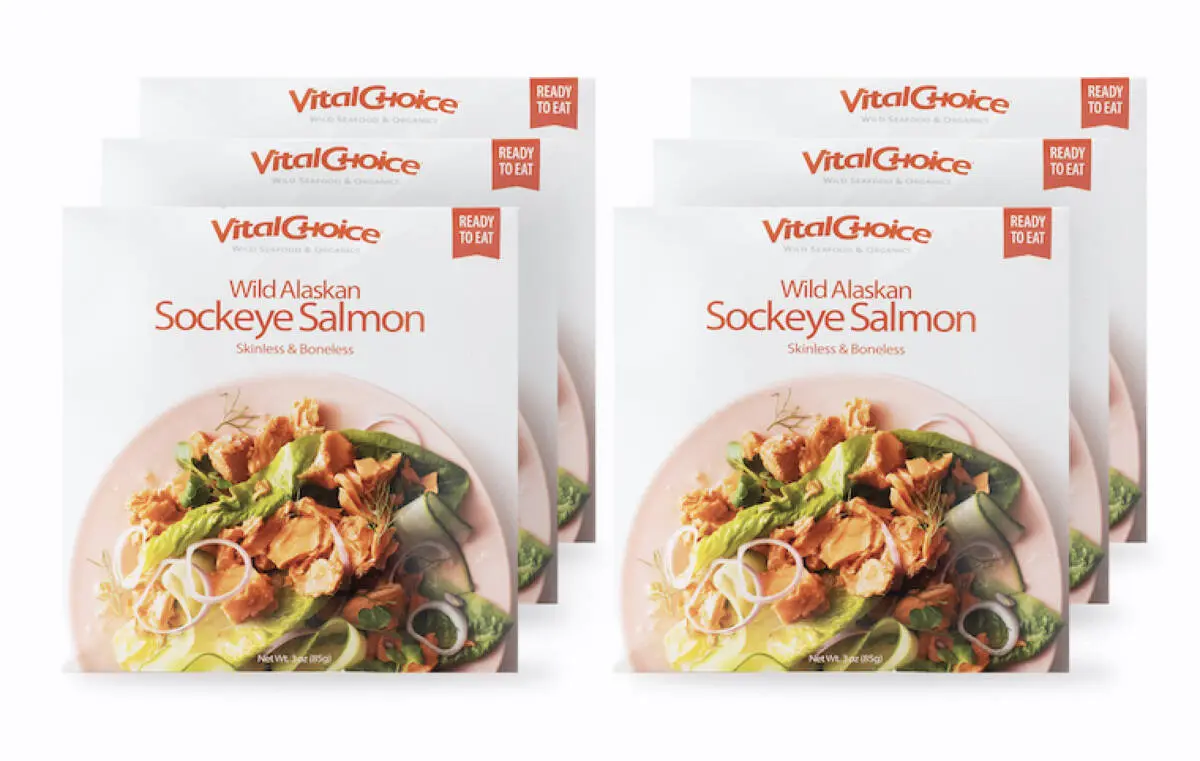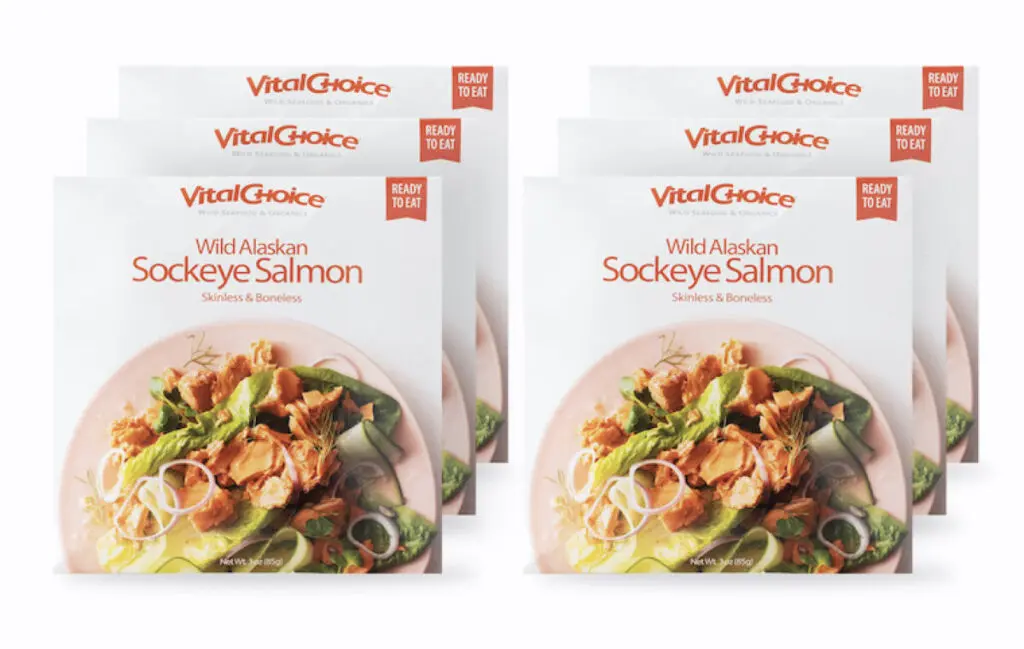 Another way to add healthy ingredients to your kid's (or your) lunchbox with minimal fuss is to mix and match a variety of items like dried fruits, nuts, whole-wheat crackers, and some smoked salmon or Nova lox. Add some fresh fruits and vegetables, like carrot sticks and red seedless grapes, to round out the meal. And the best part? Every ingredient is customizable and can be substituted, so the meal can be different every time, to match what your kid wants that day — or what's in the pantry….
For a delicious, nutritious twist on cheese and crackers, top your favorite cracker with cream cheese, wild sockeye salmon Nova lox, fresh dill, and a few capers. If you are a lox novice, discover your family's favorite lox flavor by trying the Vital Choice wild Nova lox duo, which lets you compare white wild sablefish to the traditional sockeye. Or try the smoked wild sockeye salmon duo to compare peppered to plain.
The ideal school (and work) lunch should be simple, easy, and filling. Seafood ticks all those boxes, and with so many great varieties, there's something for everyone to love. Check out Vital Choice's premium seafood options today to get the school year off to a nutritious start.