While sightseeing is a perfectly valid reason to travel, unique culinary experiences — such as sampling beef that's been smoked over different types of wood in Texas or sipping buttery, crisp and citrus-tinged chardonnay in California wine country — are an equally compelling incentive.
From Mexican cuisine to candy and breakfast fare, we've rounded up some of the world's top food and drink experiences to add to your foodie bucket list.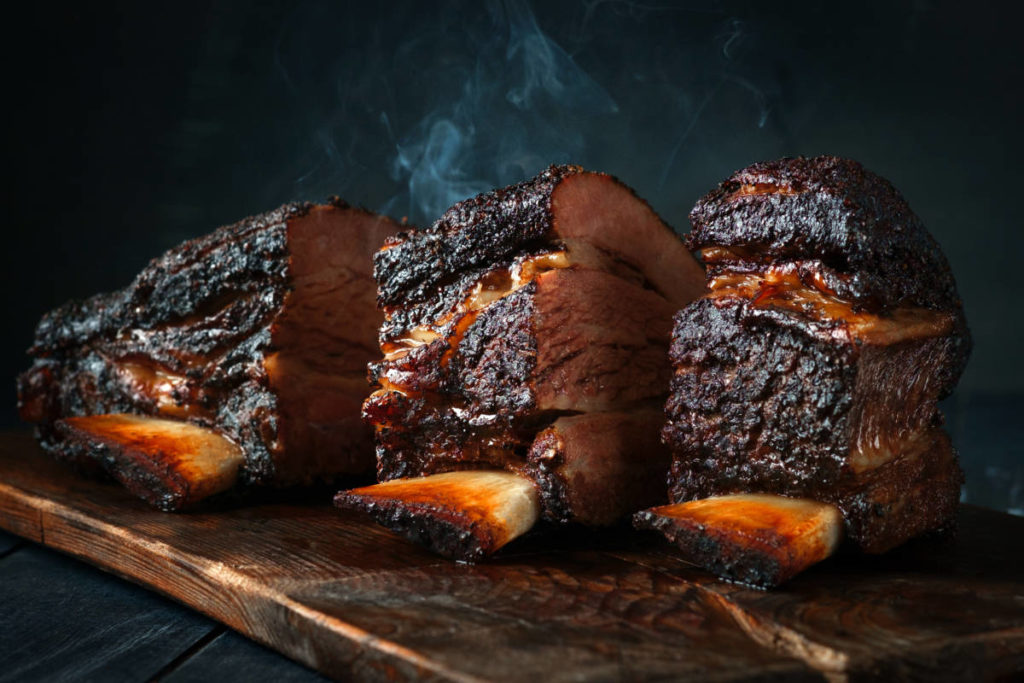 Brisket is the most popular smoked barbecue meat in the United States, and Texas, which is known for its take on the dish, is home to America's favorite regional barbecue style. Put the two together, and the Lone Star State is as good a place as any to find barbecued brisket in a sandwich, a stew, or any number of other preparations.
If you're planning a trip deep in the heart of Texas to try some smoked barbecue, consider enrolling in Camp Brisket, a two-day annual event held at Texas A&M University in College Station. Attendees receive instruction about proper trimming, seasoning, cooking, and slicing techniques. They also participate in lunch and dinner tasting demonstrations featuring different grades of brisket that are smoked using oak, hickory, mesquite, and pecan wood.
Charcuterie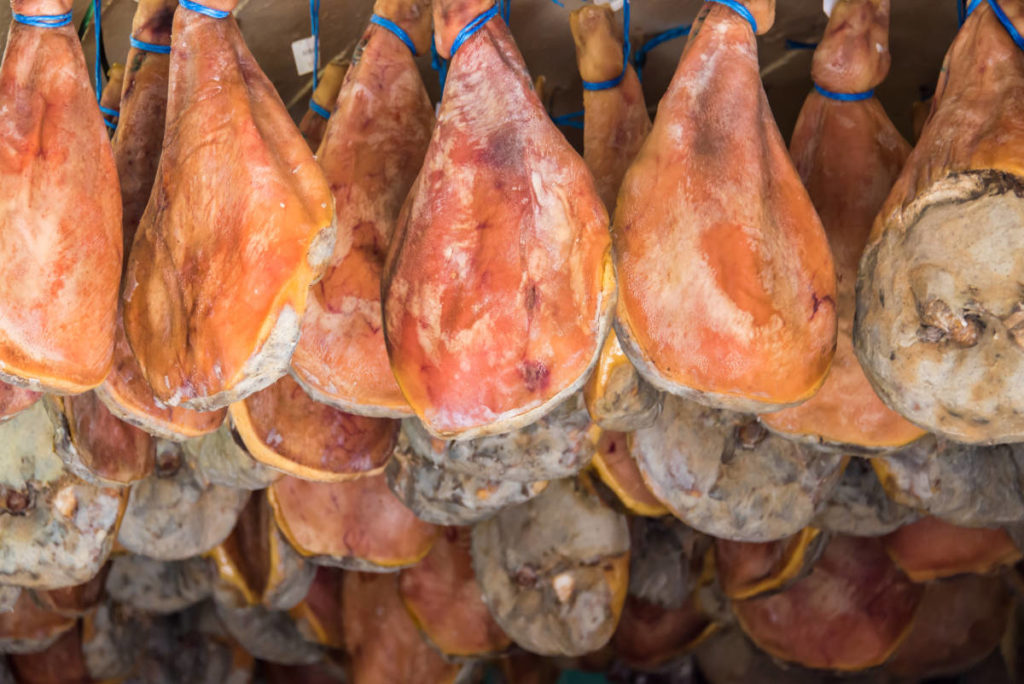 The delectable cured meat platter — which can feature sweet and savory items such as spiced salamis with olives, mini toast pieces, and fruit- or herb-based spreads — originated in France in the 15th century. Shop owners at the time weren't allowed to sell uncooked pork, so they began hanging preserved varieties of the meat in their windows as a marketing tactic.
Today, a trip through the country allows you to sample regional varieties of cured hams that are served in French charcuterie. These include jambon de Bayonne, which comes from the southwestern city of Bayonne, near the Pyrenees Mountains. This prized meat offers a sweet, lightly salted flavor and delicate scent of hazelnuts and chestnuts.
Cheese
If you're drawn to fromage-focused fare such as cheese plate-worthy arrays of blue cheese and cheddar, as well as spicy cheese dips, add Wisconsin to your bucket list The Midwestern state is home to 1,200 cheesemakers producing more than 600 types of cheese. Wisconsin also has a number of multiple-day cheese festivals in towns like Little Chute, Monroe, and Ellsworth. The latter hosts an event centered on cheese curds, small pieces of squeaky cheddar created when milk is heated in the first step of the cheesemaking process.
For an international cheese experience, journey to any number of cities and towns where specific cheeses originated, such as Gruyères, Switzerland, the birthplace of the mild, slightly nutty gruyère. In Camembert, located in France's Normandy region, a museum offers historical information about the buttery, rich cheese, along with a tasting. Visitors who trek to Cheddar, the southwest England village where the often sharp, tart cheese was crafted in the 12th century, can watch a local cheesemaker perform the seven-hour production process. They can also explore caves in the area where the cheese has historically been aged — and where the oldest, most complete skeleton in Britain, dubbed Cheddar Man, was found in 1903.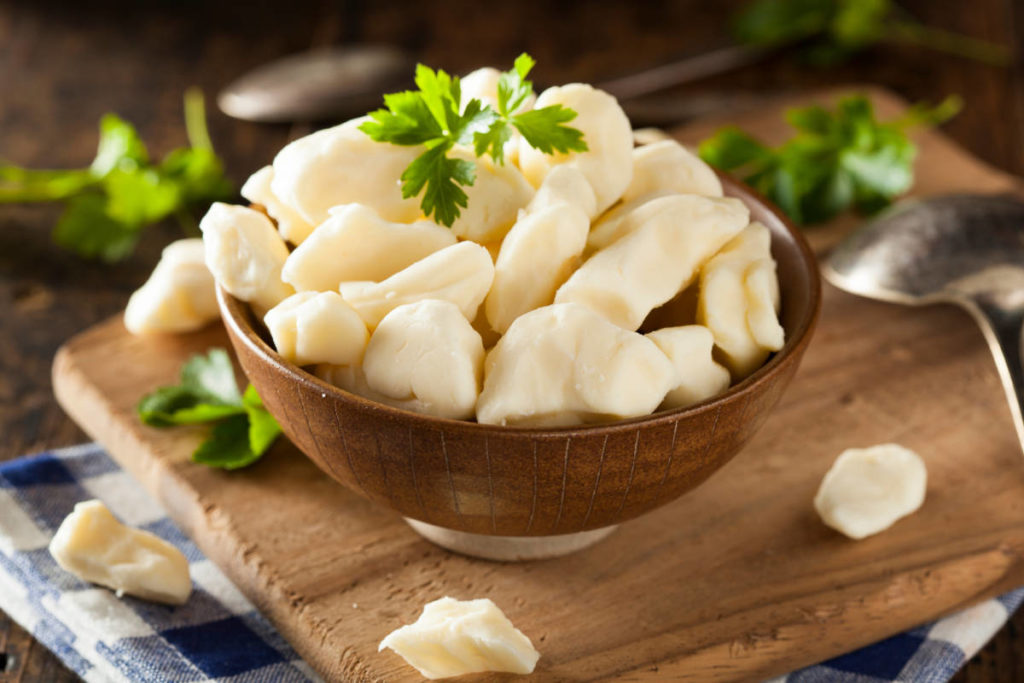 Chocolate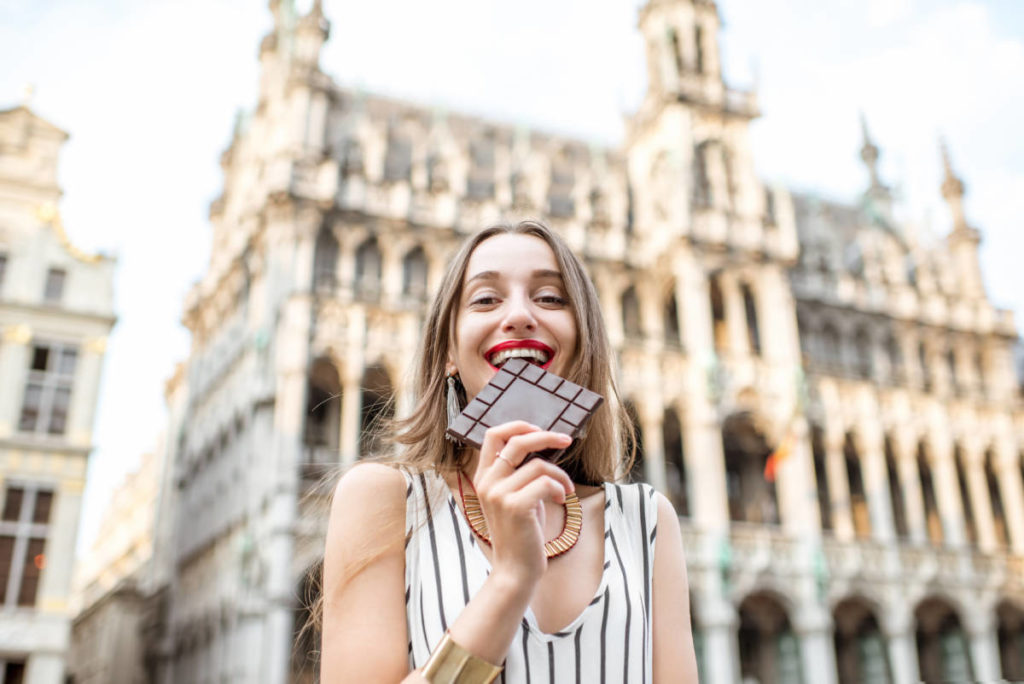 The praline — a chocolate shell with a soft cream or nut-flavored center — was invented in Brussels in 1912. Today, the Belgian capital boasts approximately 2,000 chocolate shops, offering ample reason for chocoholics to visit the city. They may also want to swing by the Choco-Story museum in Bruges to learn about the 4,000-year-old history of chocolate through demonstrations and a tasting that features items made on site.
Stateside, the Chocolate Museum & Café in Orlando, Florida, offers a similar rundown of the sweet treat's history. In addition to learning about how chocolate is made — and viewing an impressive display of 25 solid chocolate sculptures of famous landmarks and well-known world figures — guests can indulge on cacao-based items, such as chocolate truffles, in the museum's café.
Enchiladas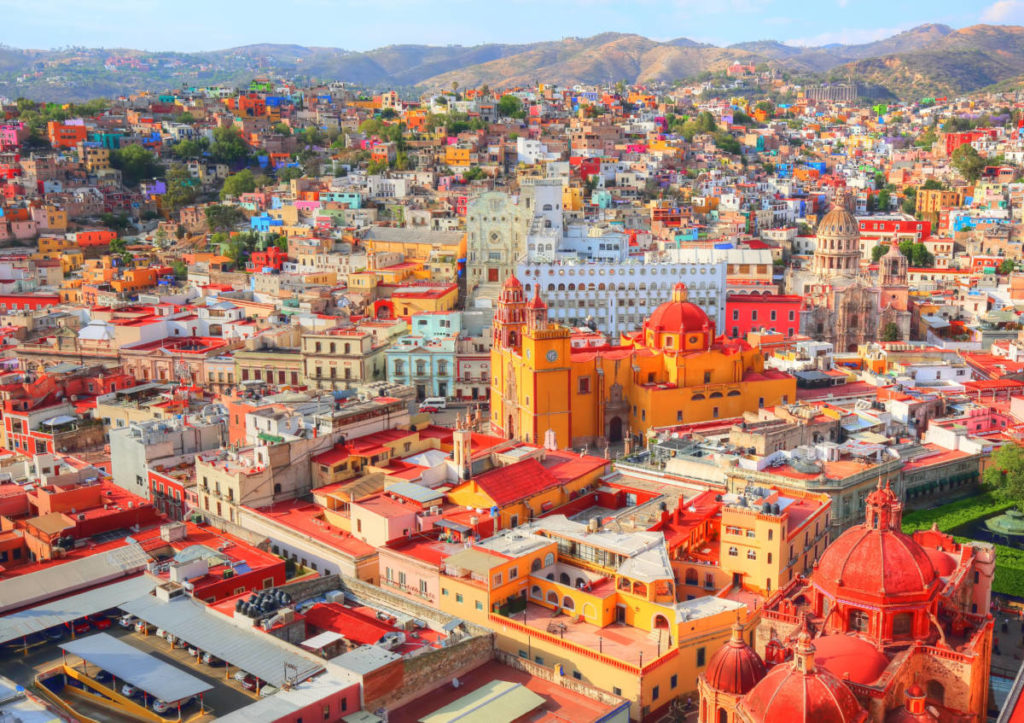 The roots of this traditional Mexican dish can be traced back to the Aztec empire's capital city, Tenochtitlán, which fell to Spanish conquistadors in 1521. Today, Mexico City, which sits on the original Tenochtitlán site, is an iconic destination for travelers looking to enjoy enchiladas — traditionally made with rolled corn tortillas, filled with chicken or beef, and covered in sauce — in the entrée's birthplace.
Other towns offer regional takes on the dish. You can sample enchiladas potosinas in San Luis Potosí, for example, which are filled with cheese, and sometimes tomatoes and onions, in an ancho pepper-infused corn dough that's molded into an empanada-like shape. In Guanajuato, a mining town northwest of Mexico City, women brought enchiladas mineras — a version containing onions, cheese, carrots, and potatoes cooked into a stew — to their husbands during their shift.
Ice cream
Frozen desserts originated in Mesopotamia some 12,000 years ago, when ice and snow were used to cool drinks at formal events. The invention of a sugary syrup in the 11th century led to the creation of a sorbet-like treat, which caught on in Sicily. Eventually, variations included ingredients such as milk and eggs, leading to the rich, creamy gelato we enjoy today.
To this day, Italy remains an ideal place to enjoy the frozen treat. Sicily, in particular, has a distinct gelato style. That's because, instead of cream or eggs, artisans on the island use cornstarch as a thickening agent for their handiwork. They also have an unique way of serving it: in a brioche bun, as part of a breakfast sandwich.
In addition to Sicily, Spoleto in Umbria is worth a visit. Following a three-year selection process, a gelato maker from the Italian town won the World's Best Gelato designation in a competition. The winning flavor contained three types of Sicilian pistachios roasted for 24 hours.
Pancakes
No one is exactly sure why the Olney Pancake Race was first run in 1445, but it's since become a tradition on the day before Lent starts in the U.K. village, 90 minutes north of London. Entry is limited to female residents 18 and over, who are required to bring their own skirt and pancake; the pan they toss it in at the start and end of the 415-yard race is provided, though, along with an apron and headscarf. Naturally, buttery stacks of pancakes are served after the event. At the 2022 race, celebrity chef Lesley Waters cooked up a version containing bacon, tomato, and basil ragout; and another with bananas, butterscotch sauce, and pecans.
A magazine photo of the race inspired officials in Liberal, Kansas, in 1950 to suggest women in their town begin competing against Olney in a parallel race. Liberal has since turned its annual event into a full-day affair, including a pancake breakfast and age-based eating contests that involve simply consuming one five-inch pancake.
Salmon eclipsed lobster as the highest-grossing, wild-caught domestic type of seafood in the U.S. in 2021, and Alaska's haul — which included chinook, pink, chum, coho, and sockeye — constituted 99% of the total amount of salmon caught in the U.S. last year. The Kvichak, Naknek, Ugashik, Egegik, and Nushagak Rivers that flow into Alaska's Bristol Bay sport robust sockeye salmon populations and runs that include tens of millions of fish.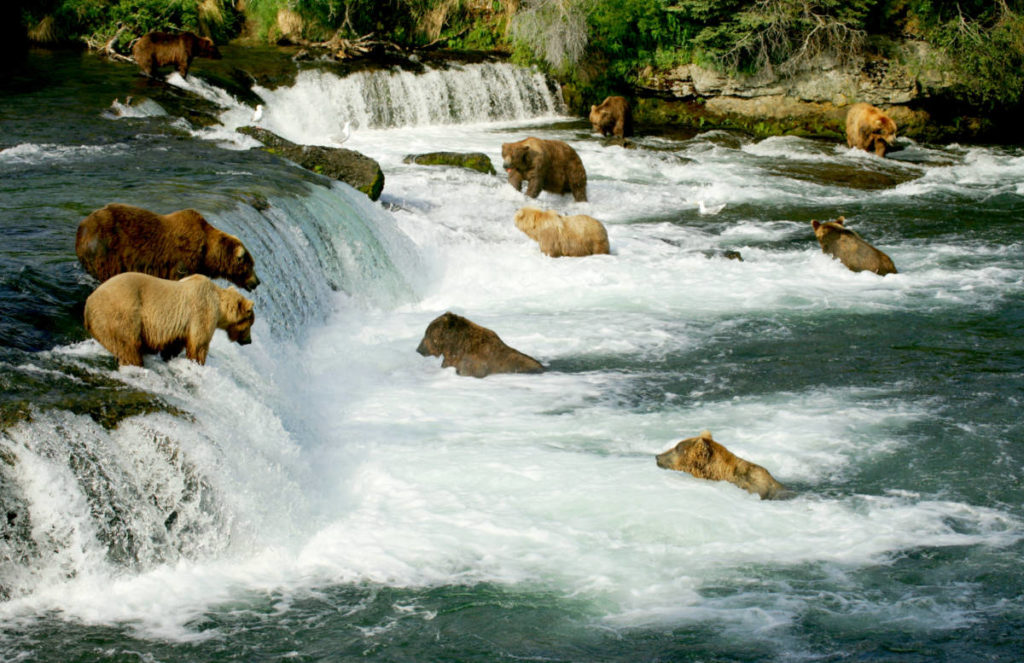 In contrast to farm-raised salmon, which can be fatty due to being in a small, enclosed space with limited motion, the free-range salmon found in Alaska are typically leaner and a richer red color, the result of their more expansive living conditions and diverse, all-natural diet.
For peak salmon fishing, visit the state between May and September, when five major species are available. Late July is a good time to try for sockeye salmon. Last year, the highest single-day amount traveling from the ocean through the Kenai River to spawn was registered via sonar on Aug. 2; over the past decade, though, half the entire annual amount of sockeye salmon, on average, has passed through the river on one particular day: July 26.
Cultivated and consumed across Japan, the scallop is essential to Japanese cuisine. It is used in dishes such as sashimi and soups, cooked with butter and garlic, served grilled in the shell, and also just eaten straight out of the shell. One species in particular, the Yesso scallop — found along the coast of the Pacific Ocean, from the Tohoku region to the northern island of Hokkaido and the coast of the Japan Sea — is known for its sweet taste, meaty flesh, and high quality.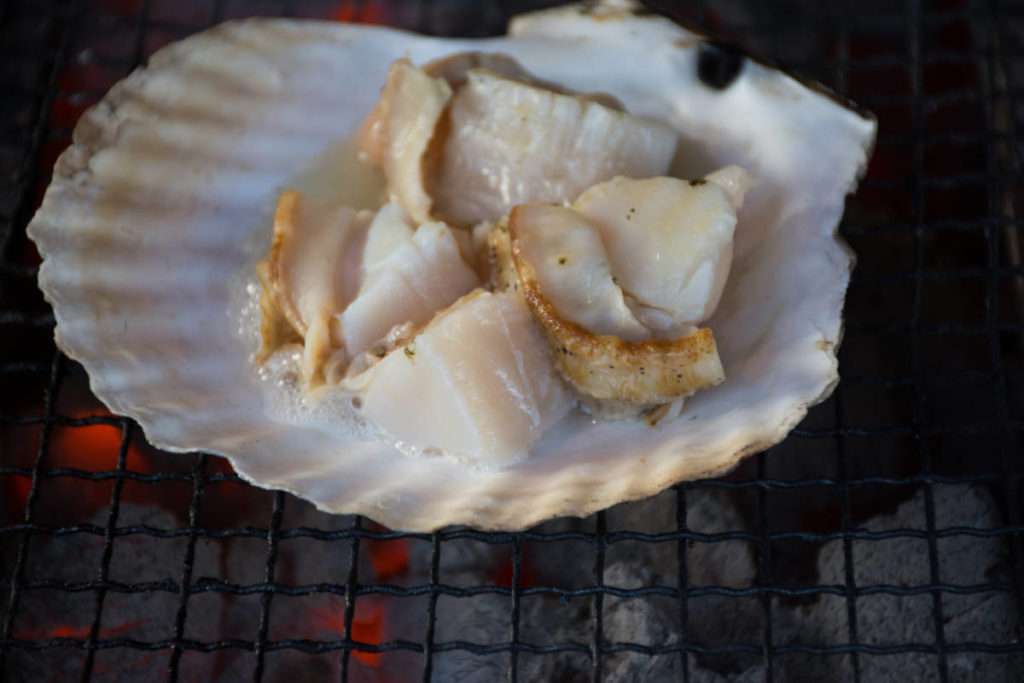 Yesso scallops are a sea scallop, a mollusk variety that's generally larger than its bay scallop counterpart. Japan's Yessos are impressively sized. Thanks to ear-hanging — a technique created and used in Japan that involves drilling a hole in one of a scallop shell's two corners to be able to tie the bivalves several inches apart vertically on a fishing line that's then submerged in water — Japanese scallop producers can grow larger versions at a faster pace than with the more traditional method of placing containers on the ocean floor.
Originating in France's Burgundy region, chardonnay is now produced in many places around the world, including New Zealand, England, and California's Sonoma County — which also churns out numerous other wine varieties, such as cabernet sauvignon, pinot noir, and rosé.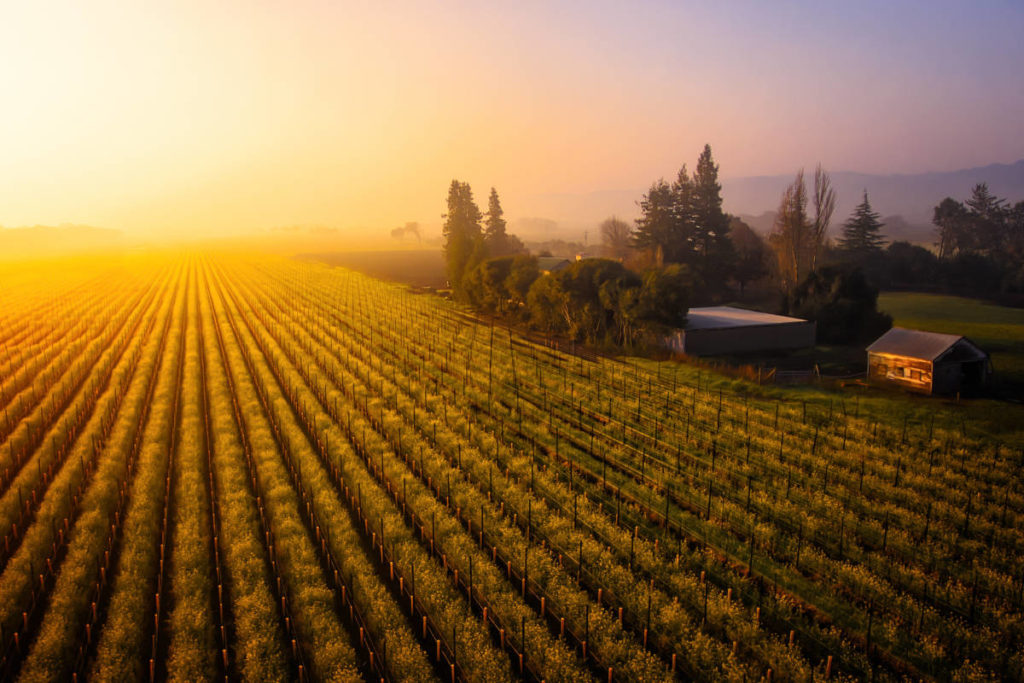 With varied elevation and 50-plus miles of Pacific coastline, the area sports a range of soil types and climate conditions, which facilitate more than 60 varieties of grapes being grown in nearly 60,000 acres of vineyards. In addition to tours that allow visitors to sip still-fermenting wine directly from the barrel — or journey to several wineries via a group hike, trolley, or open-air party bike that passengers power by pedaling — vino fans can partake in several other wine-centric activities. These include checking out classic movie memorabilia in a museum located in director Francis Ford Coppola's winery, viewing sustainability-focused biodynamic wine production, and creating their own customized bottle of wine in one of the blending sessions several area wineries offer.
---