​In these posts, we've taken a fair amount of care to distinguish between varied types of delicious seafood soups. We have, for instance, delicately limned the distinctions between New England, Manhattan and Rhode Island clam chowder.
And we've explored what makes a cioppino and a Bouillabaisse and precisely which Gallic jail you'll be thrown into for mixing them up. (Not really, but Marseille chefs precisely defined Bouillabaisse, and we imagine a violation isn't consequence-free.)
Which brings us to this brisk exploration of seafood bisque.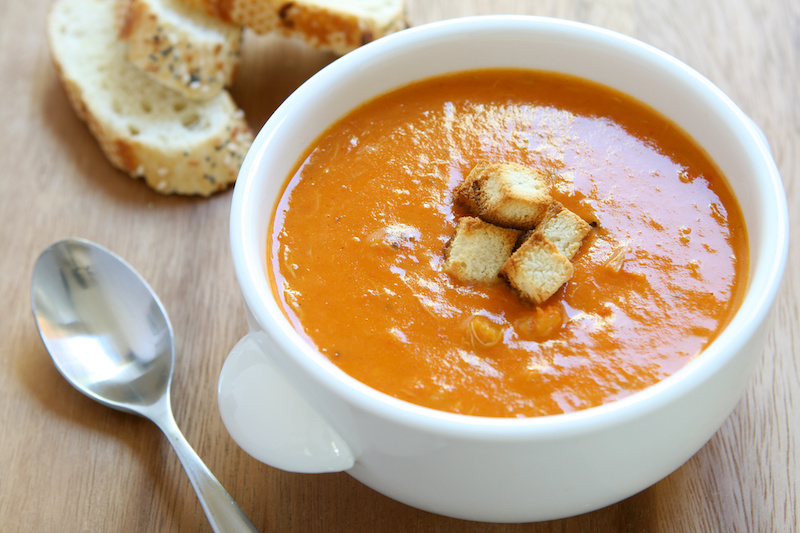 Seafood bisque, founded in frugality
The rich, creamy texture and delicate flavor of a seafood bisque make it a popular restaurant dish. But what, precisely, is it?
The answer lies in the history and ingredients of seafood bisque. It dates to 17th century France, where it was first served as a creamy soup made with shellfish. The word "bisque" comes from the French "biscuit," (BEE-skwee) which has many modern meanings, but back then generally referred to twice-baked bread. It was originally made with a combination of seafood, vegetables, and stale bread. These were baked and then blended into the soup to create a smooth, creamy texture.
The recipe for seafood bisque evolved. Today it is typically made with a combination of shellfish, such as shrimp, lobster, or crab, as well as cream, butter, and aromatics like onions and garlic.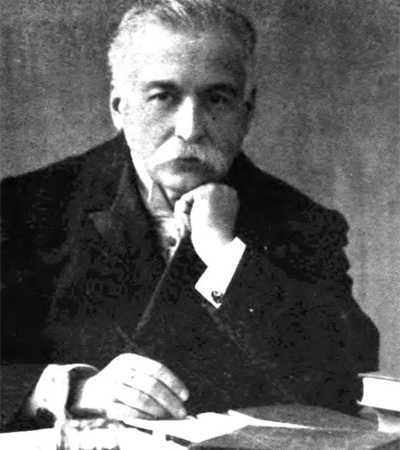 Unlike seafood chowder, which is a thicker, chunkier soup that often includes potatoes and other vegetables, bisque is typically more smooth, silky and has a rather refined air. It is typically served as a starter course or a main course accompanied by crusty bread.
Seafood bisque is often garnished with a dollop of whipped cream or a sprinkling of fresh herbs, such as chives or parsley, to add a touch of color and flavor to the dish. It is a luxurious and indulgent soup that is perfect for special occasions or as a treat on a chilly evening.
Don't scoff at Escoffier
Legendary French chef Auguste Escoffier, who is credited with popularizing bisque in the late 19th and early 20th centuries, might disapprove of the first two routes listed below to a memorable bisque. But they are nonetheless valid and delicious trips to take!
One is to visit a famed restaurant such as Boston's Legal Sea Foods, known for its signature lobster bisque, which is made with fresh lobster meat, cream, and a touch of sherry. The dish is so popular that the restaurant even offers it as a mail-order item that can be shipped anywhere in the United States.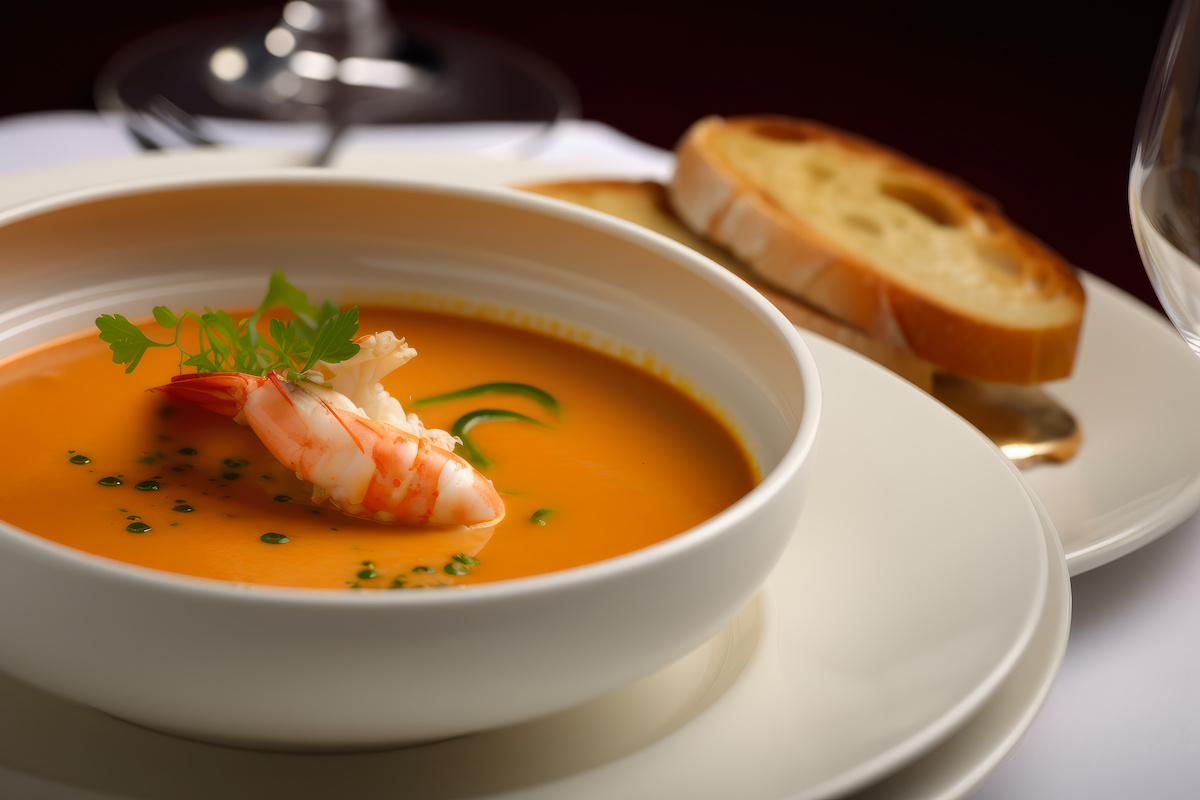 Easy Seafood Bisque
Equipment:
Large saucepan or Dutch oven
Ingredients:
1

pound

mixed seafood

(shrimp, crab, lobster, scallops, etc.)

1

onion

(chopped)

2

cloves

garlic

(minced)

2

tablespoons

tomato paste

4

tablespoons

butter

¼

cup

flour

4

cups

seafood or chicken stock

½

cup

heavy cream

½

teaspoon

dried thyme

½

teaspoon

paprika

Salt and pepper

(to taste)

¼

cup

brandy or sherry

(optional)

Chopped fresh parsley

(for garnish)
Instructions:
In a large saucepan or Dutch oven, melt the butter over medium heat. Add the onion and garlic and cook until the onion is translucent, about 5 minutes.

Add the tomato paste and flour and cook, stirring constantly, for 2-3 minutes.

Gradually whisk in the seafood or chicken stock, making sure to whisk out any lumps. Add the thyme and paprika, and season with salt and pepper.

Bring the mixture to a simmer and add the seafood. Cook for 5-7 minutes, until the seafood is cooked through.

Using a slotted spoon, remove the seafood from the pot and set it aside. Using an immersion blender or regular blender, puree the soup until smooth.

Return the soup to the pot and add the heavy cream. If using, add the brandy or sherry. Heat through, but do not boil.

Return the seafood to the pot and cook for 1-2 minutes, until heated through.

Serve hot, garnished with chopped fresh parsley.
---