One of the things I most look forward to every summer is relaxing with family and friends in our backyard and grilling some really good burgers. I recently tried some of grass-fed burgers from Vital Choice, and let me tell you: They're deliciously juicy and flavorful. Plus, they're individually wrapped, so you can store them in the freezer until you need them. Here are my quick tips for improving your burger game this summer.
Prep the patties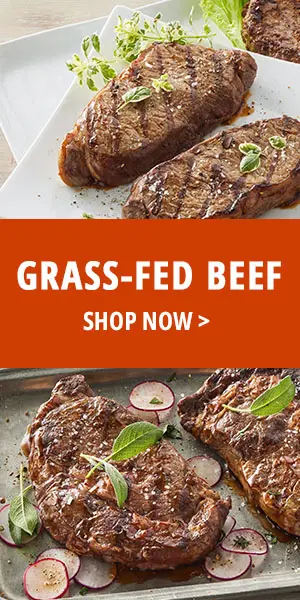 When I grill burgers, I like to keep the seasoning simple by using only salt and pepper. This is usually enough to enhance the robust natural flavor of the grass-fed beef burgers without overpowering them.
One pro tip: make a small divot in the center of each patty with your thumb. As meat heats, it tends to contract. If you start with a perfectly flat patty, it will pull in toward the center as it cooks, and you'll end up with a football-shaped burger. The divot gives the patty some room to shrink, and you'll be left with an evenly sized burger.
Grilling tips
Regardless of whether you are using charcoal or gas grill, you should grill burgers over direct heat to give them a nice char. For a medium burger, cook a one-third-pound patty for 3 to 4 minutes per side. If you prefer medium-rare (pink in the middle), then shoot for closer to 3 minutes each side.
If you're not sure how well your burger is cooked, use an instant-read meat thermometer. A rare burger will register around 120° F in the direct center of the patty, while 140° F will get you a medium burger, and 160° F will be for one that's well-done, which is blasphemy when it comes to meat of such high quality.
In the last few minutes while the burgers finish up, place your buns on the grill until they're toasted, about 1 to 2 minutes, to give them a bit of texture.
Tasty toppings
I'm an American cheese fan through and through, but you can use other cheeses as well. I like to add a dollop of Harry & David Pepper and Onion Relish on top of my cheese. This gives a subtle sweetness and umami to the burger.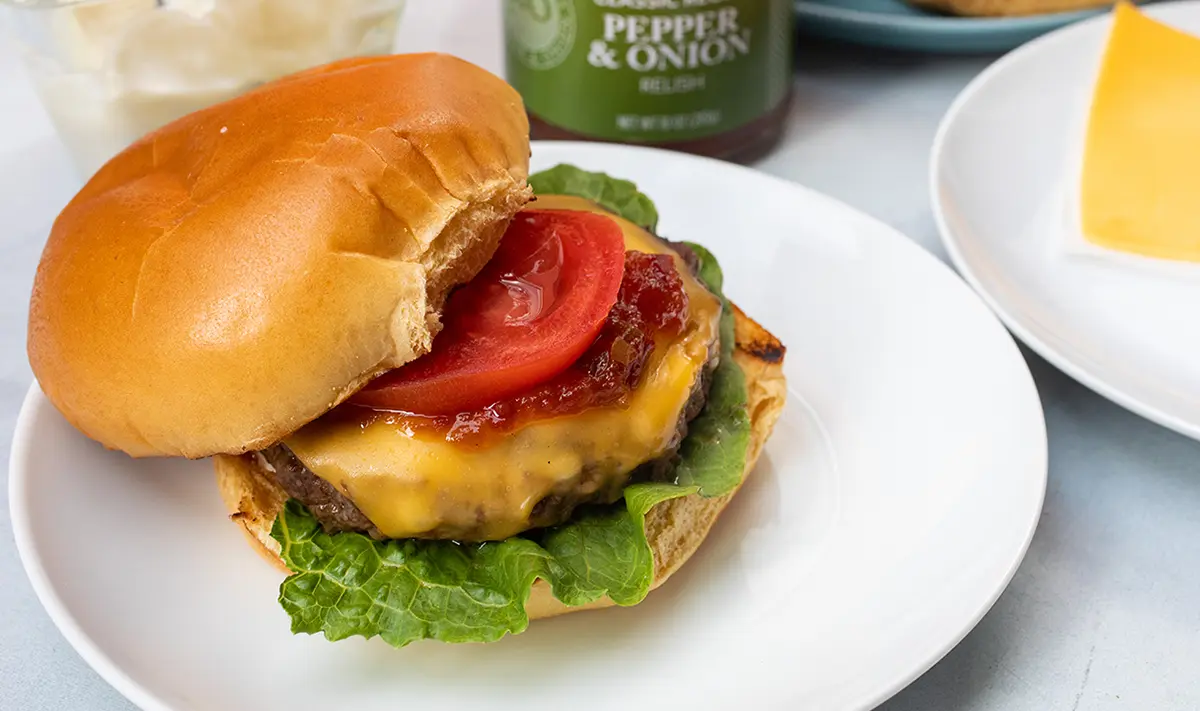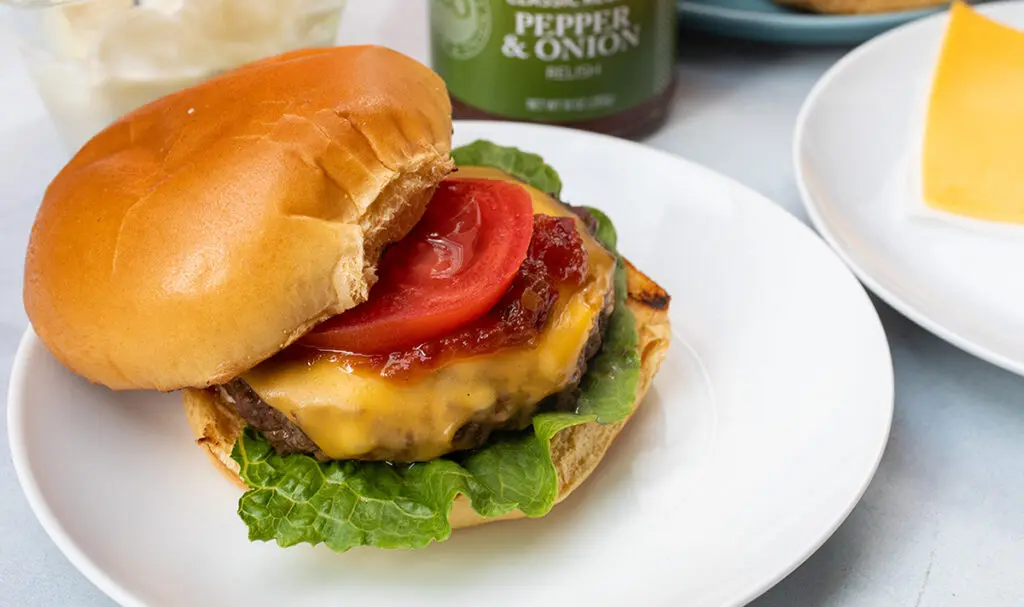 I also love to make a quick burger sauce with mayo (1/2 cup), Dijon mustard (1 tablespoon), chopped dill pickles (2 tablespoons), and pickle juice (1 teaspoon). Mixed together, the sauce gives the burgers some extra fat and moisture, and the pickles add a bit of sharpness to each bite.