What seafood melts in your mouth and is also good for you? Meet Alaskan sablefish, also known as black cod, scientific name Anoplopoma fimbria.
Says chef John Ash, of Santa Rosa, California, "I've been asked in the past, 'If you had to eat only one fish, what would it be?' Without question, it's black cod."
But U.S. chefs didn't take this fish seriously until the 1990s. That's when celebrity Japanese chef Nobuyuki "Nobu" Matsuhisa put miso-glazed black cod, a common Japanese preparation, on the menu in his American restaurants.
So, what is sablefish?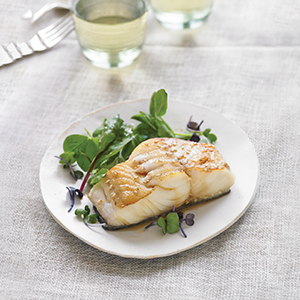 First, the species is neither black nor a cod. "Sablefish" is becoming more popular than "black cod," possibly because it evokes luxury. It also goes by "butterfish," a reference to its rich flavor.
Sablefish is a Japanese delicacy (in sushi restaurants it's called gindara) that historically covered a large terrain, ranging along the entire North Pacific from Alaska and Canada to Japan. The wild fish can travel more than 1,000 miles. For many years Japanese fishing boats traveled far to catch it. Today, however, the country relies on imports, and most of the U.S. catch is shipped to Japan.
Vital Choice founder Randy Hartnell, a former Alaska commercial fisherman, says orcas would follow salmon line trawlers and selectively steal the sablefish from the lines.
"They knew what they wanted," he recalls.
So how should we, along with the orcas, appreciate this marvelous fish?
Try it smoked… or not
It is a strange fact that a fish so beloved in Japan and then rediscovered by fancy American restaurants was once sold wrapped in paper on New York City's Lower East Side.
Indeed, smoked sablefish still sits next to the lox and herring in Jewish appetizing stores (delis sell meat, the fish stores are "appetizing").
At Shelsky's in Brooklyn, for example, the smoked sable is cured with paprika, garlic, salt, and sugar, then smoked at a low temperature to produce the fish's signature buttery texture and intense flavor.
Rich fish are most suitable for smoking, which would dry out a lean fish. To quote hunter, fisher, gatherer, and cookbook author Hank Shaw from Hook, Line and Supper, "Smoked sablefish is like eating silk. It makes you feel wealthy, like you're eating something only royalty has the right to consume."
Of course, you don't have to be royalty to make sablefish yourself, prepared in all sorts of ways. Sablefish is easy to cook. Because it's so rich, you are less likely to dry out your filet, and that means you can fry, sear, poach, or roast it.
Make it hot
Los Angeles chef Neal Fraser's sablefish appetizer bites will please spice-lovers. He soaks sablefish in milk before dipping it in flour and cornstarch mixed with curry. Next he dips it in egg and back into the flour mixture, then he fries it up in about 10 minutes. His special flourish is drizzling aioli flavored with ras el hanout, an Indian mixture of more than a dozen spices that is hotter than garam masala.
Make it drunk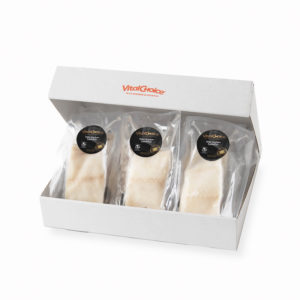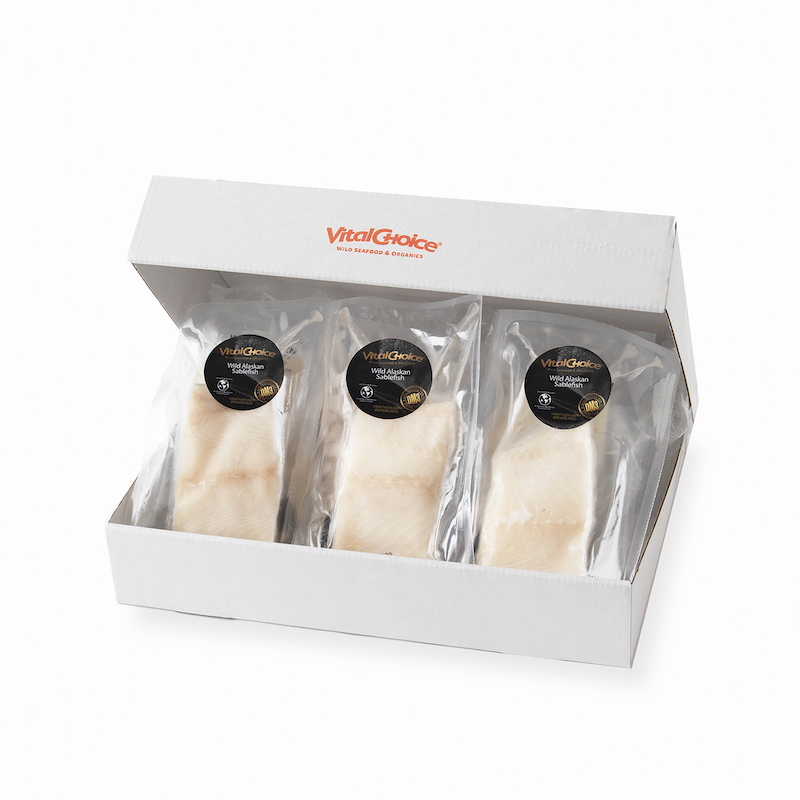 Shaw suggests poaching sablefish in sake; in a malty ale with butter and Worcestershire; or in white wine or rosé with crème fraîche.
Make it Thai
Ash serves fried sablefish warm with a cold salad of avocado, orange, and cooked asparagus, dressed with a spicy lime mix that includes fish sauce and minced chilis.
Make it Nobu
For the famous miso glaze, you'll need to marinate the fish in sake, miro (rice wine), sugar, and miso (soy paste).
But is it sustainable? Absolutely.
You can feel virtuous about both your health and your eco-citizenship when eating Alaskan sablefish.
Alaska is home to the world's largest sablefish population, and the state takes conservation seriously. Sustainable fishing has been written directly into the state constitution, and the state has put in place and enforced a world-class science-based system of responsible harvesting practices. According to Ash, sable is an "excellent substitute" for Chilean sea bass — a species suffering from overfishing — and it's a great fish to serve to kids and others who claim to "not like fish."
And is it truly good for you?
Just three ounces of Alaskan sablefish gives you more than 1,500 mg of omega-3 fats and 30% of the adult daily requirement for protein, plus vitamin B12 and zero carbohydrates.
So what seafood melts in your mouth and is also good for you?
Now you know.
---