Are you done with your Christmas shopping yet? If you're like us, the answer is probably "definitely not!" Dreaming up gifts for all friends and family on your list year after year is not easy. But if there's one thing that's always a surefire success, it's giving the ingredients for a tasty, and nutritious, meal.
Shelf-stable seafood from Vital Choice is tasty, nutritious, and high-quality. In other words, these seafood gift ideas tick all the boxes for a delightful present. And while unwrapping a frozen salmon filet may not sound quite so appealing, Vital Choice has numerous canned, pouched, and preserved options. These make handy presents, and last for weeks under the tree and months afterward.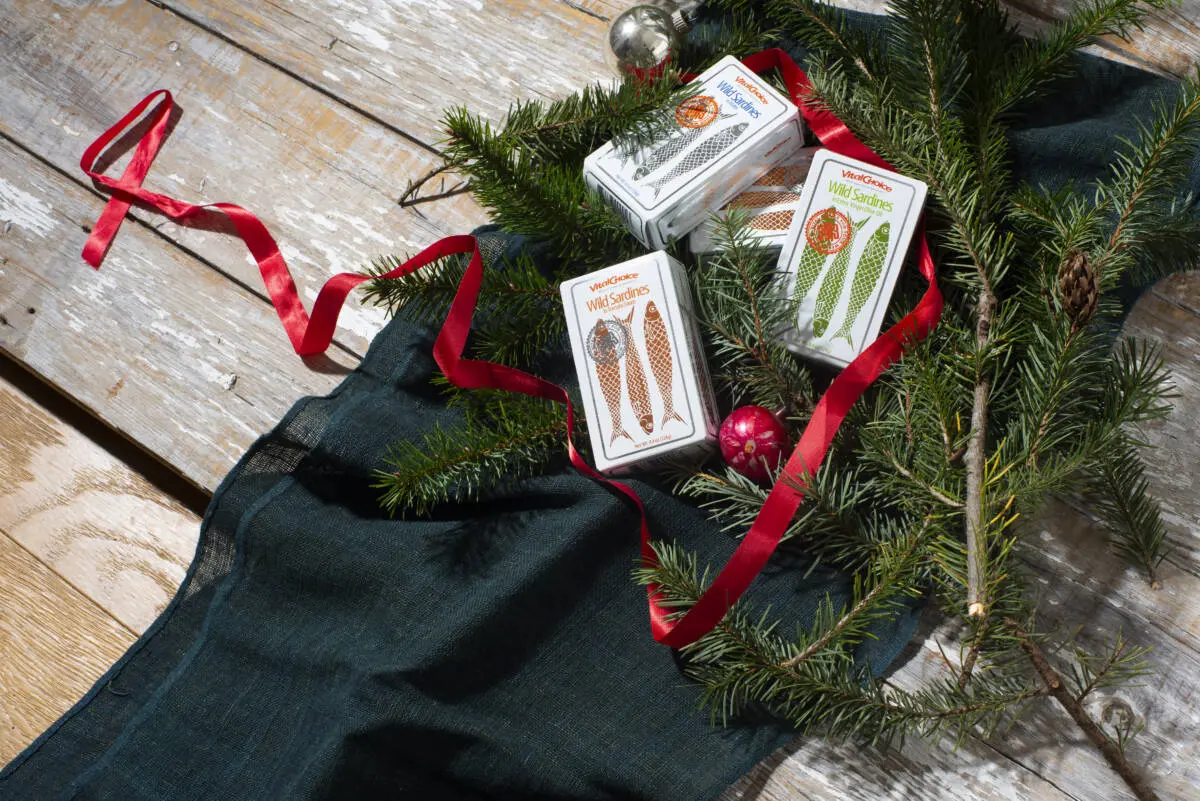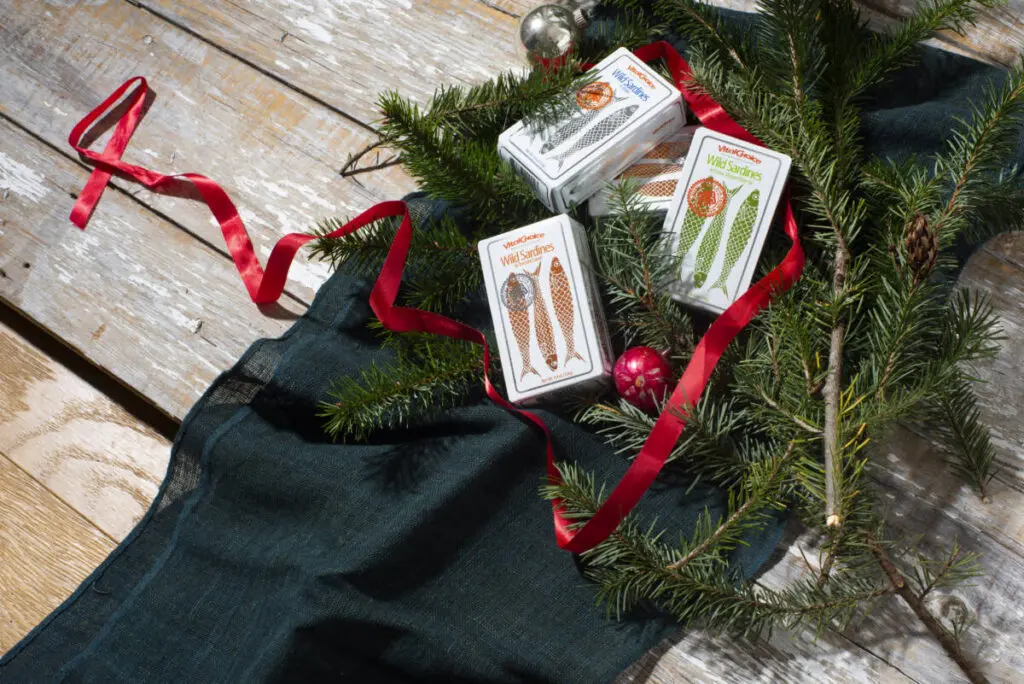 Whether you know someone who's a sockeye fanatic, or might just be looking for some easy protein options for salads, sandwiches, entrees and more, there's a whole pantry full of options for seafood this holiday season.
Savory Treats in a Too-Sweet Season
Gifting food can be tricky business. If the receiver doesn't get it right away, your delicious present might just go to waste.
Thankfully, that's not a problem with canned or pouched seafood, which stays good for months. And with sweets bountiful during the holidays, the loved ones on your list are sure to appreciate a savory treat. Quality cuts of fish like salmon and tuna are a perennial charcuterie board favorite. That's especially true around the upcoming New Year's Eve. With a selection of ready-to-go seafood, they'll be halfway to a delicious charcuterie layout.
You can always opt for traditional canned Albacore tuna or sardines. These make for great additions to pasta dishes, or even an easy mix-in for things like bruschetta. But don't forget that popular options like salmon are just as tasty out of a can. Vital Choice offers canned sockeye, coho and pink salmon, in either skin-on or skinless options. You can always choose salt-free varieties as well, if your giftee is trying to cut back on sodium.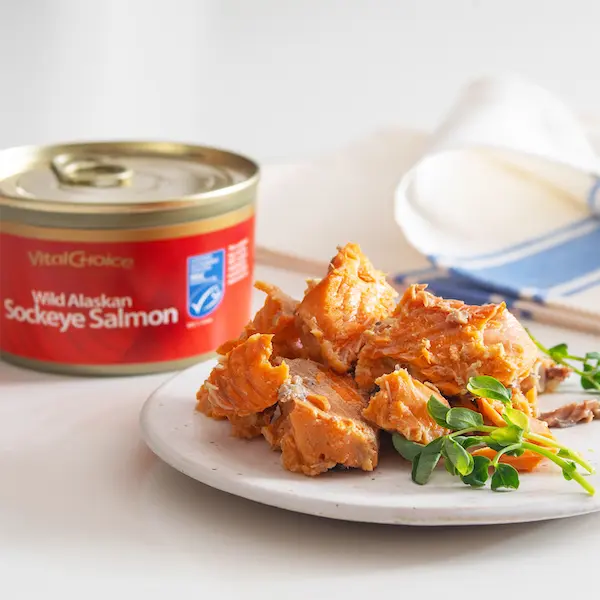 A gift is also a great invitation to try something new. The Canned Wild Fish Sampler comes packed with wild Alaskan sockeye salmon, albacore tuna, mackerel, and Portuguese sardines. It's a wonderful place to start for someone who's not sure exactly what they like (or knows they like everything!). The small portions mean it's easy to sample different options. Because it's shelf-stable, there's no pressure to eat it all at once. After sampling a few freshly canned seafood options, you may even find your previously seafood-agnostic friends turning a new fish, er, leaf.
What's more, canned and pouched seafood is also fully cooked ahead of time, so it's ready to eat right out of the package. That makes it easy to plan out meals ahead of time, and to always have a little seafood on hand for a quick sandwich or salad topper. Once they add some fish to their pantry, it might be hard to live without!
Pouched Seafood: A Portable Gift Idea
Pouched salmon and tuna offer the same freshness and instant enjoyment as their canned counterparts, but in a handy container that packs well for any kind of travel. Customers especially recommend pouched seafood for hikes. The lightweight packages fit well in a backpack and make for a perfect trailside snack.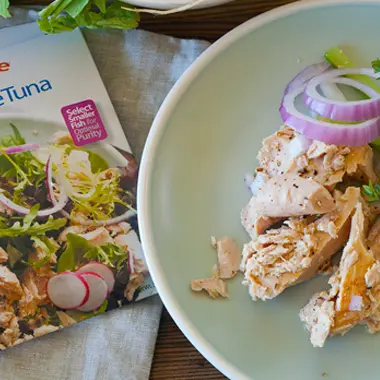 If you're searching for seafood gift ideas that can be stocking stuffers (and especially ones that aren't overly sugary), you might think about trying salmon jerky. That's right, fish make great jerky, too! Vital Choice's Wild Salmon Jerky Strips come in packages of a dozen strips apiece, They're flavored with mild organic herbs and spices, a pinch of sea salt and organic sugar, and just a bit of smoke. These jerky strips are an ideal snack, and they contain no nitrates, nitrites, or artificial preservatives. We often hear they're a favorite for the kids, too!
If there's one final reason to put canned or pouched seafood on your list this year, it must be this: It's good for you. With enough indulgences for anyone's stomach at Christmastime, giving some lean, nutritious protein is a great counterbalance. And with luck, you'll be helping everyone get a jump start on their healthy New Year's resolutions. With vitamins D, B12 and E, hefty amounts of iron, selenium, and potassium, as well as brain-boosting omega-3 fatty acids, seafood is a gift that keeps on giving even after it's been unwrapped.