Grilled salmon is one of the easiest recipes you can make. You really can toss it together in mere minutes (20 to be exact). Legend has it, this dish holds the world record for quickest grilled dinner. If you don't believe me, try it out yourself. It will be the most delicious dare you've ever accepted.
Salmon is naturally packed with flavor and seasoning lightly it with a simple blend can add an extra punch. Cook the salmon on the grill and you also get some of that charred, smoky flavor. Who doesn't like that kind of flavor? Just reading charred and smoky makes me stop in my tracks and take a deep breath. Try it? You smell it, too, right?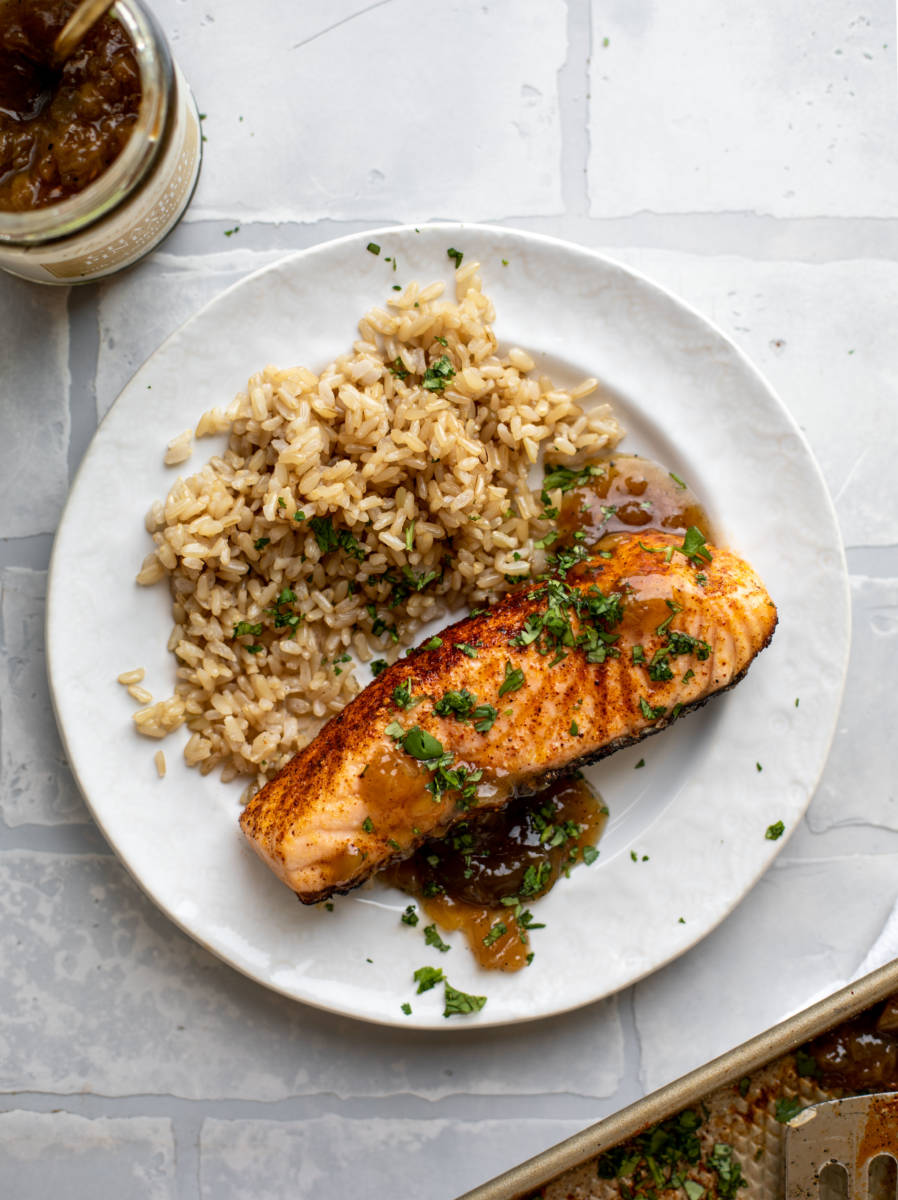 The ingredient that really takes this grilled salmon recipe over the top is Harry & David Charred Pineapple Relish. Oh! My! Word! This sweet and spicy condiment made of pineapple (well, of course), mango, red pepper, and jalapeño peppers, tastes absolutely fabulous and is incredibly versatile. Besides being a great topping for the salmon, you can use it on chicken or steak, swirl it into mayo or yogurt for a dip, or spread it on a cracker with cheese.
Feel free to marinate the salmon in the relish, but I wait until after it comes off the grill to dress it up. I like to add spoonfuls (yes, plural!) of the relish on top, along with a sprinkling of fresh herbs. Serve it alongside rice or vegetables, which you can grill, too, and you'll have the most flavorful, easy dinner.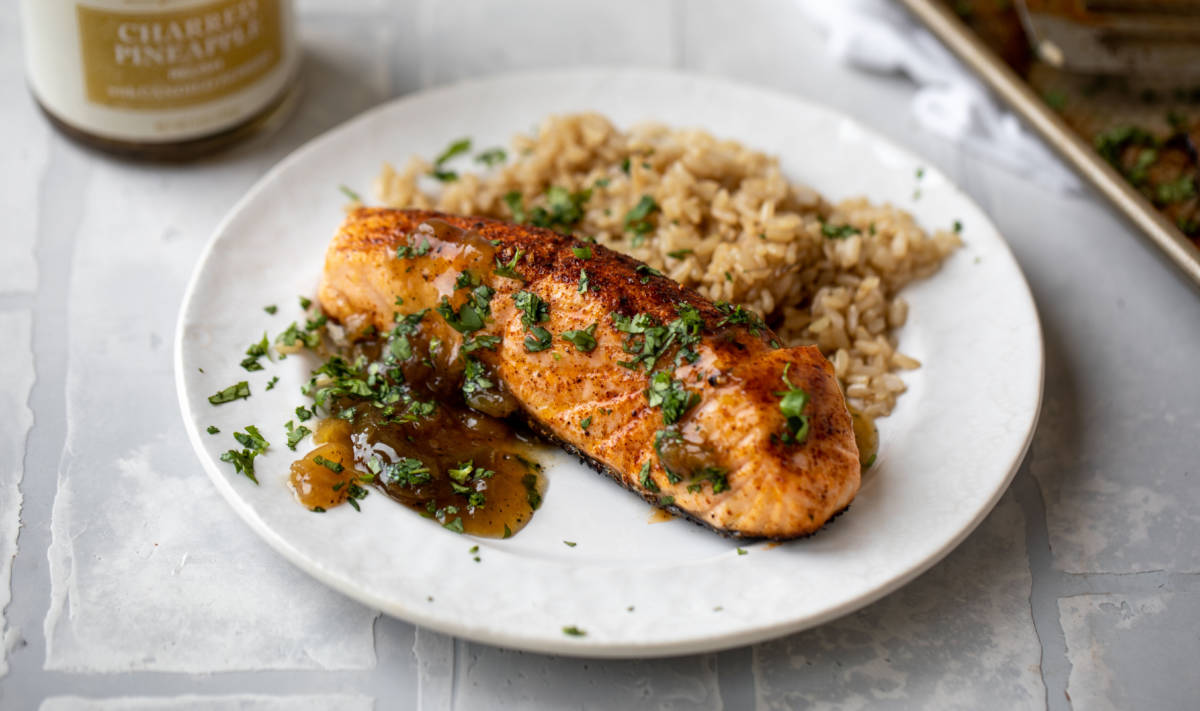 Grilled Salmon with Pineapple Relish
Ingredients:
1

tablespoon

olive oil

1

teaspoon

salt

1

teaspoon

pepper

1

teaspoon

garlic powder

1

teaspoon

smoked paprika

Fresh basil leaves

Fresh parsley

Jasmine rice
Instructions:
Preheat the grill to medium-high (375 to 450° F).

Brush the salmon with olive oil. In a bowl, whisk together the salt, pepper, garlic powder, and paprika. Sprinkle the seasoning mix over the top of the salmon.

Once the grill is hot, place the salmon skin-side down directly on the grates and close the lid. Grill for 8-10 minutes, without flipping, until the salmon is flaky and opaque.

Use a fish spatula to gently flip the salmon over onto the lower-heat side. If it sticks, give it another minute or two. When it's ready, it will release easily. (Note that you should never use tongs to flip delicate fish. They can cause the fish to break apart.)

Remove the salmon from the grill with a fish spatula. Let the salmon rest for a few minutes to account for any carryover cooking.

Top the salmon with the pineapple relish. Sprinkle with fresh herbs. Serve with jasmine rice on the side.
---