For centuries, Catholics fasted before important holy days, including Christmas Day. They held "vigil" from sunset to sunrise, symbolically awaiting the holy event to come. 
Over time, fasting evolved into abstaining from meat.
And so, Catholics from much of Europe celebrate their big holiday family meal on Christmas Eve, highlighting fish. Although the Church dropped the meatless rule in 1966, fish still holds pride of place on the evening of Dec. 24 for many families.
In Poland, for example, the traditional menu for "Wigilia" (meaning "wait," as for the Christ child) includes pickled herring and fried carp. The event begins with the arrival of the first star in the eastern sky. Guests share a wafer stamped with images of angels. Then they sit at a table with a thin layer of hay under the white tablecloth in memory of the manger where Mary and her newborn lay.
In the early 1900s, Italians brought their version of this big seafood meal to the U.S.
It was simply an unnamed fish feast but was dubbed the "Feast of the Seven Fishes" in the early 1980s. 
Why Seven Fishes?
The Catholic Church celebrates seven sacraments, recognizes seven days of Creation, and seven deadly sins. Hence seven fish.
Truth be told, while some cooks follow a rule of serving seven courses of fish. Others insist on 12. You might opt for seven distinct types of fish or seven (or 12) preparations of one or two species — or some combination thereof.
The imagination boggles. It's no wonder serious Italian cooks are known to jot down notes about their "Seven Fishes" menu while sunning on the beach in the summer.
First Fish First
If you've planned your main courses and still feel ambitious to add more fishes, appetizers await.
You might start with crudo, using sea bass. For a dramatic contrast, pair crudo with a high-quality tinned seafood like smoked mussels. Tinned anchovies and sardines are the secret of bagna càuda, blended with butter and garlic, and served as a dip for vegetables or spread on bread. In Siena, you'll find acciughe sotto pesto, anchovies topped with a mix of garlic, parsley, and chili, in just about every bar and restaurant.
The Feast, a Necessary Nod to Cod
No such feast is complete without baccalà, or salt cod.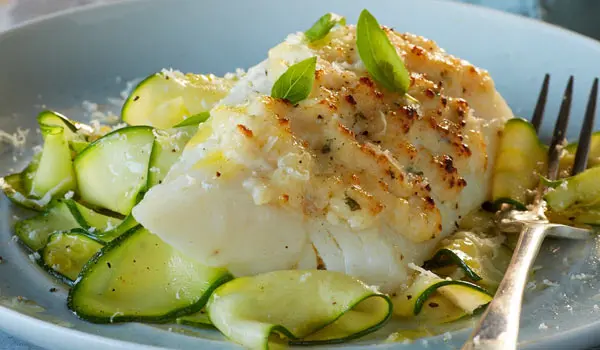 You can salt your own cod, but note that salt-cod recipes often call for soaking the fish in advance. An easier alternative? Use unsalted cod and salt your dish.
No matter which type of cod you use, possible entrées include cod alla Napoletana braised with olives and capers, Venice's mantecato whipped with milk and olive oil, or cod baked with garlic mayonnaise.
Seven Courses, Seven Fishes, Seven Regions
Can your seven courses represent seven regions of Italy? No worries.
In Sardinia, tradition calls for malloreddus, small semolina gnocchi served in a tuna sauce with fresh cherry tomatoes.
Add a touch of saffron and fennel with pasta con le sarde, from Palermo, Sicily, which dates to Islamic rule. This blend of sardines, anchovies, raisins, and pine nuts is unlike any other Italian pasta.
From Rome, don't forget minstra di pesce, a stew with assorted fish of your choice — perhaps haddock, fresh tuna, and cod.
Many now-gourmet dishes arose from the ingenuity of fishermen's wives making the best of the unsold leftovers from the day's catch. A garlicky Abruzzo version, brodetto, can be made with a white fish of your choice. Cacciucco alla Livornese, from the Tuscan port city, relies on red wine, fennel, and chili.
Seafood stew is, of course, an easy path for accumulating fish species. And we don't consider this cheating in any way.
And as for region counting, you can find seven regions in this piece!