When it comes to meal planning, I freely admit I will not win any awards. I can, however, still come up with healthy yet satisfying meals when I need to. Sure, settling for the same one-pot meal is an easy option, but every now and then, I like to whip up a dish that looks like it took a little more time to prepare (even if it didn't).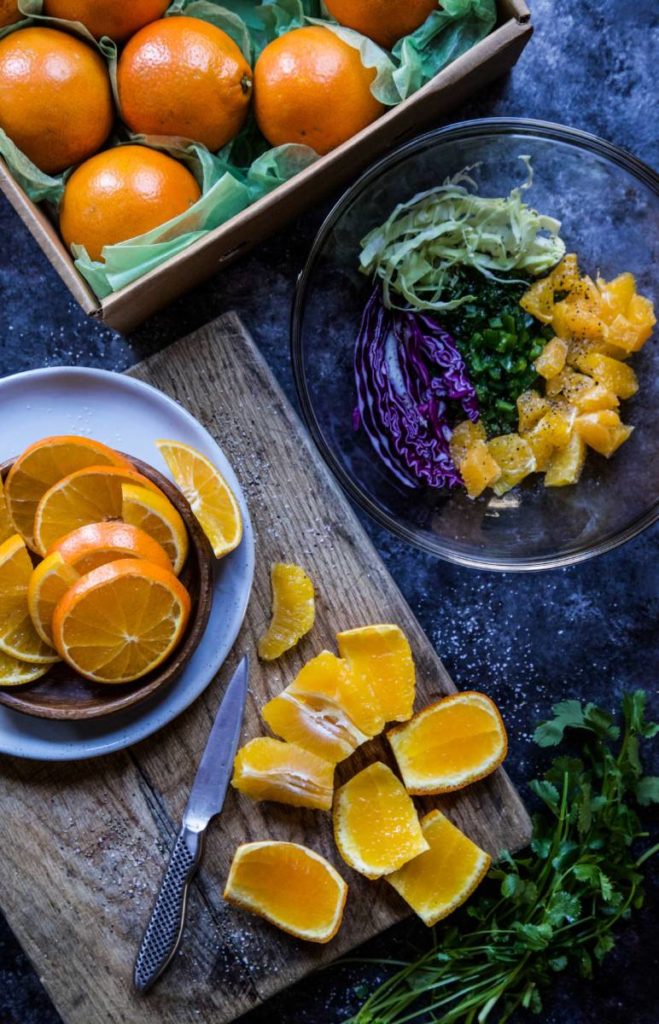 Enter this Cuban roasted salmon with orange citrus slaw. This is my go-to when I want a quick and flavorful meal in 15 minutes or less. The combination of the zesty Cuban seasoning on the salmon and Cushman's HoneyBells in the slaw is sublime, making this the perfect weeknight meal. Slightly sweeter in taste, these HoneyBells are just the right counterpart to jalapeño, cilantro, lime juice, and cabbage.
Mix all the ingredients together in a bowl, place a spoonful on top of the roasted salmon, and enjoy!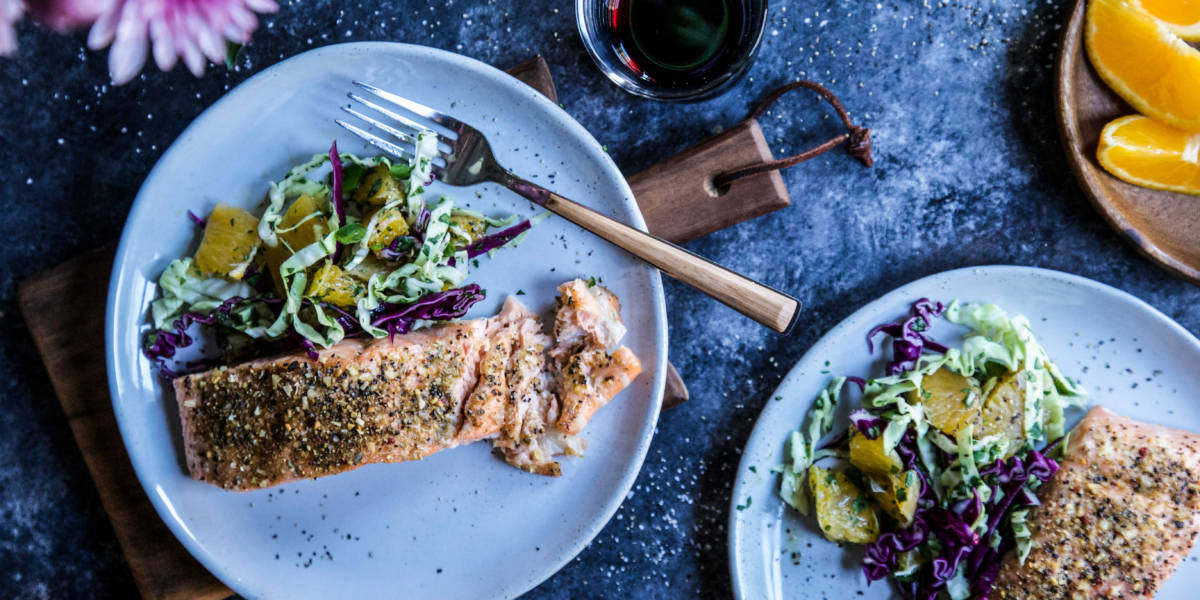 Cuban Roasted Salmon with HoneyBell Slaw
Ingredients:
4

6-ounce

center-cut salmon filets

1

tablespoon

olive oil

1

tablespoon

Cuban seasoning

1

jalapeño

(deseeded and finely chopped)

½

teaspoon

fresh cilantro

(chopped)

2

tablespoons

lime juice

½

cup

red cabbage

(shredded)

Kosher salt and black pepper
Instructions:
Preheat oven to 400° F.

Line a baking sheet with foil and spray with non-stick cooking spray. Place the salmon fillets on the baking sheet.

Pour the olive oil over the top of each salmon fillet, and then sprinkle them with the Cuban seasoning, salt, and pepper.

Place the baking sheet in the oven and cook the salmon for about 12-14 minutes.

While the salmon cooks, prepare the slaw.

Peel and remove the pith from the HoneyBell.

Using a pairing knife, cut between the membranes to release the segments from the HoneyBell. Give a squeeze to the membranes over a large bowl so the segments pop out. Place them on a cutting board and cut into bite-size pieces.

Place the pieces into another bowl and then add the jalapeño, cilantro, lime juice, cabbage, salt, and pepper.

Remove the salmon from the oven. Place each fillet on a plate and top with a spoonful of the citrus slaw.
---