Rosh Hashanah is one of the most important holidays in the Jewish calendar. It is the Jewish New Year, the anniversary of the creation of Adam and Eve, a day of judgment and coronation.
It's also a celebration of the fall harvest and a time when Jews wish one another "l'shanah tovah," the beginning of a phrase that means "May you be inscribed and sealed for a good year."
I learned the meaning of that phrase when I was in my 40s and grieving: I had lost people dear to me when they were not so old.
This is the story I heard: God sits on a throne of justice before a large book with many pages, as many pages as there are people in the world. Each of us has our own page, which contains all that we have done that year. On Rosh Hashanah, God opens the book. After reviewing our good deeds and bad, God will decide "who shall live and who shall die."
But Rosh Hashanah is only the beginning of this yearly judgment. After the first observance and its celebratory meals, we have 10 days to repent and live virtuously before Yom Kippur, when we ask forgiveness and God closes the book, our fate for the year sealed.
Ten days to not take life for granted and to live as we would live if we deserved life. The first time I tried it, I felt buoyant. I was home and working, but everything shone with the light of knowing it could be lost.
And I came to understand that it is good psychology to give us that reminder, a chance to start afresh every year and appreciate the sweetness of life.
Appropriately, Rosh Hashanah meals emphasize sweetness, a metaphor for joy. In many families, brisket is required, and it might be a bit sweet. In others, a fish complete with its head has a central place, based on the idea that Rosh Hashanah is the "head" of the year.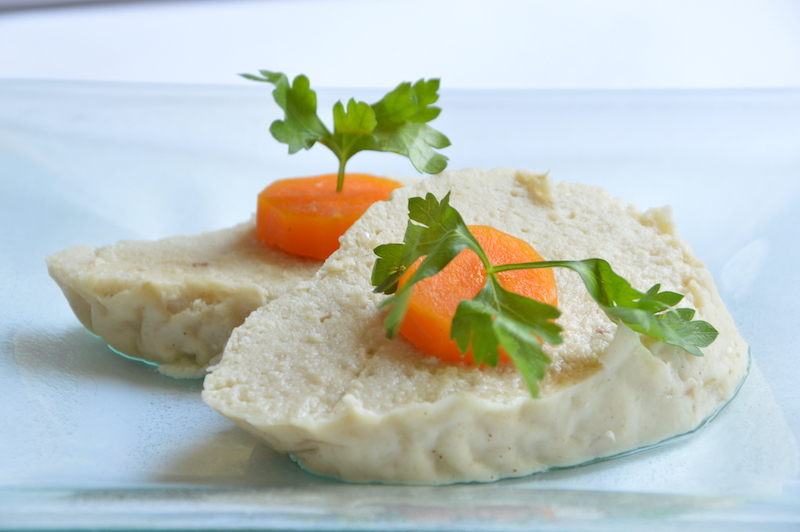 So as not to exhaust diners over the age of 10 with sweetness, most cooks aim for both savory and sweet dishes on their table.
Pomegranates
The second night of Rosh Hashanah (some cultures only celebrate one night) is the time to enjoy the "new fruit," the seasonal produce you haven't had yet that year. That might be the latest apples, if you live in an apple-bearing region.
In Israel, pomegranates are in season in September and often appear in the holiday meal. Adeena Sussman, author of Sababa: Fresh, Sunny Flavors From My Israeli Kitchen, likes to serve a "Pomegrani" — a Negroni, with fresh pomegranate juice replacing Campari.
Pomegranates are one of the "Seven Species" that fed the early Israelites: "For the Lord your God is bringing you into a good land…a land of wheat and barley, of vines, figs and pomegranates, a land of olive trees and honey" (Deut. 8:7-8).
You might consider a "Seven Species" salad, which includes all these foods, or sprinkle pomegranate seeds on your tzimmes, a honeyed stew of root vegetables and dried fruit often served on Rosh Hashanah because it's so sweet.
Apples and Honey
American Jews dip a slice of apple in honey at Rosh Hashanah dinner to express our hopes for a sweet and fruitful year. We don't actually know whether apples grew in ancient Israel, and rabbis differ on whether the Tree of Knowledge was a grapevine, fig tree, or a tree bearing ethrog, a citrus fruit. Apples do appear in old texts, though, and they are often described as precious (in the Song of Songs, we read"As the apple is rare and unique among the trees of the forest, so is my beloved").
The honey in the "Seven Species" list came from dates and figs, the most common sweetener in the ancient world. Today people thank the bees and use honey to make honey cakes and sweetened apple cakes.
As a side dish or starter, you might try a recipe for grilled apples, pumpkins, and chestnuts (with a honey-citrus-ginger dressing) from Chasing Smoke: Cooking Over Fire Around the Levant by Sarit Packer and Itamar Srulovich, London-based Israeli cooks.
Fish
Gefilte fish, the iconic Jewish minced-fish dish, can be sweet or savory — and people have strong opinions about this. For Rosh Hashanah, you might go for sweet, assuming you have savory options on your table.
Jews ate fish on Fridays in countries under Catholic rule and so associated it with the Sabbath. Some rabbis said that fish symbolized the coming of the Messiah and fertility. Gefilte fish, when it's mixed with some kind of meal, has a long history, with roots in Catholicism. It became a favorite for Jewish holiday meals and is now most associated with Passover.
Gefilte fish is usually served with chrain (Russian for horseradish), a spicy savory relish made with beet juice or vinegar.
Sweet: "My mother's gefilte fish is the stuff of legends," writes one daughter, offering a recipe that actually calls for a cup of sugar with two pounds of any white fish.
Savory: Pati Jinich, a Jewish Mexican cook, offers a recipe — inspired by her grandmother, who arrived in Veracruz, Mexico, from Poland — that calls for topping the fish with a red sauce including olives (one of the Seven) and capers. That's an option if you don't like horseradish.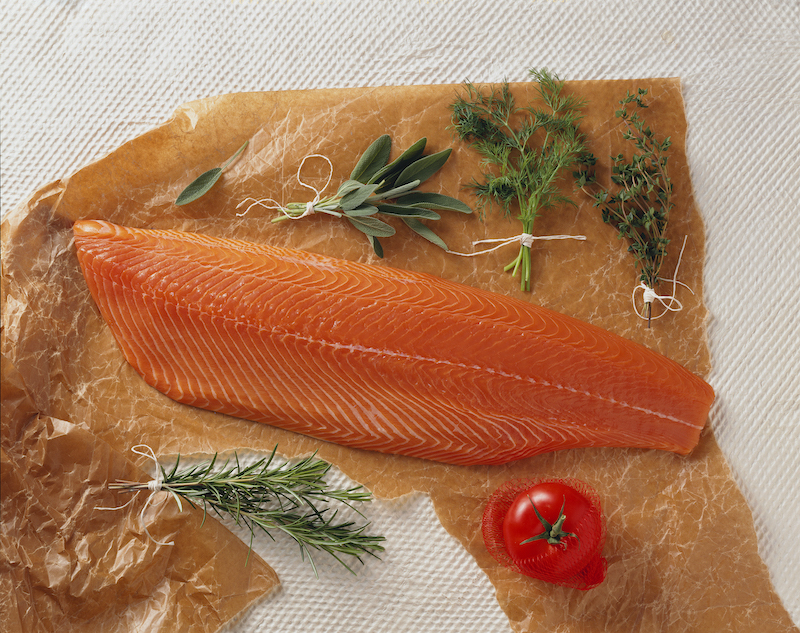 For a twist, make your gefilte fish with salmon, which tends toward sweetness — that's my favorite way. My pinkish gefilte fish with beet-red chrain looks perfect on my blue-trimmed white china plates.
Challah in Special Shapes
Challah is the rich, braided eggy bread served at the Friday shabbat meal. On Rosh Hashanah, American Jews from Eastern Europe often make the bread round. The roundness marks the cycle of the year, and the bread becomes a crown for God.
But Jews who come from other parts of the world make Rosh Hashanah challah in all kinds of shapes — think swan, turtle, or lion's head. These shapes also have symbolic meanings, but the main idea is to mark the occasion as special.
Challah is ordinarily sweet, as it's made with sugar or honey, but for even more sweetness on the holiday, bakers add raisins or apples.
If you will be celebrating, may I wish you "Shana Tova" and "Gut Yom Tov," Yiddish for "Happy Holidays."
(Cover Photo: CC BY-SA 4.0 https://creativecommons.org/licenses/by-sa/4.0, via Wikimedia CommonsRosh)