All of the mouth-watering, electrifying flavor, without the nutritionally void ingredients… Yup! That's what this play on the classic Orange Chicken has except… no chicken is involved in the making of this, dare I say, dish that would put any Chinese takeout dish to shame! Instead, the "other white meat" is used, and I'm not talking pork either.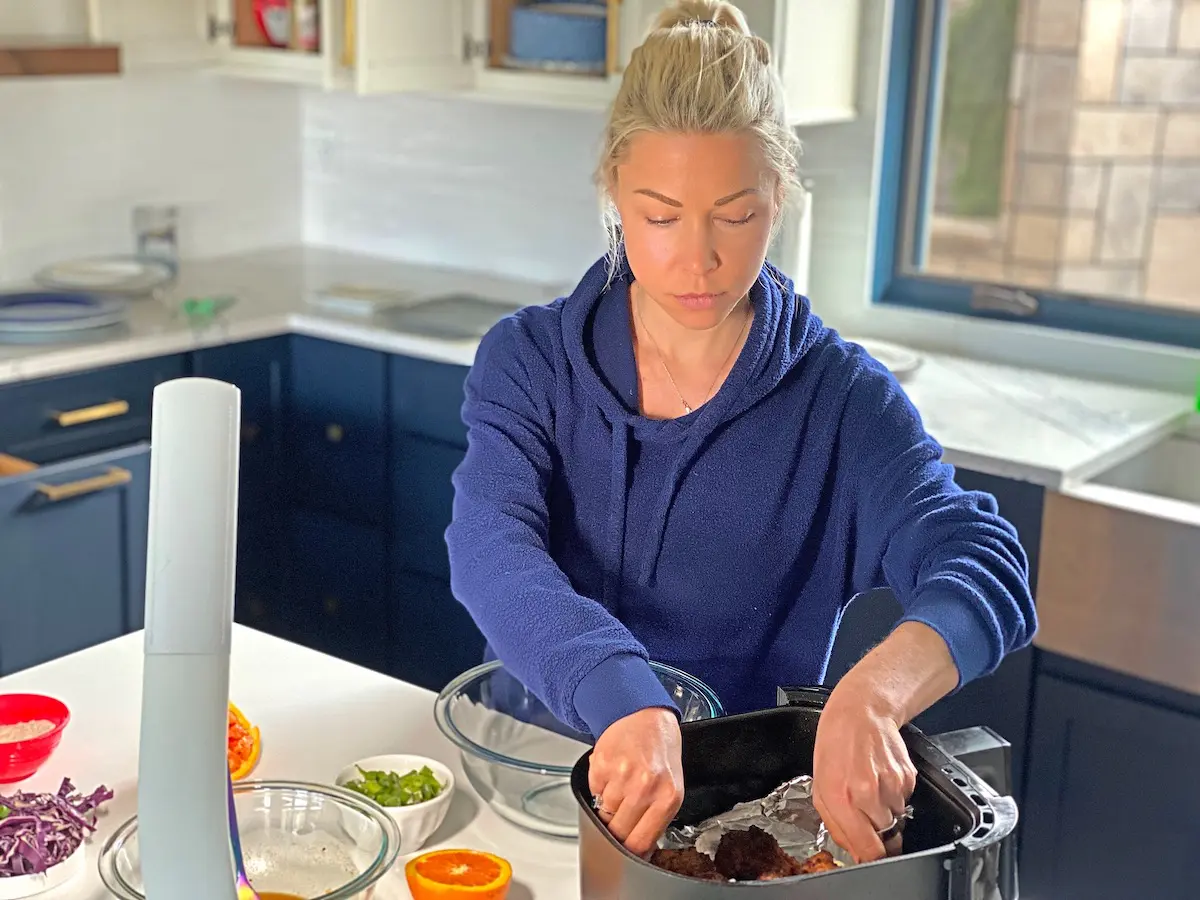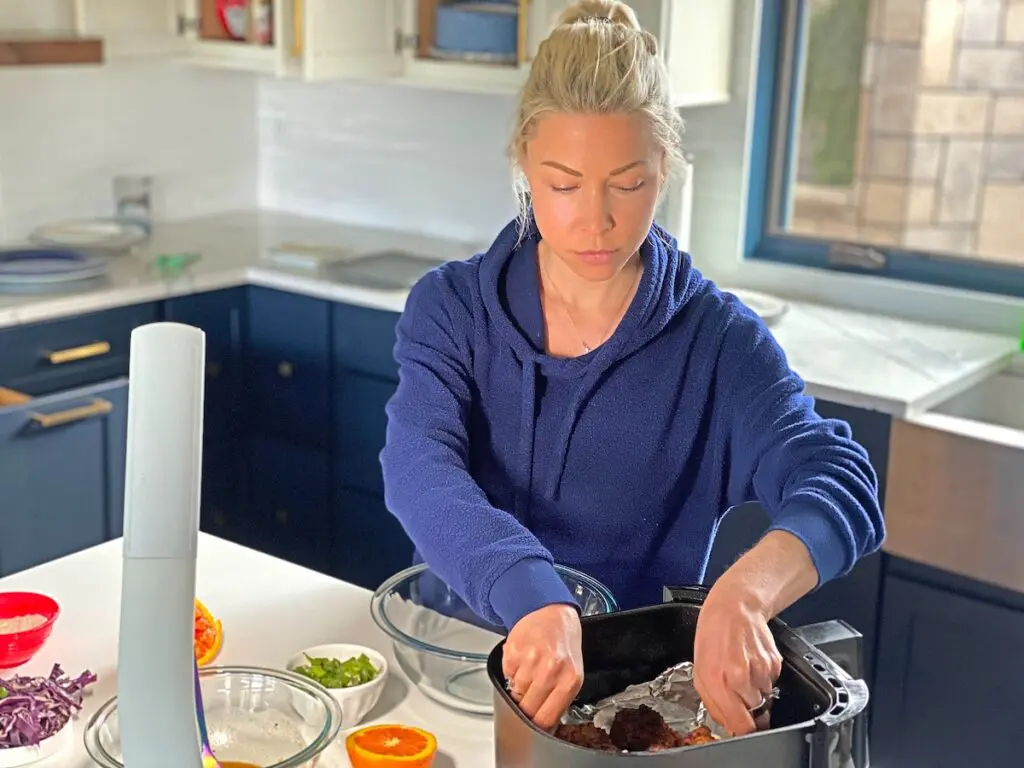 Enter, sablefish. Sablefish, also known as black cod, is a white fish that has a smooth yet sweet buttery consistency that melts in your mouth the second it touches your tongue. While sablefish is truly phenomenal paired with just the slightest bit of salt, when enhanced with flavors such as freshly squeezed orange juice, tamari sauce and crisped to perfection lightly coated in a flour-based batter, sablefish's appeal catapults to a whole new degree of scrumptious.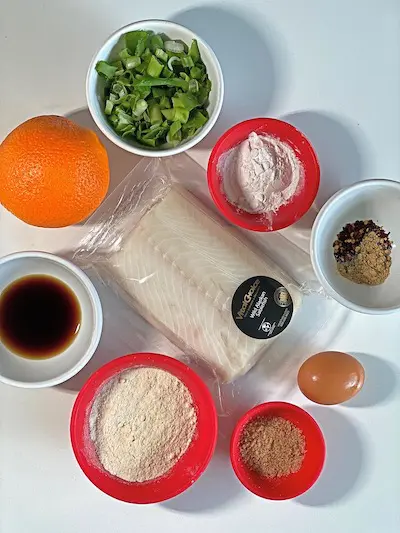 While these claims may seem a bit extreme, I invite you to try out this Orange Sablefish recipe for yourself. I promise you, the amount of time it takes to make this sablefish recipe is about the time it would take for you to order Orange Chicken and have it delivered to your home. And because you make it yourself, you know precisely what's in it. That's always an advantage for those with food allergies or sensitivities.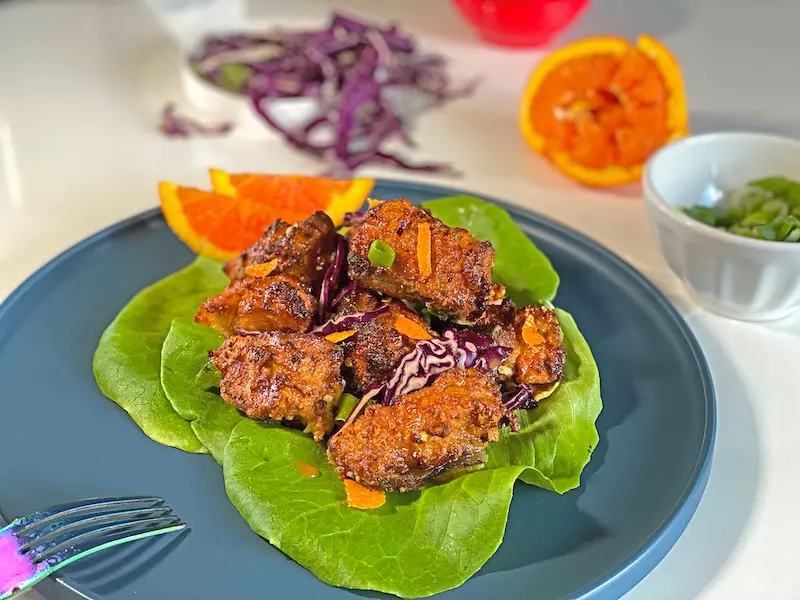 Orange Sablefish
Ingredients:
For Fish Batter:
1

12-ounce

sablefish fillet

(cubed)

2

eggs

3

tablespoons

coconut flour

1

teaspoon

tapioca flour

Orange zest
For Orange Sauce:
1

tablespoon

rice vinegar

1

tablespoon

tamari sauce

Orange juice

(squeeze from fresh orange)

2

teaspoons

tapioca flour

1

teaspoon

no-calorie sweetener

(or actual sugar)

½

teaspoon

ginger powder

½

teaspoon

garlic powder

½

teaspoon

chili flakes

½

teaspoon

no-sugar honey substitute

(or actual honey)
Garnishes
Scallions

Purple cabbage

Orange zest
Instructions:
Cut the sablefish into cubes with a knife or scissors and set the chunks aside.

In a large mixing bowl, combine the eggs, coconut flour, tapioca flour, and orange zest. Mix the ingredients together until a batter consistency is achieved.

Place the cubed sablefish into the fish batter and mix until completely coated with the batter.

Line an air-fryer bucket or tray with tinfoil or parchment paper. Spray with non-stick cooking spray and pour the batter-covered fish into/onto the bucket/tray and place in the air fryer.

Air fry the sablefish for 25 minutes at 400℉, turning midway through the process to achieve a balanced golden brown look.

While the fish is cooking, combine all of the ingredients for the orange sauce in another large mixing bowl and mix together until smooth.

When the fish is done, pour it into yet another mixing bowl, and then pour the orange sauce over the top. This is when the scallions, purple cabbage, and orange zest can be added as well. Mix everything together.

To plate and serve, pair with steamed asparagus or bok choy, or serve atop a bed of leafy greens. Feel free to add some orange slices as well!
---