All salmon flesh — except for brilliant, red sockeye — is pinkish.
So what exactly is "pink salmon"?
Technically called oncorhynchus gorbuscha, it's the smallest of the five Pacific salmon species. Pink salmon is abundant and therefore an especially "green" choice, and it is known for its mild flavor and versatility.
Our canned pink salmon, caught in icy Alaskan waters, is delicious straight from the can. Prefer a fillet? Our fisherfolk catch this delicacy in reef nets off Lummi Island in Washington State. That ensures little or no environmentally destructive bycatch; that is, "extra" fish caught during harvest that are not the fish sought.
Why choose pink salmon?
Pink salmon offers similar nutrients and may be easier to serve than a slightly richer fillet like sockeye. As noted in "Salmon Recipes for People Who Don't Like Salmon," there are many ways to coax the fish-reluctant to share the glory of this delicious, health-promoting protein. Before you soak your sockeye in milk or poach it and layer on sour cream, you might instead try serving a seared pink salmon fillet with a simple garnish of lemon and parsley. The milder taste might do the trick. And when you're serving a party salad or casserole to family, canned pink salmon elevates any dish you might make with tuna.
The pink salmon life
Pink salmon live in the Pacific from the Canadian Arctic to Puget Sound and from Russia to North Korea. Like all salmon, the species hatches in freshwater streams and rivers. Pink salmon fry, however, don't hang out. They quickly migrate back to the salty ocean, where they become prey for seabirds and other salmon. Still, many survive, feeding like fiends on small crustaceans, squid, and smaller creatures, growing rapidly over a year and a half.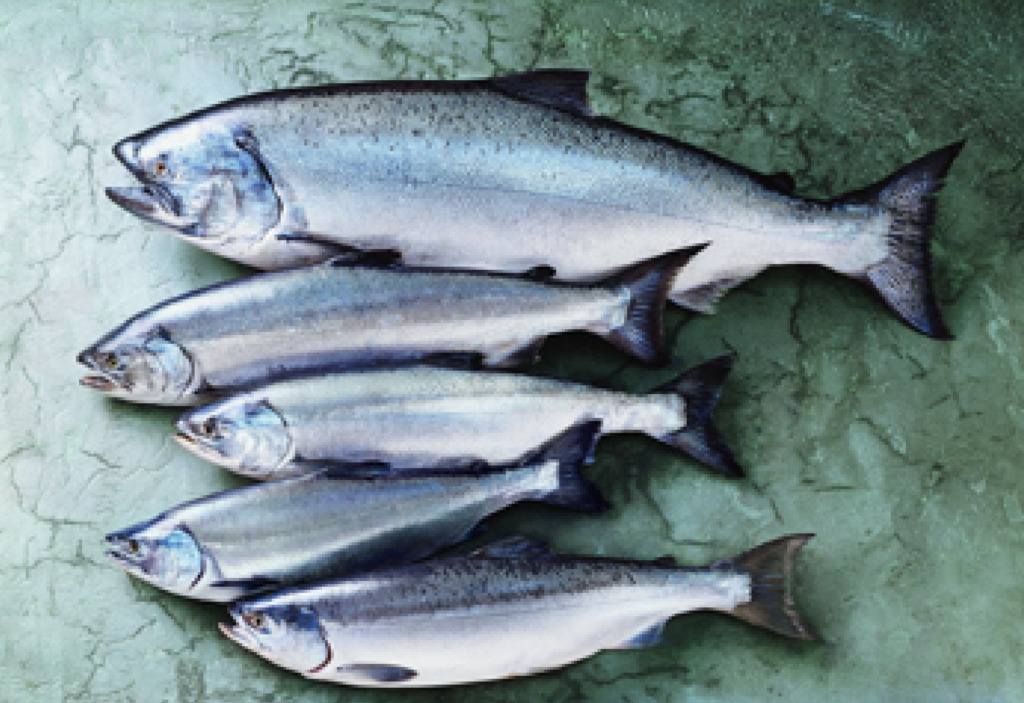 A mature pink salmon makes a nice meal for sharks, halibut, and humpback whales — hey, we're not the only ones with a discerning palate. It weighs between 3.5 and 5 pounds, with an average length of 20 to 25 inches. It will have large dark oval spots on its back and entire tail fin. In the sea, it is steel-blue to blue-green on the back, silver on the sides, and white on the belly.
From August to October, pink salmon return to their freshwater habitat, within about 30 miles of a river mouth. That's closer to tidewater than other Pacific species. Females build nests in the riverbed. How do you build a nest without hands or tools, you ask? You turn on your side and flex your entire body and tail, digging a respectable hole!
It's not easy being pink
The next step is depositing the eggs, anywhere from 1,200 to up to 2,000 of them. The salmon has to stay and defend the nest from hungry fish, birds, and female pink salmon rivals. Other dangers include bears, wolves, river otters, and bald eagles. Within two weeks, it's all over, and the adult salmon die. A salmon carcass contributes its valuable nitrogen and phosphorus to the river ecosystem.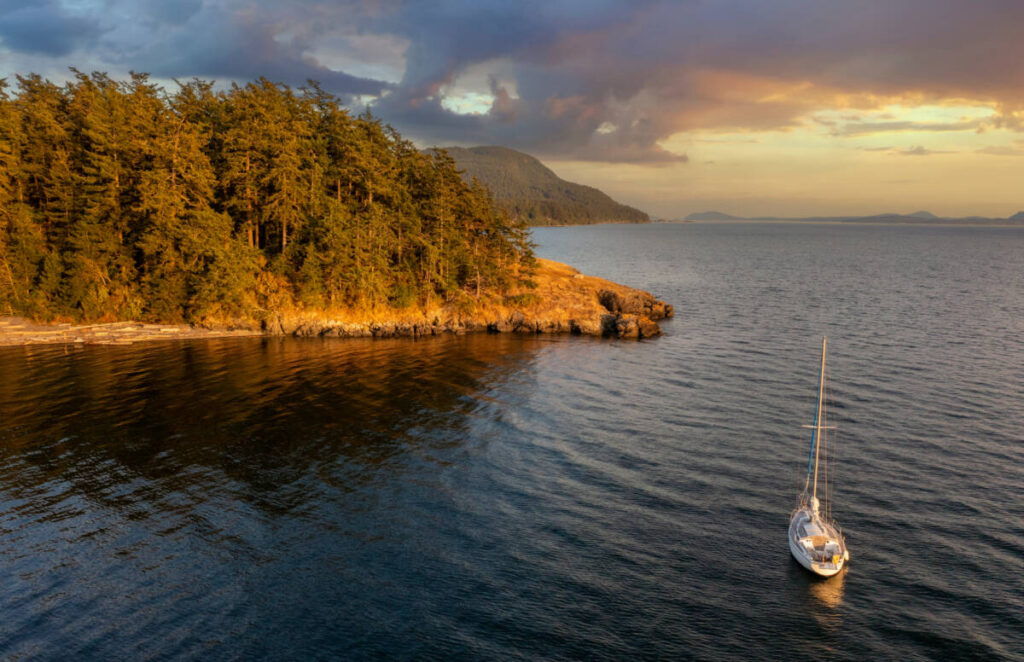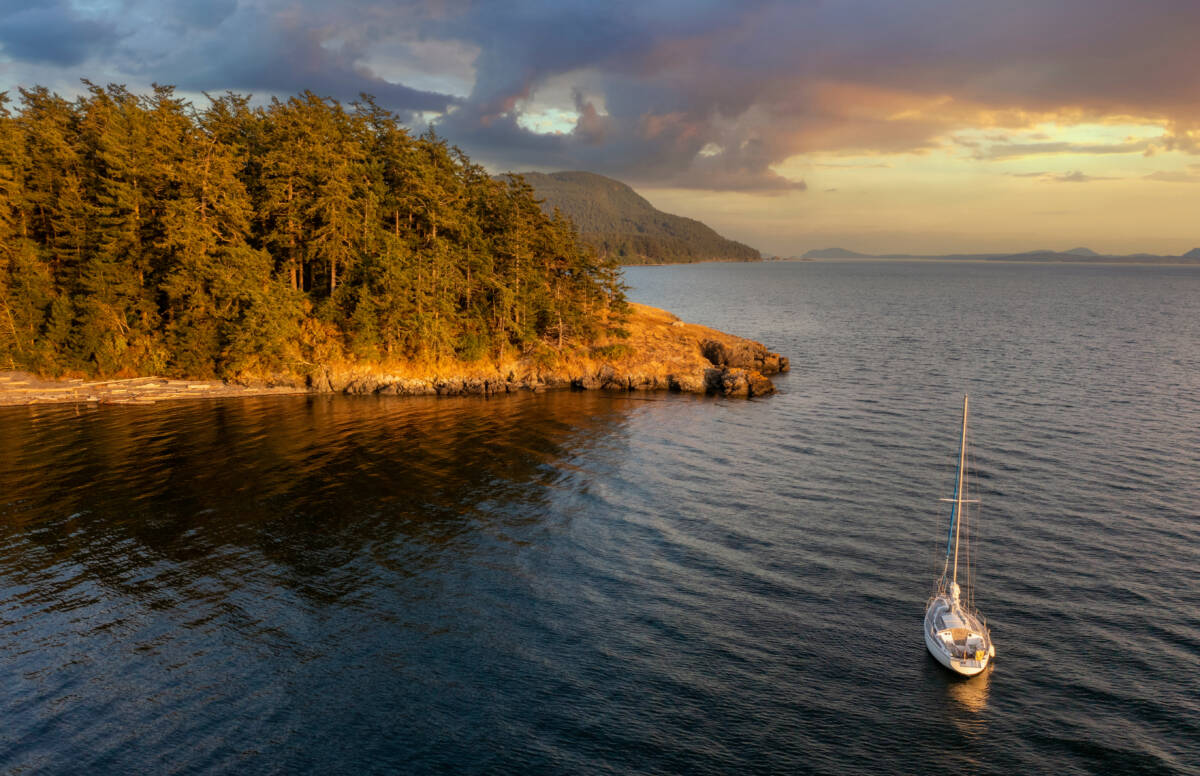 The males come to fertilize the eggs and announce their readiness with a dark humped back and red sides with brownish-green blotches. The hump has inspired the alternate name "humpback" salmon (other names include "humpy," "Gorbusch," "Haddo," and "Holia" salmon).
To sum up, pink salmon offers what you expect from quality salmon. It also provides versatility when you want to elevate tuna casserole, serve your mate an especially heart-healthy meal that they won't deem fishy, or balance a strongly flavorful or rich dish.
In the southern part of its range, the pink salmon tends to spawn in odd years in most river systems. That's when Vital Choice receives its pink salmon from Washington State. In the northwestern part of Alaska, even-year runs are more plentiful.
A salmon for all seasons
With its mild taste, delightful texture, and relatively lower fat content, it might be a good idea to think pink when it comes to your next supper.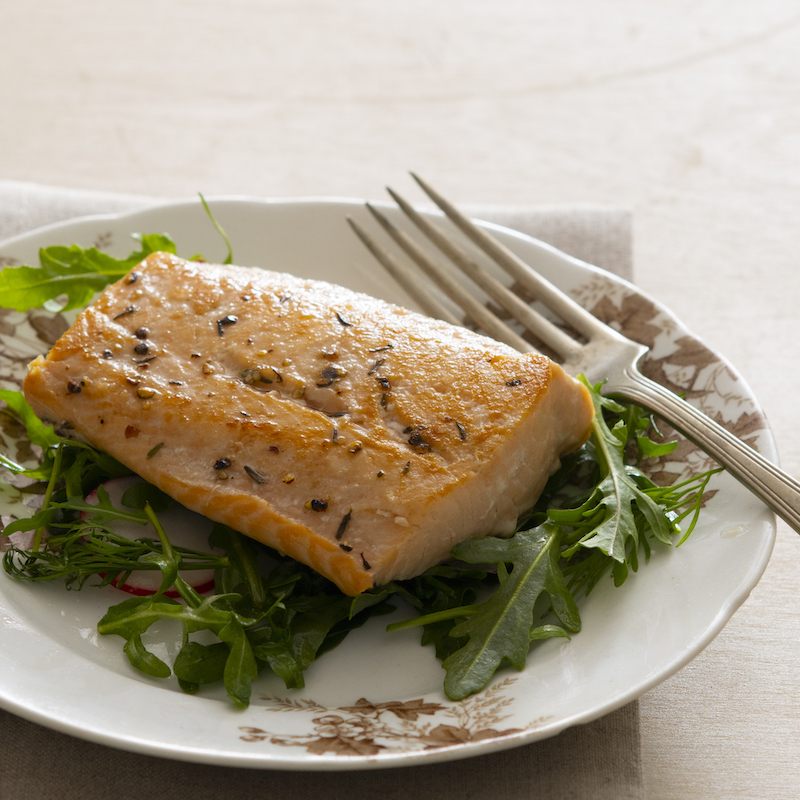 Baked Pink Salmon with Lemon and Herbs
This recipe highlights the delicate flavor of pink salmon. It pairs it perfectly with the bright, zesty flavors of lemon and herbs.
Ingredients:
1 ½

pounds

pink salmon fillets

(4 large or 6 small fillets)

Salt and pepper

(to taste)

2

tablespoons

olive oil

3

cloves

garlic

(minced)

1

lemon

(sliced into rounds)

2

tablespoons

fresh parsley

(chopped)

2

tablespoons

fresh dill

(chopped)

1

teaspoon

dried thyme

1

teaspoon

dried basil
Instructions:
Preheat the oven to 375° F. Line a large baking dish with parchment paper.

Season both sides of the fully thawed salmon fillets with salt and pepper.

In a small bowl, mix together the olive oil, garlic, lemon slices, parsley, dill, thyme, and basil.

Place the salmon in the prepared baking dish. Spoon the lemon and herb mixture over the top.

Bake the salmon in the preheated oven for 20-25 minutes, or until the internal temperature reaches 145° F.

Remove the salmon from the oven. Let it cool for at least 5 minutes.

Serve the salmon warm, topped with additional lemon slices and herbs if desired.