World Oceans Day (WOD) was officially recognized by the United Nations in 2008. In the ensuing years it's become a global phenomenon.
Each June 8, WOD serves to alert and unite the world to recognize threats to the ocean and the life within it. The effort involves youth leaders, zoos, aquariums, museums, and other youth-focused organizations, as well as diverse organizations and businesses from all sectors in a growing global network.
So…what can we as individuals do to help preserve and protect our oceans on this WOD? We asked Emily Wyatt, content marketing manager at the Marine Stewardship Council (MSC), for her views.
What what would you most like to communicate for this upcoming World Oceans Day?
On World Oceans Day, and every day, we like to let people know about the benefits of sustainable fishing. Seafood is a primary source of protein for literally billions of people. The quickest way to let fish stocks recover would be to stop eating seafood, but that's not realistic given how important it is to healthy diets around the world, and in any case it's a renewable resource if it is treated well.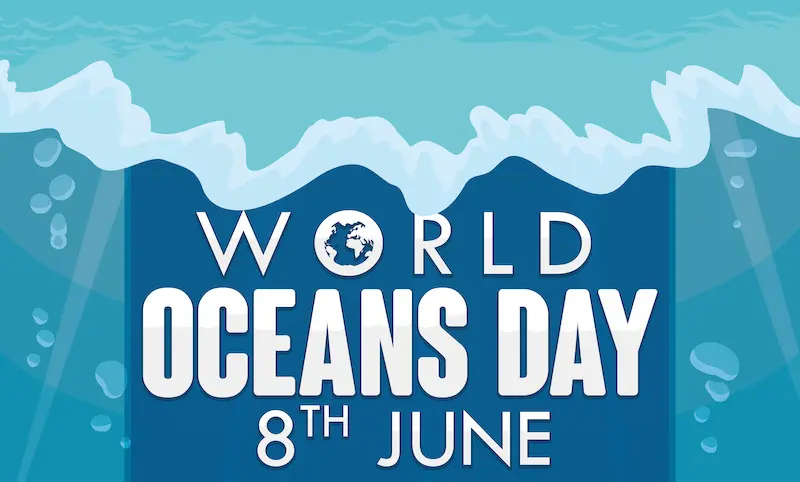 This year, in conjunction with our headquarters in London and our small offices around the world, we are emphasizing small acts of kindness for the ocean. In other words, we are talking about little choices you can make that make a big difference.
Let's talk about those. Give us one.
One of those choices being eating MSC-certified sustainably sourced seafood. That supports sustainable fishing practices and businesses that source from those fisheries.
And that means it bears the "blue fish" label. Briefly, what does MSC certification mean when it comes to protecting the ocean and its resources?
When you buy it, it means you are directly supporting sustainably managed fisheries. It means you are part of the worldwide effort to end overfishing.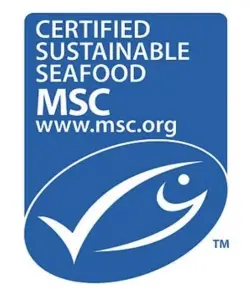 Careful management really can make a difference when it comes to fish stocks. Fish as diverse as the Nambian hake and the Patagonian toothfish have bounced back, and that's demonstrably due to stepped up management.
Is MSC certification difficult to achieve?
Yes, it can be. It's a rigorous process that takes on average 12-18 months to complete. There are more than fisheries around the world engaged in the MSC program. To become certified, these fisheries must comply with requirements across three principles: only fishing healthy stocks, being well-managed so stocks can be fished for the long-term, and minimizing their impact on other species and the wider ecosystem.
How long does certification last?
Assessors carry out surveillance reports and re-assess every five years.
What's another way an individual can help protect the oceans?
Well, this is outside the scope of the MSC, but it's absolutely vital for the oceans to be cleaned of single-use plastics. Every year on World Oceans Day, there are organized beach cleanups. You can find the one nearest you at the World Ocean Day clean-up calendar. [Editors' note: You can also find one near you via a web search including your location; for example, "San Diego beach clean-up."]
Have you taken part in beach clean-ups?
Yes, here in the Seattle MSC office, we usually get together a crew. Each clean-up is different, but typically, you show up, and you are given what you need to pick up trash – bags, gloves, that kind of thing. It's usually a fun atmosphere. There might even be some live music.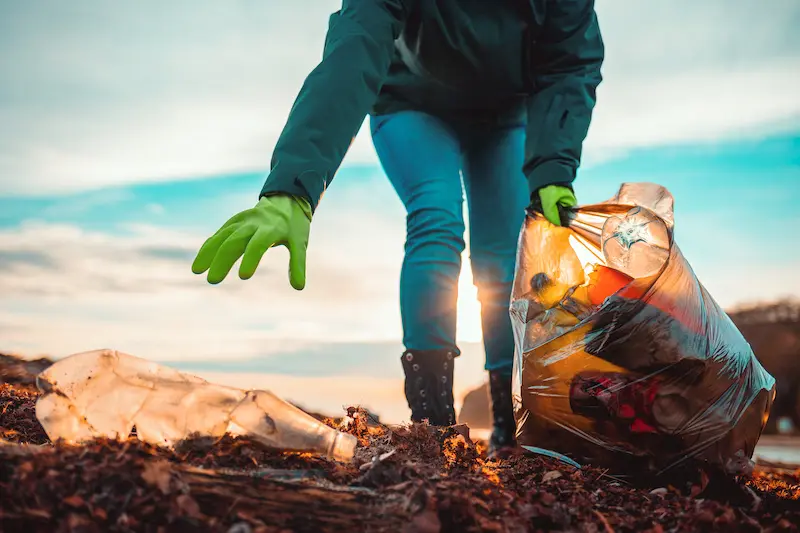 When you are out there picking up that trash, much of it is plastic. What about stopping plastic at the source?
Yes, that's so vital. Surveys show plastic pollution in the ocean is close to the top of global concern about ocean health. Plastics in the ocean break down to microplastics, and are an ongoing hazard to oceans ecosystems.
Picking the stuff up from the beach is helpful, but obviously a better solution is severely limiting the use of single-use plastics generally. Take your own bag to the grocery store. Drink only from refillable cups and bottles. Store leftover food in permanent containers. [Editors note: Look here for more ideas from the Natural Resources Defense Council.] There's really quite a lot that an individual or family can do. In fact, individual effort is a vital part of solving the ocean's problems.
Thank you Emily, these are great ideas. And happy World Oceans Day!
Thank you!