Ever try telling your toddler "Seafood is loaded with omega-3 fatty acids and other important nutrients"?
Unlikely. We all know children are notoriously picky eaters who don't necessarily pick the foods that will help them flourish. Parents, of course, are necessarily people who chose their battles and may opt out of fighting for seafood at dinnertime.
However, this is the battle to pick, especially if you do so with care, compassion and some clever parenting strategies. Seafood is both delicious and an important part of a healthful diet.
Ideally, they should wind up devouring their salmon or codburger. So how can you raise a seafood lover?
Let us count the ways.
Start young: Babies seem to have a window, between four and six months, when they learn to enjoy certain tastes. If they encounter many, they become flexible about trying new ones.
Imagine your babe as a puree gourmand. Introduce a spoon with an orange fish-mush or well-cooked small flakes into your child's mouth as early as four months and you could shape tastes for a lifetime.
The science in this area has focused on vegetables, but the concept likely applies more broadly. In one study, researchers recruited parents of 139 infants about six months old who had never had solid food. Half the parents introduced their baby to five new vegetables, one a day, over fifteen days, repeating the cycle three times. In another group, the parents simply noted the first day their child received solid food.
On the 15th day, all the infants got their first taste of artichoke puree—a vegetable not in the program. The children who had received a variety of food were much more likely to enjoy it.
This suggests if you do an early rotation, your child is more likely to smile at tiny bits of salmon finger-food later on.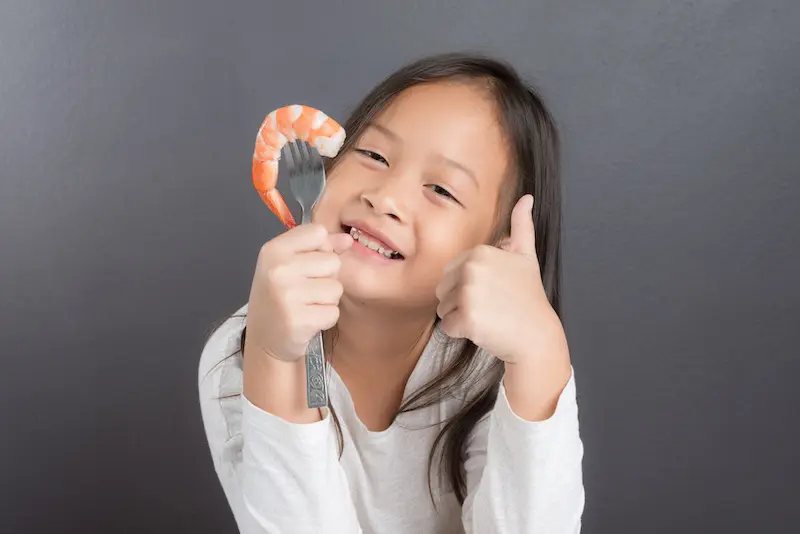 But there's still hope even once you've passed the "taste-shaping" window. Research suggests that toddlers can come to like a new food after they reject it as many as ten times. Kids ages three to four may turn you down 15 times and then change their minds.
You can offer a tiny morsel over and over every day for up to 15 days in exchange for a reward: a sticker.
Another approach is called "Plate A/Plate B." Offer a tiny portion of a new food on plate A, and a normal portion of a known liked food on plate B. Your child must eat from plate A first.
With older children, other strategies come into play, such as…
Make it playful: Try a fish-shaped plate or a tuna sandwich cut in the shape of a fish.
Dip It: Everyone loves to dip things. Instead of chips, serve pieces of fish with a favorite dip like a salad dressing or yogurt.
Low-Key It: In your child's favorite dishes, substitute fish for meat, without making a big deal of the switch. You can serve fish tacos or quesadillas, spaghetti and salmon balls, or macaroni and cheese with chunks of tuna or salmon. Say, "We're having burgers today," and offer a fish burger, perhaps with favorite sweet toppings like ketchup or relish.
Pair It: If your child likes cheese or mashed potatoes or tomato sauce, put the serving of seafood underneath.
Sweeten It: Even adults can enjoy salmon with a honey glaze. Remember ketchup.
Fry It: Breaded fried things are an easy sell. If it entices your little ones, you might count that a victory.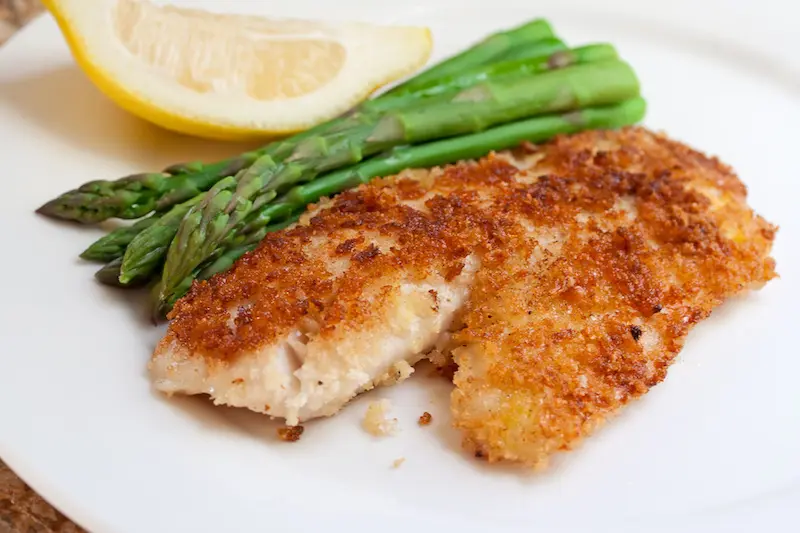 Prepare it together: Get your child involved in making dinner and they're more likely to enjoy the meal.
Start on vacation: Take your little ones on a fishing excursion while on vacation and grill your catch. Make every trip to the shore a reason for a lobster roll. Then serve fish in a roll at home, announcing "Beach food tonight!"
Above all, be patient and persistent. Seafood is part of a healthful diet, and if your experience mirrors mine, you will have a little seafood lover in your family before you know it.