Our culture acknowledges that "relationships take work," and that's certainly true. But the word "relationship," strangely, usually refers to only one kind of relationship: a romantic one.
Many of us, including me, have taken this seriously. We've put an enormous amount of time and emotion into looking for love, recovering from breakups, and keeping our marriages going. I did in part because I had long-married parents and they set the model. I assumed I would be lonely if I was single, especially when I was older.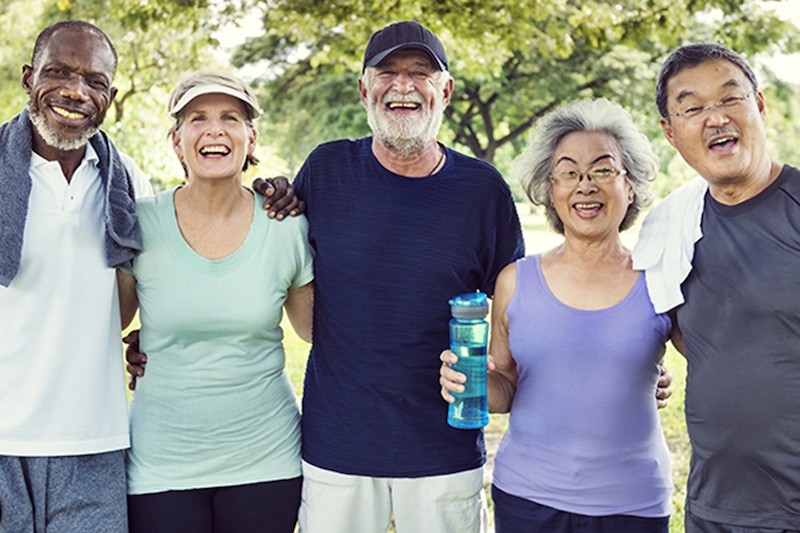 But research suggests single people aren't the least bit doomed to solitude. In fact, by age 70, people who married (whether they stayed married or not) are generally lonelier than people who never married. One reason: lifelong singles are often especially rich in friends (De Paulo, 2020). I'm glad to count myself among the wealthy in this regard. So… if you are feeling poor in friendships, the first step is to decide it's important enough and stretch. All relationships take work, both to begin and to maintain.
So do it. Friendship after 50, even long after 50, is both achievable and worthwhile. Make the necessary effort to acquire the greatest of riches: to be rich in friends. Here's what has worked for me. Research suggests these can work for others, too:
Be long-distance virtual office buddies
I'm a freelancer who works from home. I used to love seeing my office mates every day. I met Laura when the website we wrote for flew all the writers to an annual meeting. We decided to have a regular weekly phone call, a habit that lasted long enough to bond us. Even after Laura was no longer writing for that site, we stayed loosely in touch. I visited her in Denver. She invited me to her wedding. When I was sick with Covid-19 she was in a group of my friends checking up on me, by text and phone.
Join neighborhood groups
I joined a neighborhood "networking group" for self-employed people and met Gerry, a neighbor who liked to meet for lunch during the day. Gerry is detail-oriented and relishes chores like researching how many BTUs I need from a new air conditioner. I'm thrilled.
Join a church (or mosque or temple or prayer group)
I joined a Unitarian church and volunteered in church activities. But I find you must do things together outside the church to feel like friends.
So, I hosted an evening in my home with a performance by a guitarist visiting from Costa Rica (a friend of a friend). I invited a church friend, Zabby, whose husband performed at the event. Things took off from there, and now I'm in a virtual movie group made up of her neighbors near her summer home.
Look up old lost friends
For years I regretted losing touch with Jennifer; we were work-friends in our twenties in New York. She had gone home to live in San Francisco. I first found her on Instagram and asked her to lunch when I visited San Francisco, about once a year. She moved to New York a few years ago and we now have a new friendship with "old" roots.
Caroline and I bonded in one semester of college—but she left the next semester suddenly. She wrote to me again a few years ago and we're now dear friends. In the last year, we had a falling out, but made the effort to reconnect. I feel we can survive anything now. I re-met Sylvia, a friend from high school, on Facebook. She invited me to visit her in North Carolina, and I did, after several long phone calls. I had a falling out with a high school friend years ago and was worried about her. I asked Sylvia to check in with her, which she did and recently my old high school friend called me.
Cross political or other lines
I regretted losing touch with Amote, who I met at a summer program when we were teenagers. So, I found her and wrote her an email out of the blue. Now we're regular friends. As teens, Amote and I talked about philosophical questions, staying up all night. In the recent bitter culture wars, it has been comforting to me to care about someone who disagrees with me. It's much worse to think they're all demons.
Cultivate people of different generations
I met Colin at a summer philosophy camp in Wyoming that lasted only a week. He was a college student and I'm older than his parents. But we talk on the phone and when he visited New York, we spent several days together.
Step over your family's estrangements and make your own ties
There was an old battle in my family. I decided during the shut-down to reconnect with both my cousin and my uncle's ex-wife (though neither talks to my father) and we spoke regularly on the phone. My cousin, Suzy, joined an online discussion group with some of my friends. My step-aunt is reading my novel. Family counts as friends if you really like them!
Offer and ask for help
Lisa lost her husband recently to cancer. I volunteered to stay in her home with her, and despite the pandemic restrictions, she took me up on the offer. I have had health problems and was worried I was wearing out my friends. I confessed this to Jim, a neighbor of my parents. Now we talk on the phone every day and it's just as much for him, he says.
Use technology
I don't like social media. It makes me feel lonely. But I use it to find people I knew in the past. And it is possible to make new friends on social media. I've known people who do this easily.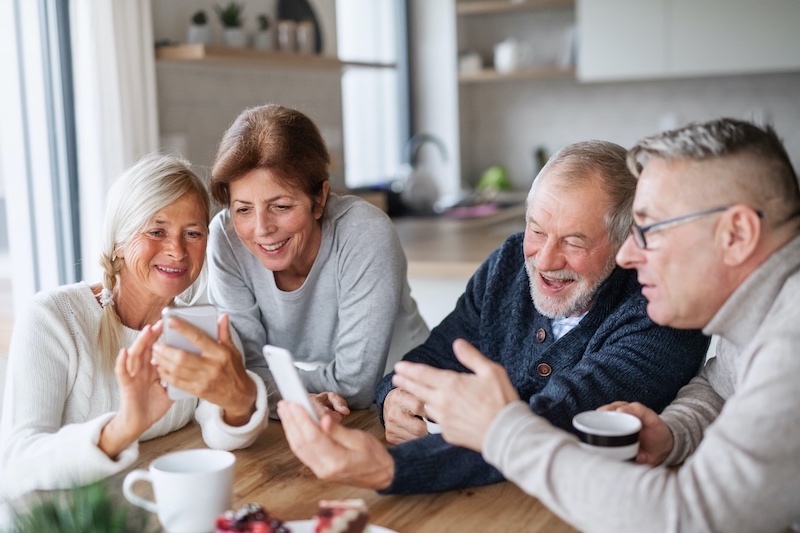 I create text strings of people's cell numbers for different purposes.
Remember birthdays and holidays and notable goals
I text funny GIFs on birthdays and holidays to people I know well and people I'm a bit out of touch with. It can open the door to a phone call or getting together in person.
Don't expect too much
Friends will "be there" for you in different ways and at different times. Our culture tells us to put work, family, and our miseries ahead of our friends. People will disappoint you. You will disappoint them. Writing all this, I'm sure some of you are thinking, "Oh she's sociable, it's easy for her." I need friendship like I need water, but I have found it painful. I have been rejected by old friends who "broke up" with me. I have been "smitten" with new people I met who didn't feel the same way. I have had friends withdraw and have wondered what to do and what was wrong with me. It's not all that different from dating, with a balance of reward and frustration. Relationships take work…and a measure of bravery. But they are well worth whatever it takes to create and maintain them.