Hot or cold? Served in mountains of creamy mayo or doused in butter? No matter how you order your lobster roll, which style you like best, or how you make them on your own, there's no denying that lobster rolls are one of the best-tasting sandwiches ever created.
Who invented the lobster roll?
According to most food historians, the lobster roll got its start at a popular seafood restaurant called Perry's in Milford, Connecticut. The granddaughter of the restaurant's owner, Wendy Weir, a lifelong Milford resident, filled us in on this classic sandwich's fascinating backstory:
"My grandfather, Harry Perry, and his family owned the restaurant, which really started out as more of a roadside stand," she says. "In 1928 or 1929, a salesman eating in the restaurant asked Harry to make him a lobster sandwich, so he did. And he came up with a great one. It was a hot sandwich, and he took all the different parts of the lobster — tail, claws, and everything — and diced them up and coated them with butter. Then, he took a long roll, cut it in sort of a boat shape to hollow it out, and filled it with that meat. Finally, he put the top back on, put a weight on the sandwich, and grilled it, almost like you would a panini."
And, so, the lobster roll was born. Not only that, but the sandwich was an immediate hit, Weir says.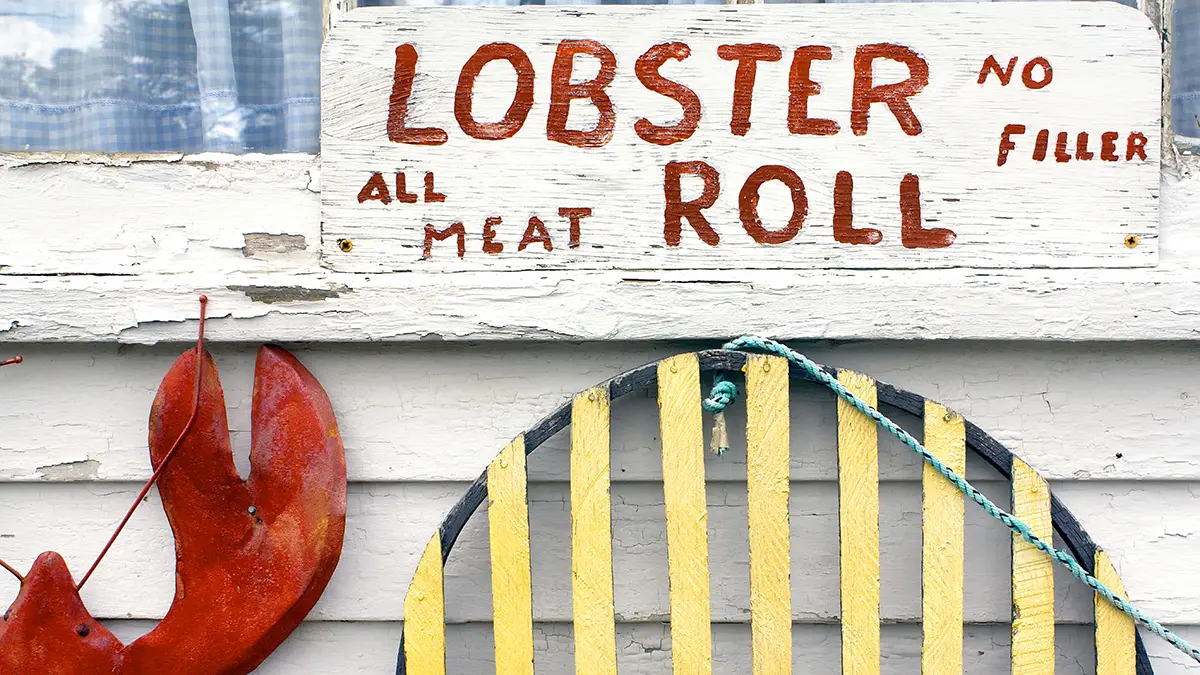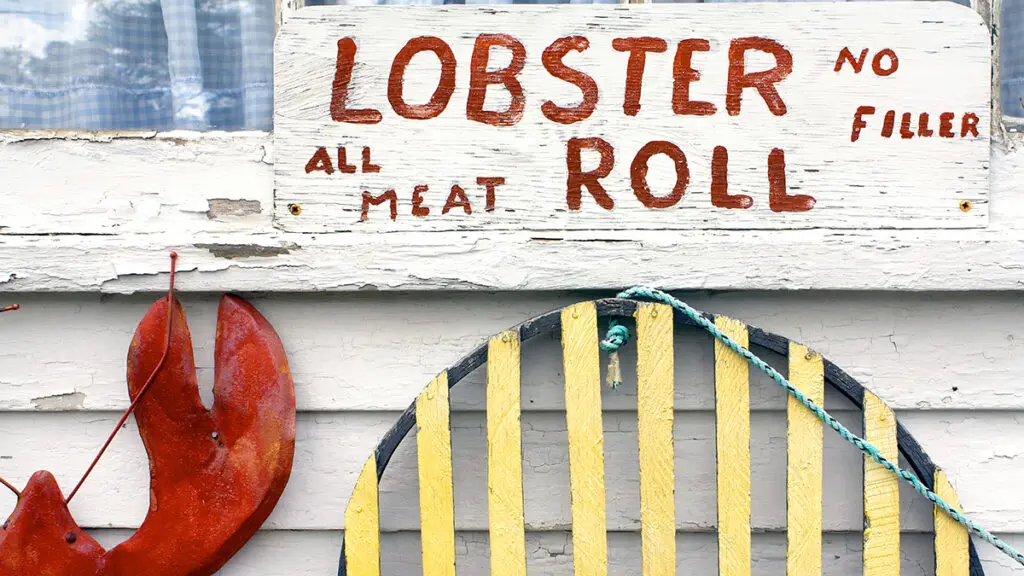 Before long, people were lining up to buy it, and Harry had to start an almost assembly line-like process in the back of his kitchen, working tirelessly to crank out the labor-intensive sandwiches day after day for years.
"We sold those sandwiches left and right for decades, all the way up until the restaurant finally closed in 1976," she adds. "People really loved them. They were truly delicious."
Today, Weir brings her family together once a year to re-create those ground-breaking lobster rolls, and to celebrate. It's a special treat, she says, since she doesn't know of anyone else who makes pressed and grilled, warm lobster rolls in just the way her grandfather did for such a big chunk of his life.
Maine vs. Connecticut
After Harry Perry created that first historic warm lobster roll, versions of the sandwich began popping up throughout Connecticut. While they weren't typically grilled and pressed, they did follow the same basic formula: lobster and butter exclusively, served in a roll. Today, this style of sandwich is typically considered a "Connecticut-style" lobster roll.
In contrast, "Maine-style" lobster rolls don't have any butter at all. Instead, they're made with mayonnaise, plus minimal seasonings like salt and pepper and a bit of diced, fresh herbs.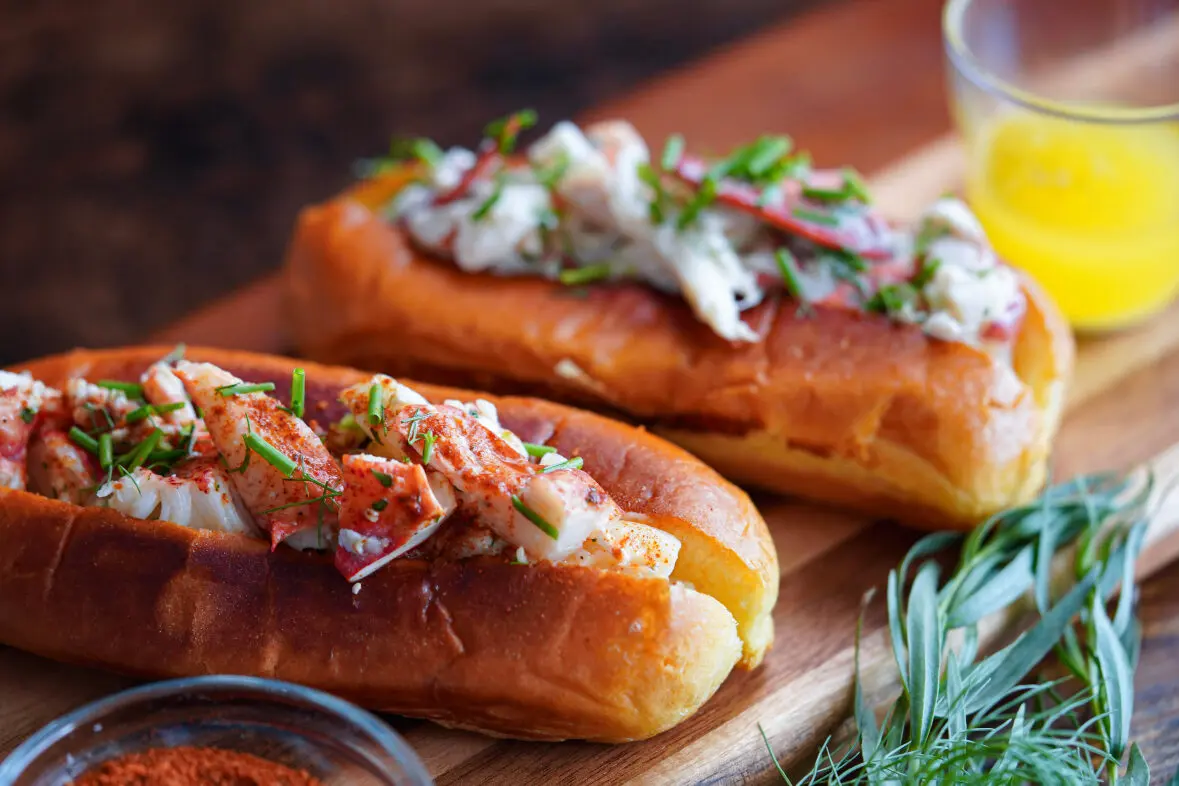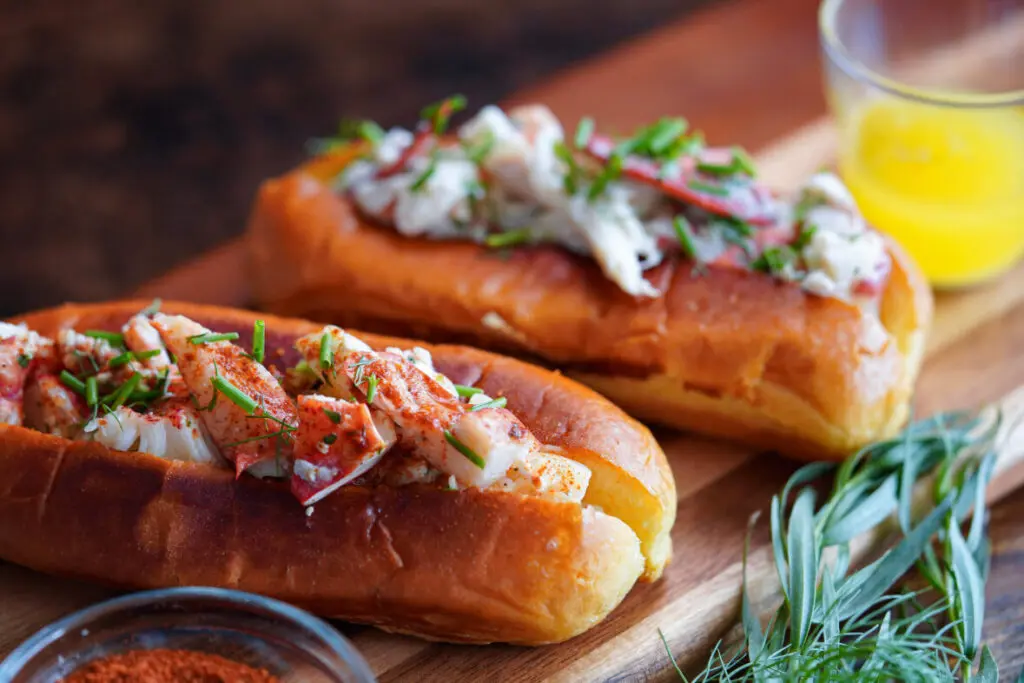 Maine lobster expert Annie Tselikis grew up in the lobster industry, and says that as the seafood staple's popularity increased throughout the early 20th century, sales of lobster tails in particular exploded. As a result, lobster processors had large amounts of claw and knuckle meat they needed to find a use for, and coating that meat with mayo and putting it in a sandwich seemed a natural fit. Although no one really knows who came up with the idea first, she adds, that's how Maine-style rolls really got their start.
"When I was a kid, I had never had a lobster roll that was warmed and had butter on it," Tselikis says. "Everything we ate had mayonnaise. I went to college in Connecticut, and I think that was actually the first time that I had warm lobster rolls with butter."
But she's become a convert: "I'm now a Mainer who prefers a Connecticut-style lobster roll," she adds with a laugh.
What about "New England style"?
In more recent years, a third variation of the lobster roll has emerged: the New England lobster roll, which is also sometimes known as a "Long Island-style roll" or even a generic sounding "lobster salad roll."
In essence, the biggest difference between this preparation and the Maine-style roll is the addition of ingredients like chopped celery, more herbs, and maybe a bit of fresh lemon juice. The sandwich still contains mayo and is still served cold.
Lobster rolls around the globe
While lobster rolls are a truly American creation, the delectable sandwich has worked its way around the planet, with chefs in different countries putting their own unique spin on this classic dish.
In Latin America, the sandwich often becomes spicier. Chefs add ingredients like chili paste, diced peppers, lemon juice, and adobo seasoning (that's packed with garlic, oregano, and black pepper) to the butter or mayo. Toppings might include fresh chives, pickled jalapenos, fresh corn, smoked paprika, or even a drizzle of hot sauce.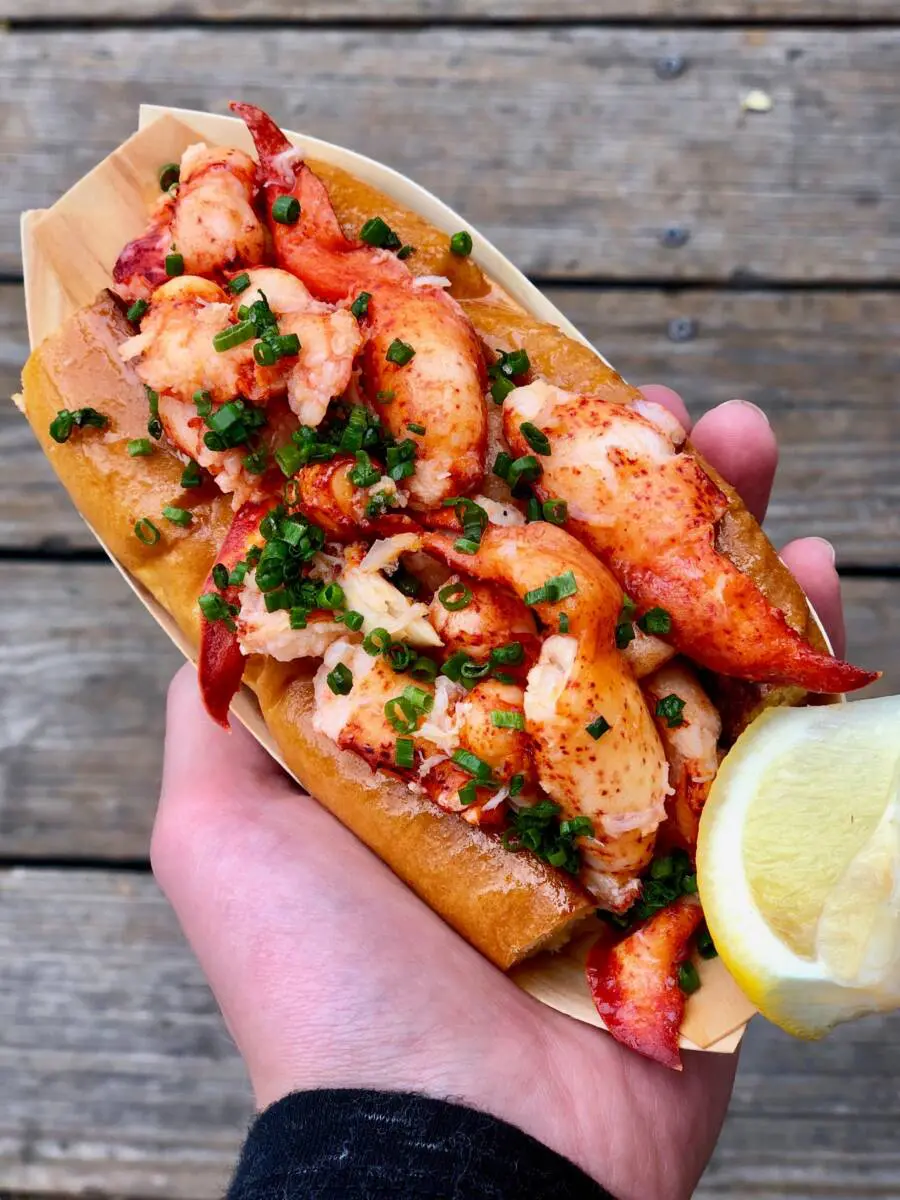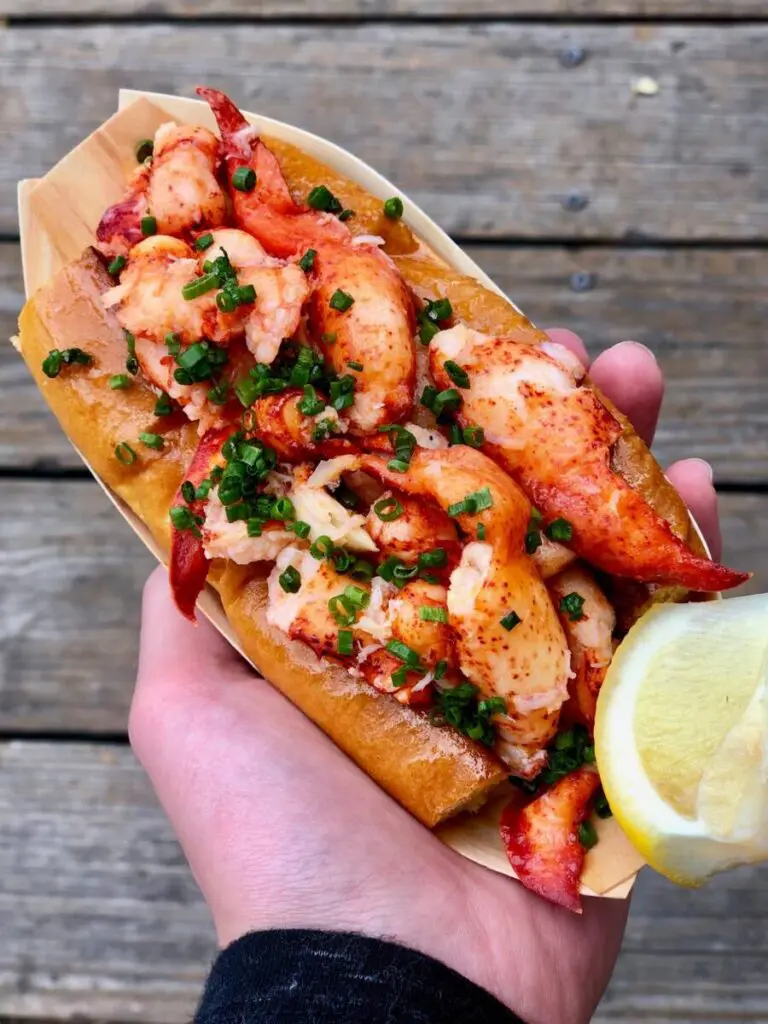 In Asian countries, cold Maine-style rolls loaded with mayo tend to reign supreme (when you can find them). But even these sandwiches can pick up a bit of local flair with the addition of ingredients like crispy ginger, scallions, bacon, sprouts, daikon radish, and some kind of dark, rich sauce — soy sauce, hoisin sauce, and oyster sauce are all popular choices.
"One of the great things about lobster is that it can take on so many different flavors," Tselikis says. "Because the meat is naturally very briny, and also sweet and tender, you can pair it with some really interesting flavors, and it will take on those flavors very well while also not being buried by those seasonings."
How to make your own lobster roll
To make a Connecticut-style roll, start with warm, cooked lobster meat — either a mix of claw and tail or claws alone. Melt some butter and toss it with your lobster, then season to taste with salt and pepper and a bit of freshly diced parsley. Serve your meat generously piled into New England-style, split-top hot dog buns that have been toasted until golden brown and slightly crispy.
For a cold Maine-style roll, begin by mixing cooked, chopped lobster meat with mayonnaise. Season as needed with salt and pepper, then let your lobster salad chill in the fridge for at least 30 minutes (so all your flavors can meld). Serve your lobster salad mixture in the same toasted New England-style, split-top buns.
Which is the best? That's for you to decide, says Tselikis, whose family also runs a nationwide franchise of popular lobster trucks.
"Our approach is to really just let the lobster meat do its work. We focus on sourcing incredibly high-quality lobster meat and then let that just be the product. We don't add in celery or lettuce or anything along those lines. We want people to really enjoy the lobster."
Fresh lobster straight to your door
Preparing fresh, whole lobster can be an intimidating challenge for even the most experienced of chefs — it's simply not like grilling a steak or putting a whole chicken or turkey in the oven to roast. Vital Choice Wild Maine Lobster eliminates many of those obstacles, such as sourcing the lobster or figuring out how best to prepare it.
The meat arrives at your doorstep raw, shucked, and ready to cook, with no shells, tails, or claws to worry about. A certified, sustainable product, the lobster is harvested off the coast of Maine, processed, and sent straight to you. It's ideal for making a classic Maine or Connecticut roll, or a special hybrid that's uniquely you — which poses the question: How will you lobster roll?
---

---
The lobster roll's lasting appeal
For Weir, the best thing about a lobster roll is that it lets people enjoy the wonder of fresh lobster without all the mess and hassle of eating it from the shell.
"A lot of people like to sit down and eat lobster tail," she says. "But it's so messy and time consuming. With a lobster roll, things are so much easier: You just get to sit and enjoy the beauty of the meat itself."
Tselikis agrees, adding that, in essence, she sees lobster rolls as the highest-quality possible street food. "You can sit out on a patio or at a brewery or some other event and really enjoy a lobster roll with friends and family. They're delicious, of course, but I think that versatility and portability are also part of their lasting legacy and why so many people truly love them."